Hillary Clinton Emails: Ben Affleck, Sheryl Sandberg, Emoji And Other Weird Exchanges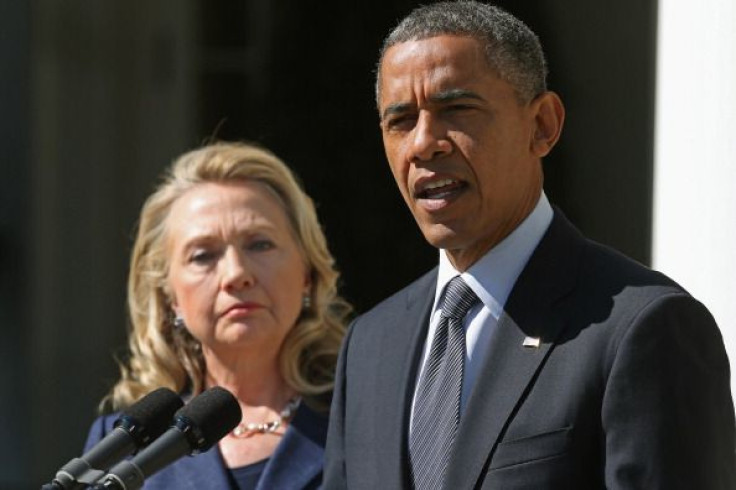 The State Department released another 7,000 pages of Democratic presidential candidate Hillary Clinton's emails Friday afternoon. The department has now posted roughly 27,000 of her emails to its website, marking the halfway point to a federal court's mandate to release 55,000 pages of her emails by January, ABC News reported.
The White House will not release emails sent between Clinton and President Barack Obama, Reuters reported. The exchanges will be released eventually, as stipulated by federal law, but the Obama administration wants them kept confidential during Obama's term in office.
The newly published emails included plenty of mundane chatter about Clinton's time as U.S. secretary of state [2009-13]. There were also a few conversations between Clinton and her aides, including one in which she asked how to use emoji on her new BlackBerry. One email published Friday revealed that Sheryl Sandberg, chief operating officer of Facebook and author of the popular book "Lean In," was very excited to have dinner with Clinton. Movie star Ben Affleck also reached out to Clinton regarding his nonprofit, the Eastern Congo Initiative.
Friday's email dump reportedly contained somewhere between 200 and 300 newly classified emails, meaning those emails will be redacted due to the sensitive nature of their content, according to State Department spokesman John Kirby, ABC News reported. Kirby acknowledged that none of those emails was marked as confidential when they were sent.
In a previous email dump last month, social media users highlighted a plethora of funny and odd emails from Clinton that covered everything from her favorite TV shows to updates on Kyrgyzstan. The hashtag #GefilteFish even started trending on Twitter when a vague email with the subject line reading, "Gefilte Fish" and an email body containing only, "Where are we on this?" went viral.
After facing harsh criticism over the use of her private email account and private server to conduct government business during her tenure as secretary of state, Clinton handed over her thumb drive and private server in June. The messages released Friday are the latest in a series of monthly releases that are expected to continue until January in response to a Freedom of Information Act lawsuit, USA Today reported.
© Copyright IBTimes 2023. All rights reserved.