Hillary Clinton Gay Couple: Meet Jared Milrad And Nathan Johnson, Engaged To Be Married This Summer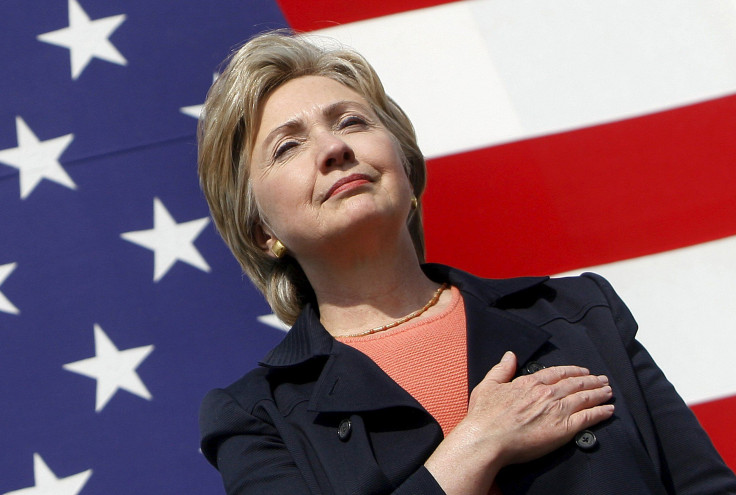 Jared Milrad and Nathan Johnson became overnight stars Sunday after they appeared holding hands in Hillary Clinton's presidential campaign announcement video. The Chicago couple said they were happy to be featured in it and that they supported the former Secretary of State because of her position on lesbian, gay, bisexual and transgender rights. They even invited Clinton -- and a plus-one, if she'd like -- to their wedding.
Milrad, 31, is a lawyer, and Johnson, 30, is a manager at a health care consulting company. The couple met in 2008 and were attracted in part because they're opposites -- Milrad is from New York, while Johnson is from the small town of Potterville, Michigan. "My roommate had him over for a night out and so I got to meet Jared that night and just instantly sort of fell for him," Johnson
told the Washington Blade
.
The two now live together in Chicago and have a rescue dog, Cooper. They got engaged on New Year's Eve 2013 and plan to marry July 19.
Milrad said a friend asked the couple if they wanted to help out with a Clinton video about people experiencing big life changes. The duo didn't know when the footage would be used, so they were surprised Sunday when the video dropped. "It was particularly moving to see Secretary Clinton feature a gay couple engaged to be legally married, the first of any major presidential candidate," Milrad told the Blade. "To us, this decision demonstrates Secretary Clinton's commitment to LGBT equality and the type of inclusive leader she would be as president."
Johnson
told ABC News
that he supported Clinton in the Democratic primary in 2008, but Milrad backed President Barack Obama. The two disagreed over the United States' involvement in the Iraq War. Now, though, they're both on Clinton's side. They said they plan to donate to her campaign and volunteer for her. "I feel like Hillary Clinton is actually the right candidate for now, for 2016," Milrad said.
Watch the video below.
© Copyright IBTimes 2023. All rights reserved.