Hillary Clinton Paid Ex-Employee Bryan Pagliano To Maintain The Private Email Server He Set Up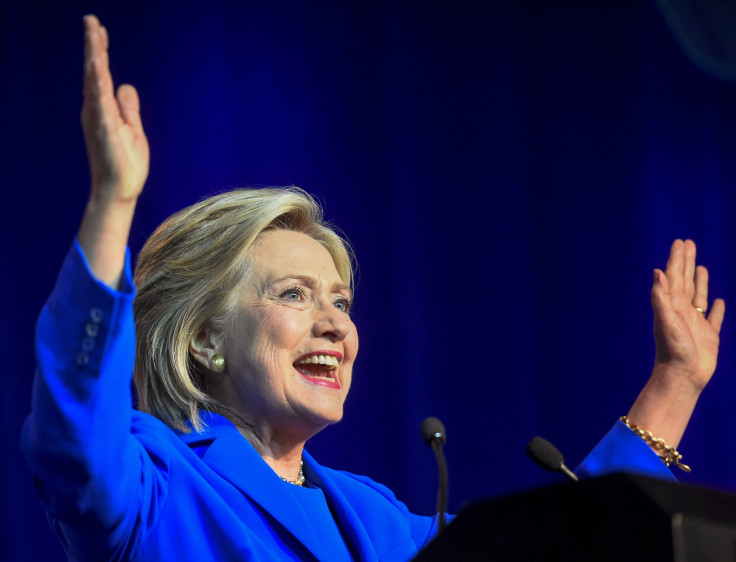 A campaign official for Democratic presidential candidate Hillary Rodham Clinton said that she and her family paid an employee from the Department of State to maintain her private email server when she was the agency's head, the Washington Post reported Friday. The news comes amid increasing criticism of Clinton's use of a private server to access official mails instead of her State Department account.
While the arrangement allowed Clinton to maintain control over the system that she used for both private and public duties, it also prevented the use of taxpayers' money for a private server, the Post reported, citing the campaign official. The private server was also reportedly being used by Bill Clinton, her husband and the former U.S. president, their children and Bill's aides.
However, it was not clear whether the move was widely known or officially approved. The employee paid by Clinton was identified as Bryan Pagliano, who told a congressional committee this week that he would prefer to invoke his Fifth Amendment right against self-incrimination instead of giving a testimony about the setup.
The campaign official reportedly confirmed that Pagliano was employed by the Clintons and served as the IT director of Clinton's presidential campaign in 2008. He also worked for her political action committee and was paid $5,000 for "computer services," before he joined the State Department in May 2009, a financial disclosure form filled by him said, according to the Post. He was also paid by the Clintons after he joined the State Department for handling the server, located in their Chappaqua, New York home, the Post reported, citing the official. The matter is currently being investigated.
Earlier this year, a State Department official was asked about Pagliano's employment, to which the employee said that the agency "found no evidence that he ever informed the department that he had outside income." However, a different official from the agency declined to clarify the alleged pay deal, citing "ongoing reviews and investigations" for the presidential candidate's email setup.
The money Pagliano made from Clinton's work was not listed in the personal financial disclosures he filed each year and the agency also said that he left in February 2013 when Clinton's term as the secretary of state concluded. However, Pagliano remains a State Department contractor and works on "mobile and remote computing functions," the Post reported, citing a State Department spokesman.
A spokeswoman for the Senate Judiciary Committee also told the Post that Pagliano declined from testifying after his lawyer informed him that he may be questioned about his outside employment. Since then lawmakers are reportedly considering if they should offer Pagliano immunity in exchange of his testimony.
The State Department has also not revealed which officials knew about Clinton's server or whether any questions were raised over how it was being handled. "My unsatisfactory but necessary answer to that is, again, that's not our role in this process to really answer that question publicly; that there are reviews and investigations underway that will look at possibly some of these issues is for other entities to speak to," Mark Toner, the spokesman for the State Department, reportedly said, earlier this week.
Clinton also referred to the email controversy in an interview Friday with NBC. "I did all my business on my personal email [in the Senate]," she said. "I was not thinking a lot when I got in [to the State Department]. There was so much work to be done. We had so many problems around the world. I didn't really stop and think what kind of email system will there be.
"We had so many problems around the world. I didn't really stop and think — what — what kind of email system will there be," she said, adding: "At the end of the day, I am sorry that this has been confusing to people and has raised a lot of questions, but there are answers to all these questions."
© Copyright IBTimes 2023. All rights reserved.