Hollywood Drones: FAA Approves Drones For Filmmakers, Television Industry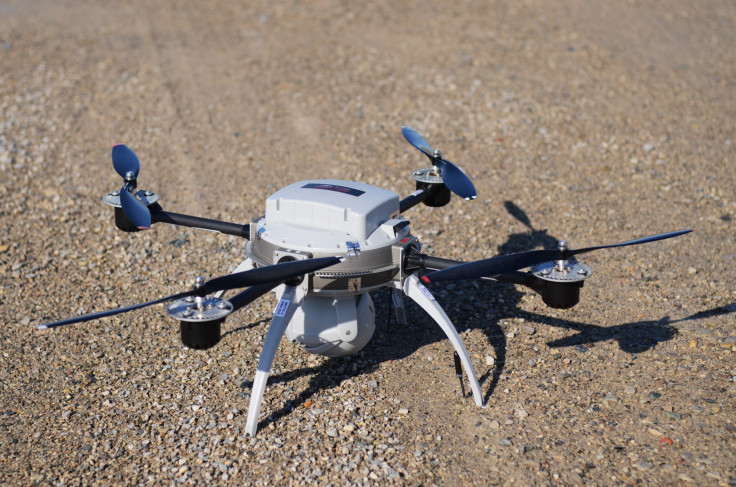 The U.S. Federal Aviation Administration will allow filmmakers and television directors to operate drones on Hollywood sets in the latest sign that the federal agency is looking to relax its strict limits on commercial drone use and develop new rules and regulations. The decision that will allow at least seven companies to use drones to shoot aerial video under certain conditions is expected to be made official Thursday, according to various reports. The Hollywood drones will likely be used on sets as a safer alternative to helicopters.
"Unmanned aircraft systems offer the motion picture and television industry an innovative and safer option for filming," Neil Fried, senior vice president for the Motion Picture Association of America, told CNN earlier this year. "This new tool for storytellers will allow for creative and exciting aerial shots, and is the latest in a myriad of new technologies being used by our industry to further enhance the viewer experience."
The drones wouldn't be limited to California. Under the proposed FAA guidelines, they could fly anywhere under certain conditions, including over private property. The camera-bearing drones would weigh less than 55 pounds, fly no faster than 57 mph and stay below 400 feet to avoid other aircraft. The seven companies approved for the drones are Astraeus Aerial, Aerial Mob, Flying-Cam, Snaproll Media, Vortex Aerial, Pictorvision and HeliVideo Productions.
In recent months, pilot groups and aviation-safety advocates have come out against the filmmakers' drone requests, saying that Hollywood must ensure the drones won't crash in populated areas or endanger air traffic. John McGraw, an aerospace consultant for the MPAA and the seven filmmakers, told the Washington Post that the drones would fly under "very controlled environments" with "very little exposure to risk at all."
The FAA has previously made exemptions on its commercial drone laws for law enforcement, firefighters and in rescue operations, according to CBS News. Real estate agents, agribusiness leaders and oil-production companies are also among those lobbying for their own commercial drones.
© Copyright IBTimes 2023. All rights reserved.