Hong Kong Protests: Nearly 40 Bank Branches Close Amid Demonstrations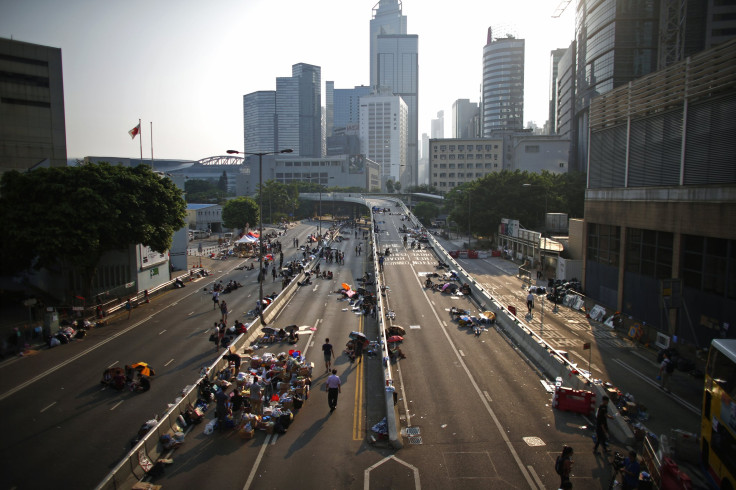 The protests in Hong Kong have disrupted the city's financial industry with nearly 40 bank branches in the city having closed in areas affected by the pro-democracy demonstrations, according to the Wall Street Journal reporter Enda Curran. Twenty-one banks were affected by the closures, Curran said.
In addition to over-the-counter services, ATMs and cash deposit machines also closed. The city's central bank, the Hong Kong Monetary Authority, said Monday it was ready to inject liquidity into Hong Kong's banking system, according to the Wall Street Journal.
The protests, which escalated Monday, have put a strain on Hong Kong's relationship with Beijing. Dozens were injured after riot police used pepper spray and tear gas against the crowds. Tens of thousands of people joined the Occupy Central protest in Hong Kong over the weekend.
© Copyright IBTimes 2023. All rights reserved.