Hong Kong Students Plan To Expand Protests, Say Will Not Retreat From Barricades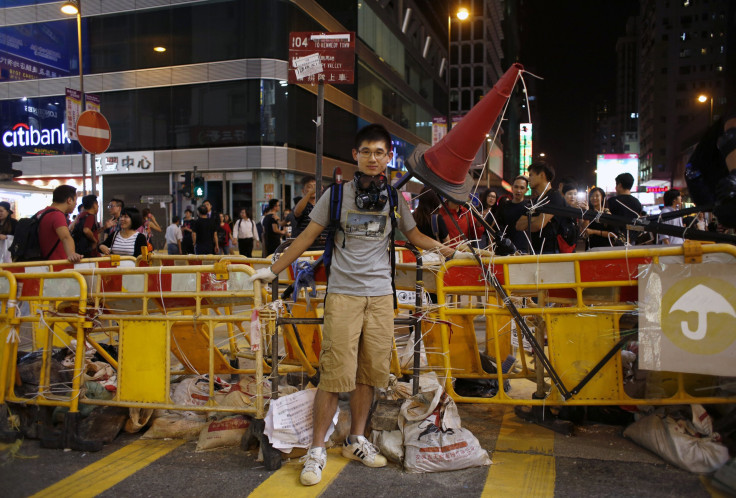 Hong Kong students on Thursday refused to retreat from their barricades and said they planned to expand their protests for free elections unless the government agrees to their demands, Agence France-Presse reported.
Hundreds of thousands of protesters had come out on to the city's streets last week, demanding complete democracy from Beijing. However, protesters' numbers have dwindled in the past few days, as student protest groups prepare to meet with the Hong Kong government's negotiators on Friday. Authorities had asked protesters to stop demonstrations ahead of the meeting where protesters are expected to push for their key demands, including full democracy and the resignation of pro-Beijing Chief Executive Leung Chun-ying.
"Without a just explanation and concrete ideas of how to settle the current dispute, Hong Kong people will not retreat. And there's no reason for anyone to ask us to retreat. Therefore the Occupy movement must be ongoing," Alex Chow, president of the Hong Kong Federation of Students, reportedly said. "Also the students will go into different occupy areas," he added.
© Copyright IBTimes 2023. All rights reserved.