Hong Kong Uber Arrests: Petition Supporting App Garners Close To 50K Signatures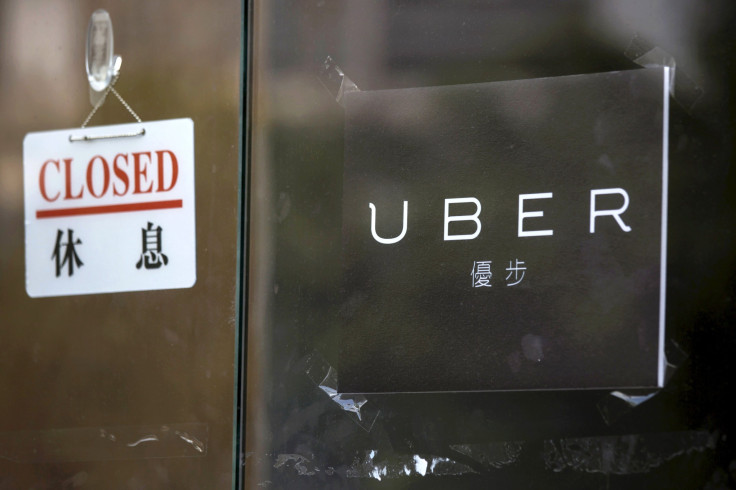 An online petition launched Thursday by Uber Hong Kong has gained nearly 50,000 signatures in the wake of a recent crackdown on Uber drivers and staff and its offices in the city, the South China Morning Post reported Friday. The petition, written in English and Chinese, calls on "the support of riders like you" to "Keep Hong Moving!"
Seven drivers for Uber and three office staff were arrested earlier this week. Police also raided the company's offices Wednesday, taking documents and computers. The drivers were arrested for failing to have the proper permits and insurance, Police Senior Inspector Bruce Hung said, the China Economic Review reported.
Taxi drivers in Hong Kong as well as in the major Chinese cities of Chengdu and Guangzhou perceive Uber as a threat to their income and livelihoods. The company's services provide more than 1 million rides per day in China, where its explosive growth has set the country on track to outstrip the United States as the car-hailing app's biggest market.
As of Friday, 48,498 people had signed the Hong Kong petition, which appeared to stake out Uber's right to conduct business in Hong Kong even as it failed to lay out specific demands.
"We're committed to providing Hongkongers with the safe, reliable and quality transportation options they deserve," the petition reads. "We welcome the opportunity to work with the HK government to modernize regulations in order to accommodate technologies that help make Hong Kong a more livable city." It added that Uber looked forward to meeting with city officials to "create a better Hong Kong for residents, tourists and business travelers."
It concluded with, "As the support of riders like you is an important part of our success, we want to give you the opportunity to make sure your voice is heard. Sign the petition now!"
Uber has come under fire in other cities for apparently failing to adhere to regulations or provide information to officials. In mid-July, the California Public Utilities Commission issued a notice saying Uber had 30 days to pay a $7.3 million fine because it had not shared information regarding accidents, accessibility requests from passengers and other details pertinent to public safety. The company said it would appeal the fine.
In other instances where it faced opposition or attempted regulation from city officials, Uber has launched robust public campaigns against perceived adversaries. In July, it pushed back against a proposal by New York City Mayor Bill de Blasio to put limits on the company's growth until September 2016, in order to give the city time to study Uber's impact on traffic.
In response, Uber bought ads in newspapers and on television. Within two weeks, the city and the company had worked out a deal over New York's proposed growth limits.
© Copyright IBTimes 2023. All rights reserved.