House GOP Wants Obamacare Delayed One Year, Medical Device Tax Repealed To Avoid Government Shutdown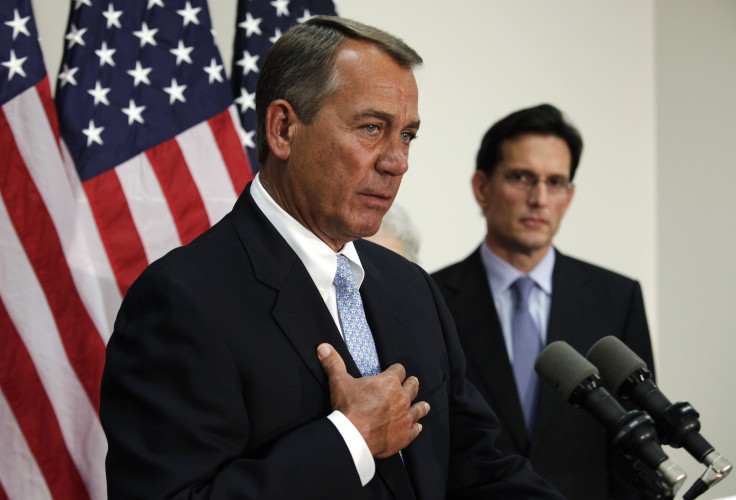 House Republicans doubled down on their efforts to disrupt President Barack Obama's health care law with a proposal to delay the legislation for one year and permanently repeal a tax on medical devices that helps fund the law.
The Democrat-controlled Senate has said it would not accept changes to the Affordable Care Act -- colloquially known as Obamacare -- as a condition for keeping the government funded and open, meaning this could create more difficulty in the coming days.
"The American people don't want a government shutdown, and they don't want Obamacare," House GOP leaders said in a statement on Saturday. "We will do our job and send this bill over, and then it's up to the Senate to pass it and stop the government shutdown."
Some House Republicans seemed willing to let the defunded government shut down.
"The federal government has shut down 17 times before, sometimes when the Democrats were in control, sometimes with divided government," Virginia Foxx, a Republican of North Carolina, said to the New York Times. "What are we doing on our side of the aisle? We're fighting for the American people."
The Senate will have to vote on the House's version of the bill on Monday, as the health care bill is slated to take effect on Tuesday. However, a more pressing deadline approaches on Oct. 17, when Congress must raise the government's statutory borrowing limit to avoid a debt default.
© Copyright IBTimes 2023. All rights reserved.