House Panel Issues Subpoena To Fed Over 2012 Information Leak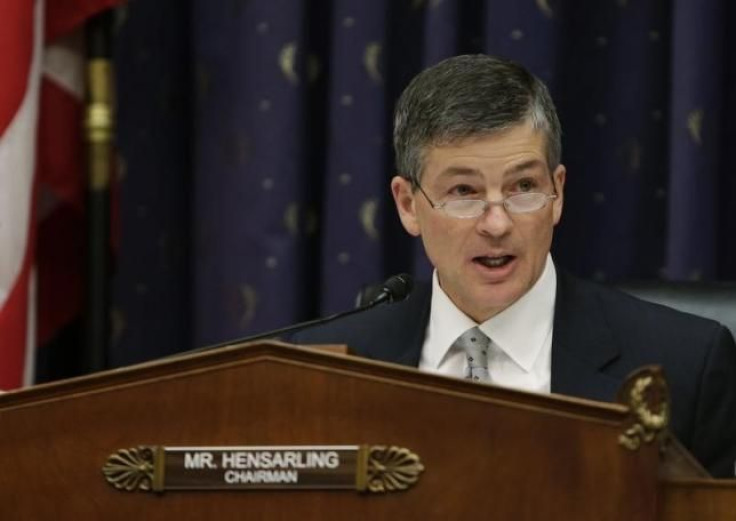 The chairman of a congressional committee on Thursday subpoenaed Federal Reserve documents and communications related to a 2012 leak of monetary policy information, ramping up his attack of the central bank's handling of the case.
Jeb Hensarling, a Republican of Texas who chairs the U.S. House of Representatives Financial Services Committee, said in a release that the Fed failed to comply with document requests from the panel in connection with market-sensitive information that was leaked to a private financial newsletter.
The leak involved Medley Global Advisors, a research firm that unveiled details of a September 2012 Fed meeting a day before the central bank's own record of the discussions was made public.
"We have provided the committee with information regarding a potential breach in 2012 of Federal Reserve policies protecting confidential information," a Fed spokeswoman said in an emailed statement, adding that the U.S. Justice Department is investigating the matter.
Hensarling wrote to Yellen in March to express his concern about a lack of response to the matter by the Fed.
Yellen responded that same month, saying that the central bank's internal watchdog, the office of the inspector general, was investigating the matter.
On May 4, Yellen sent a letter to Hensarling and Representative Sean Duffy, chairman of a Financial Services subcommittee, saying that she met with a person at Medley in June of 2012 but that she did not convey any confidential information.
Yellen said in the letter that she has directed staff to provide Hensarling and Duffy with names of staffers who attended the September 2012 Fed policy-setting meeting.
But Hensarling on Thursday said the Fed has not responded to a request by Duffy that all records related to the leak be released.
"The Federal Reserve to date has not provided any of the documents requested by the committee and has not provided any legally justifiable reason for its failure to comply with the committee's document request," Hensarling's statement said.
© Copyright IBTimes 2023. All rights reserved.