Congress Subpoenas DOJ Over 'Too Big To Fail' Bank Prosecutions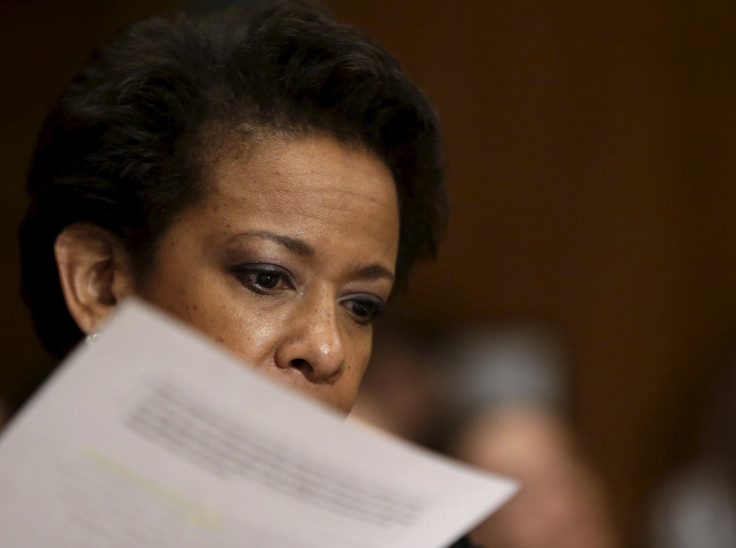 More than seven years after the financial crisis, Congress is still fretting that some megabanks might be "too big to fail." On Monday, members of the House Financial Services Committee subpoenaed three federal agencies over lingering questions as to whether regulators went easy on banks deemed to be too large to prosecute.
Citing "extraordinary stonewalling" from the agencies in question, committee Chairman Jeb Hensarling, R-Texas, called for the Department of Justice, New York Federal Reserve Bank and Treasury Department to answer long-standing inquiries over the government's approach to bank prosecutions and other postcrisis decision-making.
At the center of the lawmakers' concerns is the DOJ's settlement with U.K. bank HSBC concerning allegations that the lender failed to prevent its branches from laundering money for Mexican drug cartels and providing financing for state-designated terrorist regimes.
During questioning in 2013 about the DOJ's settlement with HSBC -- which ended up paying $1.9 billion and signing a deferred prosecution agreement -- then-Attorney General Eric Holder told the Senate that some banks might indeed be too big to jail.
"I am concerned that the size of some of these institutions becomes so large that it does become difficult for us to prosecute them," Holder said in March 2013, noting the dire economic ramifications of challenging banks central to global commerce.
Subpoenas ordered by the Finance Committee two days after Holder's testimony have not been fully honored, Rep. Hensarling said in a statement. Committee members had also requested documentation of every instance in which DOJ officials ordered subordinates not to subpoena a major bank.
Although more than two years have passed since the government settled with HSBC, Europe's largest bank, the case remains a political lightning rod. During her nomination process, Attorney General Loretta Lynch faced severe questioning over her handling of the HSBC settlement.
A federal judge recently ordered the release of a stinging, 1,000-page annual report authored by an independent monitor at the British lender. The heavily condensed summary of the report, made public in early April, led some to question whether incriminating details had been glossed over. The DOJ has requested extra time to comply with the judge's order.
Hensarling also wants to know whether the government retaliated against the ratings agency Standard & Poors in investigating the firm after it downgraded U.S. debt in 2011. Standard & Poor's settled with the DOJ for $1.4 billion in February.
The subpoenas also include requests to the New York Fed and Treasury Department over the Obama administration's debt-ceiling negotiation contingency plans.
© Copyright IBTimes 2023. All rights reserved.