House Votes 426-0 To Allow Vets To Bypass VA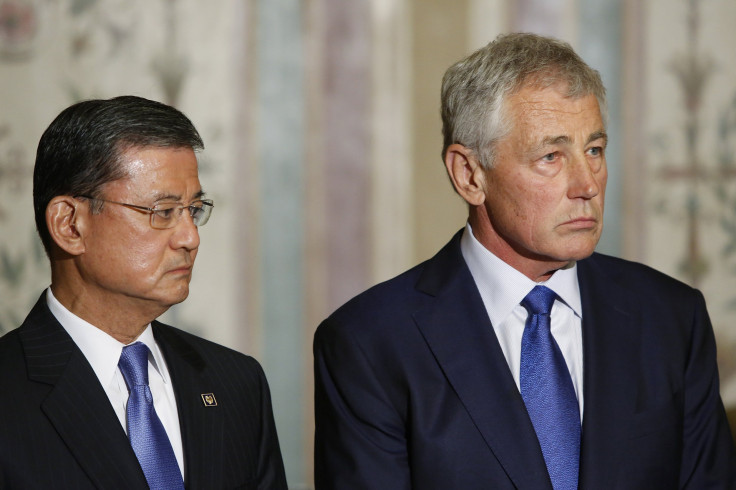 Congress reacted to the continuing disarray at the Department of Veterans Affairs by passing legislation that would allow patients facing long delays for initial appointments to seek treatment from non-VA hospitals or clinics, all on the department's dime. The vote in the House -- 426-0 (originally reported as 421-0), with five representatives not voting -- came following an audit of the VA released on Monday.
The lack of opposition to this bill made it clear that Congress wants to move past the controversy that has plagued the VA in recent weeks.
Chairman of the House Foreign Affairs Committee Ed Royce, who co-sponsored the legislation, said the delays in getting medical appointments were "both shocking and appalling," Politico reported. "This legislation ensures that veterans who cannot get an appointment will still get the care they deserve."
The legislation will be debated in the Senate next, though according to the Associated Press, it is expected to get wide bipartisan support, "underscoring how politically toxic it could be for lawmakers to be seen as ignoring the problem."
An agreement the Senate reached last week included "funding to hire additional VA nurses and doctors and create 26 new medical facilities for veterans," but otherwise is similar to the legislation the House passed, according to Politico.
The House's legislation aims to fix the systemic problems that have overwhelmed the department as well as provide more oversight. According to AP, the house bill also "ban bonuses for all VA employees through 2016 and require an independent audit of agency health care."
An additional layer of oversight "requires the VA secretary to give periodic updates on its medical services," reported Politico.
© Copyright IBTimes 2023. All rights reserved.