Is The House Ways And Means Committee Insider Trading?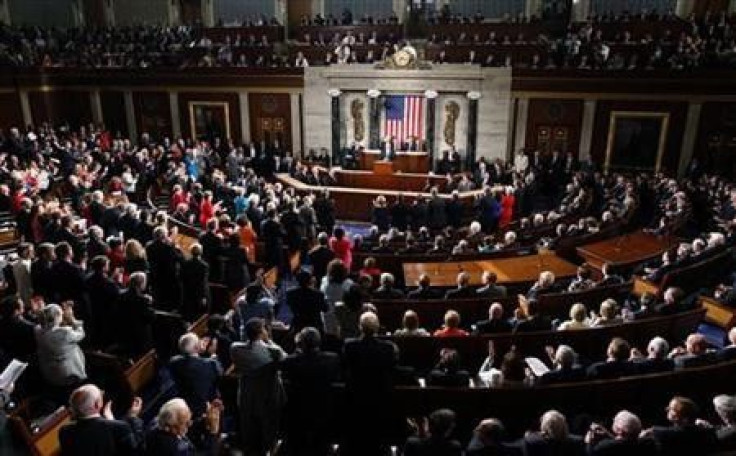 Wall Street and Washington don't like each other all that much but they need each other, and investigations into their relationship rarely reach the level they've hit this week as federal prosecutors subpoenaed the powerful Ways and Means Committee and a congressional health care aide.
At issue is how a government decision about how it funds Medicare made it to a handful of stock traders who turned the news into profits ahead of the decision.
The Wall Street Journal, which initially reported in 2013 about big gains in affected stocks just ahead of the news, wrote on Thursday, citing public documents, that the prosecutor subpoenaed Brian Sutter, the House Ways and Means Committee's staff director, for a health care subpanel as well as the committee itself, seeing both records and testimony.
Sutter has also received a separate subpoena to compel him to appear before a federal grand jury sitting in Manhattan, according to the congressional record, which the newspaper said House rules required. However, neither the Committee nor Sutter would comment for the report, the Journal said.
According to the report, such subpoenas of Congress members and staffers are rare and these are the first formal requests related to insider trading in almost 10 years.
The subpoenas mark a dramatic escalation in the probe that many observers had determined seemed to be stalled of the difficult issues of determining whether trades were made on illegal information or just sharp research by traders.
As the Journal wrote in November of last year, the probe that centered around a report from a policy research firm called Height Securities appeared stalled and that;
The incident has put the spotlight on the burgeoning business known as political intelligence, where lobbyists, policy experts and former government officials gather insights on policy changes that they then sell to investors.

But investigators are struggling over how to distinguish between illegal insider tips and accurate predictions based on research and analysis, the people familiar with the probe say.
Now it seems, the prosecutors have enough information to know what questions to ask and what records to probe.
The Journal, which has been in front of this story since their reports last year, has nicely laid out a timeline that the New York Grand Jury is sure to ask Sutter about next week.
According to their reporting last year, A Washington lobbyist and former health care aide on Capitol Hill, who hasn't been charged with anything, is a key player in the narrative.
According to the Journal after Hayes left Washington,
In 2010, Mr. Hayes became a lobbyist. At Greenberg Traurig, he represented Humana Inc., among other health-care interests. Two years later, Mr. Hayes helped Greenberg Traurig land a contract with Height Securities, one of a rising number of firms that gathers information in Washington about policy on behalf of Wall Street traders.

On April 1, Mr. Hayes's services were required. At 3:09 p.m., Height policy analyst Justin Simon emailed asking about rumors the government would reverse course on previously announced cuts in funding for health insurers. A few minutes later, Mr. Hayes responded he had learned from "very credible sources" that CMS would restore the funds.

Height shot the news to Wall Street, prompting the stock spike.
The question it's safe to say the grand jury wants the answer to now is who were those sources?
© Copyright IBTimes 2023. All rights reserved.
FOLLOW MORE IBT NEWS ON THE BELOW CHANNELS