Housing Market 2015: Millennials Will Move Out Of Parents' Basements, But Will They Buy Homes?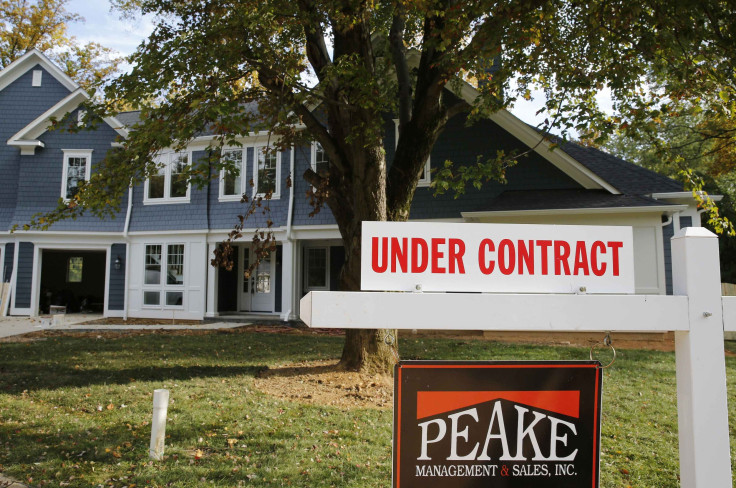 Megan Lamm has left her childhood bedroom -- finally. A year after getting married and moving into her mom's condo because she couldn't afford an apartment, Lamm has officially bounced back from the recession. The 28-year-old blogger and her husband bought their own 1,500-square-foot home last month near Raleigh, North Carolina. "I wake up every day, and I'm just like, 'I can't believe we have a house,'" she said.
Lamm is part of an emerging trend in millennials moving up and moving out. As the economy recovers, 18- to 34-year-olds forced back into their parents' houses by the Great Recession are finding jobs and seeking places of their own. More than a third of millennials -- 21.6 million people -- lived with their parents in 2012. Now that they're re-entering the housing market, millennials are expected to have a huge impact in 2015. The only uncertainty is whether their money will go toward buying or renting.
Young people, by nature, tend to rent, Lawrence Yun, chief economist for the National Association of Realtors, said. Only 36 percent of people under age 35 are homeowners, compared to 43 percent 10 years ago. This year's first-time, home-buying activity was the lowest in two decades.
But as the economy expands and home prices return to normal, "the decline in homeownership is essentially coming to an end," Yun said. The housing market is stabilizing, while rents are due to increase by 3.5 percent in 2015, according to real estate website Zillow. Another factor helping the housing market is the falling national unemployment rate, which in November was 5.8 percent -- the lowest it's been since 2008.
The recession turnaround made all the difference for public affairs specialist Erika Torres. She was "living practically in a shack" in Orange County, California, before her husband landed a job in January. "It wasn't the mortgage payment that was a problem, it was the upfront costs," Torres, 30, said. With his new income, they were able to buy a 5,500-square-foot two-bedroom, two-bathroom home for $559,000.
But saving money and building credit usually takes time, especially on the budget of a recent college graduate. The median annual household income ranges from $61,000 for men to $45,000 for women, according to a June survey from Wells Fargo. Census data shows the average house costs about $320,000.
These prices mean that while the economy's uptick will drive millennials from their parents' houses, they probably won't go directly into purchased homes, Leslie Kilpatrick, president of the Greater San Diego Association of Realtors, said. They'll rent as they transition.
"Right now, I do not see them out looking to buy," Nancy J. Riley, a real estate agent in Clearwater, Florida, said. "It is so difficult to get a mortgage currently, and without existing credit, it just doesn't happen. So it's a lot more difficult for younger people to buy a home than it was, say, 10 years ago."
Millennials who do buy homes could influence the market in other ways. "First-time buyers, as they come into the market, they trigger this chain reaction for other homeowners to begin to trade up in their next purchase," Yun said.
Overall, most millennials want to buy -- 93 percent of young people told real estate website Trulia they planned to purchase a home someday. For millennials like Lamm, a house represents freedom.
"It's our own refuge away from the world, compared to living in an apartment where we weren't allowed to paint the walls and put a bird feeder outside and you can't have a grill and this, that and the other," she said.
© Copyright IBTimes 2023. All rights reserved.