Housing Market In 2023: Correction, Normalization, Or A Crash?
2023 will be a challenging year for the housing industry for several reasons.
First, the slowing U.S. economy makes a bearish case, as housing is a cyclical industry.
Second, high mortgage rates will diminish housing affordability, adding to the negative momentum surrounding the industry for most of the last year. For instance, pending home sales fell every month, culminating in a 37% drop in October and November. In addition, the Case Shiller Home Price Index decreased to 303.86 points in October from 306.29 points in September 2022, well below the 318.64 June peak.
The big drop in pending home sales is a scary number to those who have followed the housing market long enough and experienced the industry's booms and busts, especially the crash of 2008-2009, which drove the U.S. economy into a deep recession.
Still, industry experts believe that the housing market is in for normalization or a correction rather than a crash, as mortgage rates have stabilized recently.
"We have likely seen peak mortgage rates going into 2023," said Erin Sykes, Chief Economist, Nest Seekers International, who foresees a correction rather than a crash in 2023, told International Business Times. "Prices will likely remain elevated with only a slight pullback in key markets. Savvy buyers will be ready,"
Odest Riley, Jr, Broker/Owner at WLM Realty, is in the correction camp, too.
"Many agents and talking heads will try to sell the real estate apocalypse to drive panic and capitalize off buyers/sellers' lack of fundamental knowledge," he told IBT. "However, the market will likely dip in the second quarter and balance out after that correction."
Moreover, Riley believes this will be a good thing for the industry, leaving a more stable pool of buyers and sellers.
"Agents will have to learn to negotiate again, and the housing inventory of traditional fixer-uppers will slowly move from the hands of want-to-be flippers into the hands of regular hard-working W2 income families," he added.
Jamison Manwaring, the CEO of Neighborhood Ventures, a real estate crowdfunding investment company, is in the normalization camp. He believes 2023 will be the first typical year for housing since 2019.
"After big run-ups in housing costs in 2020 and 2021 followed by a 4% increase in interest rates to slow the market in 2022, 2023 is set up to be a more normal year as interest rates stabilize and more newly constructed housing units are added," he told IBT. "The supply of new units will be offset by the number of homeowners not moving because their interest rate is much lower than a new loan."
Harold X Clarke, CEO of Harold X Clarke Advisors, believes that 2023 will be a tale of two markets, with the traditional housing market experiencing turbulence and the luxury market remaining strong.
"Inventory remains very tight, and we'll continue to see multiple-offer scenarios, particularly for resort property and towers," Clarke told IBT. "The average-priced homes market will soften, as it is affected by rising rates, while demand for high-end real estate will remain strong, particularly in the first quarter. Demand from end users will remain stable, while speculators focus on the lower end of the market for bargains. As a result, construction will dramatically slow down, with borrowing costs increasing, high costs for materials, and a supply chain that remains affected."
Meanwhile, Josip Rupena, founder and CEO of Milo, a financial technology company, doesn't believe there'll be a market crash per se, as prices won't continue to rise, and they might go down in some markets.
"We think that the mortgage industry learned from the last burst," he told IBT. "Different from 2008, the mortgage industry complied with all the correct underwriting processes and lent money to borrowers with a lower risk of default."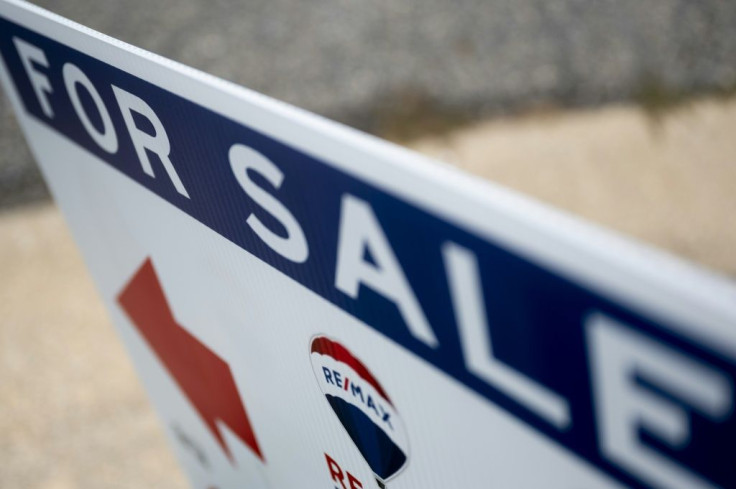 © Copyright IBTimes 2023. All rights reserved.