How 5 Of The World's Biggest Halloween Festivals Are Taking COVID Precautions This Year
Autumn is here and with that comes questions about how and where to spend your holidays. Odds are you are already preparing for one of them: Halloween.
Getting your costume ready and stocking up on candy to dole out to trick or treaters are just two ways to prepare for Oct. 31. But what if you are not content to stay home?
Dozens of countries celebrate Halloween worldwide with their own unique flavor, but COVID-19's spread last year took much of the fun out of the (purposely) scariest night of the year. Being that the virus is content with staying around for another Halloween, it is important to consider just how it will affect some of the biggest and most exciting celebrations around the world.
Greenwich Village Halloween Parade - New York City
No Halloween list would be complete without first mentioning the annual Halloween Parade in New York City.
Set in the heart of artsy Greenwich Village, New York's Halloween celebrations have been a symbol of the Big Apple's vibrant, artistic flair but with the necessary spooky twist. Unfortunately, COVID-19 led to the city canceling the parade in 2020 for the first time since Hurricane Sandy in 2012.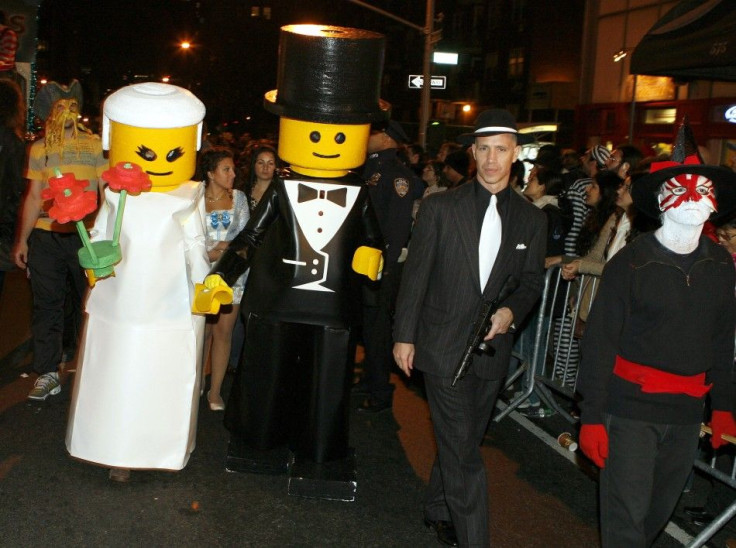 This year's parade was on the brink of shuttering again until couple Jason and Missy Feldman came through with a six-figure donation to save the day. Now the parade is expecting to give a much-needed shot in the arm to Greenwich by bringing in 2 million expected guests and as much as $90 million in tourism revenue.
Organizers are not taking chances with COVID-19, though. According to the Halloween NYC website, parade participants will be required to wear a mask until reaching Spring St. where it becomes optional.
Annual Halloween Festivals - New Orleans
If New York has any peers when it comes to Halloween in the U.S., it has a close rival in New Orleans.
A second to Mardi Gras, New Orleans counts Halloween as its next most celebrated occasion. In fact, it usually kicks off the season early with classics like VoodooFest, French Quarter Fest, and the Lazarus Ball taking place throughout the Big Easy all month long in October.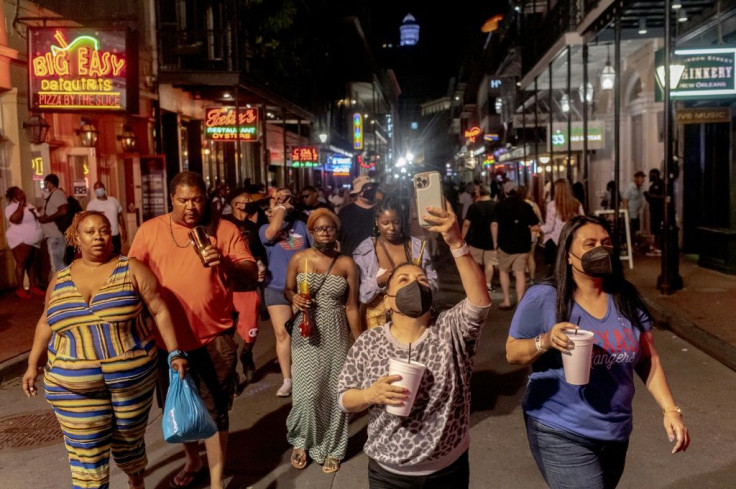 Unlike the Big Apple, the Big Easy's Halloween this year is going to be a rough one. All of the above events have been canceled because of COVID-19 and funding has been hurt for other events, according to Halloween New Orleans, the nonprofit behind organizing holiday venues.
That said, New Orleans will not be without its share of scary treats. Halloween New Orleans is going ahead with hosting The Howlin Wolf dance party on Oct. 30 and Halloween itself brings the Game Over OZ Takeover party.
It would also be wrong to forget the Vampire Ball. Lasting four days from Oct. 28, the ball is back with music, rituals, dancing, and fang-bearing party goers looking for a good time.
New Orleans' Halloween events plan to follow local and state laws on how to safely host events against COVID-19. Proof of vaccination or a negative PCR test from the previous 72 hours will be required. Masks are required indoors.
Derry Halloween Festival - Derry, Northern Ireland
If you just so happen to be in the United Kingdom for Halloween, you're in luck. Head up to Derry in Northern Ireland for three days of celebrating the start of Samhain, the Gaelic ancestor to today's Halloween.
The parade itself has been a hit in Derry since the first parade was brought to life 35 years ago. For three days, attendees get the full package of music, fireworks, food, and the signature Carnival Parade through the city. In 2019, the event drew 140,000 people to this otherwise quiet Northern Irish town to join the fun.
Last year, COVID-19 forced organizers to put together a completely digital program. While absolutely safe, it of course was not the same as an event that's about waking the spirits of the city.
This year, the Carnival Parade is canceled out of precaution, but Derry still has more on the table to offer. According to the Derry Halloween website, this year will even have a twist centered around five "Worlds" that each represent a different spirit of Samhain. Derry will be offering tickets in advance to some Worlds to better manage crowds and establish reasonable social distance from each other.
There is no requirement listed for masks or vaccinations, but U.K. government guidelines highly recommend attendees wear a mask or get vaccinated.
Day of the Dead - Mexico City
While not exactly the same as Halloween, the Day of the Dead in Mexico City is actually a day of celebrations in spite of its grim-sounding name.
Known as Día de Los Muertos in Spanish, the Day of the Dead takes place on the Catholic holidays of All Saints' Day and All Souls Day on Nov. 1 and Nov. 2, respectively. However, the beginning of the celebration kicks off on Halloween night. The celebrations revolve around paying respect for lost loved ones, so it is as somber as it can be festive too.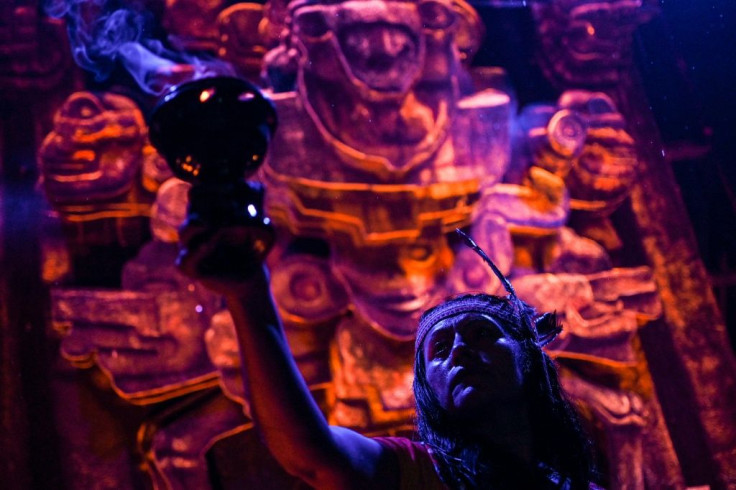 Last year's Day of the Dead events was curtailed by COVID-19 as cemeteries were closed to cut off the virus' spread and forced families to celebrate at home. The annual parade in Mexico City was also canceled by health authorities for the same reasons, CNN reported at the time.
There have been no announced cancellations to this year's festivities just yet and Mexico is still continuing its own struggle against COVID-19. However, the general advice to tourists is to maintain a certain level of social distance and to wear a mask in public places.
Ikebukuro Halloween Cosplay Festival - Tokyo, Japan
The Ikebukuro Halloween Cosplay Festival in Tokyo, Japan, is easily one of the best chances to celebrate both Halloween and your love for Japanese pop culture rolled into one. Not to mention, the festival is the single largest Halloween event hosted in the country and it only started in 2014.
Every year that the festival has been hosted has brought together thousands of cosplayers who dress up as their favorite characters in Tokyo's main entertainment district. In 2019, the festival drew 123,000 visitors to the Ikebukuro Festival, but in 2020 organizers had it canceled and substituted for an online version.
This year, though, the festival is back.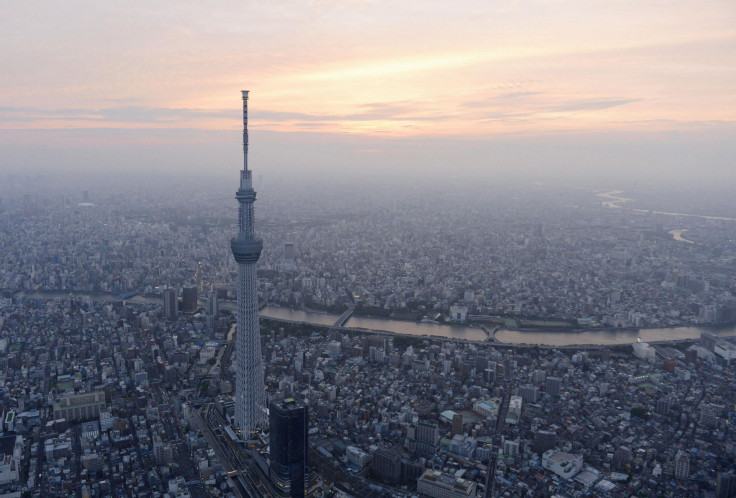 The hosts have not announced any specific restrictions for attending the festival yet, but it arrives less than a month after Japan lifted the last of its COVID-19 emergency measures, a positive sign that the country is finding its footing against the virus.
The most onerous part about seeing the Ikebukuro Festival is getting into Japan and then being ready in time for the festival. If you manage to time your arrival right, the bright side is that the Ikebukuro Festival is free for visitors to watch, though participating in the parade or take photographs will mean paying for a special pass.
FOLLOW MORE IBT NEWS ON THE BELOW CHANNELS