Americans Expected To Spend $10 Billion On Halloween 2021 Costumes, Candies And Decors
KEY POINTS
The average spending for last year's Halloween was at $8.05 billion
At least 65% of Americans said they plan to celebrate Halloween this year
80% of households with children may celebrate Halloween this year
American consumers are expected to spend more than $10 billion in preparation for this year's Halloween festivities, new data showed.
Americans are expected to spend at least $10.14 billion on Halloween costumes, candies and decors this year. Each person is also expected to have average spending of $102.74 for the season, according to the National Retail Federation's annual survey of 8,061 consumers.
Of the $10.14 billion estimated spendings, $3.3 billion are expected to go to costumes, $3 billion to candies, $3.2 billion to decorations and $0.7 billion in Halloween greeting cards.
Of the 8,061 Americans surveyed between Sept. 1 and 8 by research firm Prosper Insights and Analytics, 25% said they plan to throw or attend a Halloween event, 44% said they want to carve a pumpkin, 46% said they might dress up, 52% people said they would likely decorate and 66% said they'd likely hand out candy to trick-or-treaters.
Last year, the NRF said Americans spent $8.05 billion after the Centers for Disease Control and Prevention advised against trick-or-treating.
"Americans plan to spend more than ever to make this Halloween a memorable one," NRF President and CEO Matthew Shay said in a press release. "Retailers have implemented a number of measures, such as bringing in Halloween products earlier than normal, to ensure their shelves are stocked with seasonal candy, décor and other items ahead of this important holiday."
At least 65% of all Americans intend to celebrate Halloween this year. More than 80% of households with children said they will likely celebrate Halloween and spend about $150.
In comparison, only 55% of households without children said they will celebrate Halloween and spend an average of $74 on decorations and candies.
In terms of costumes, more than 1.8 million children said they wanted to dress as Spiderman, 1.6 million plan to wear their favorite princess costumes and 1.2 million said Batman as their go-to Halloween costume this year.
Among adults, 4.6 million said they plan to dress up as witches, 1.6 million as vampires, 1.4 million as ghosts, and 1.1 million as cats.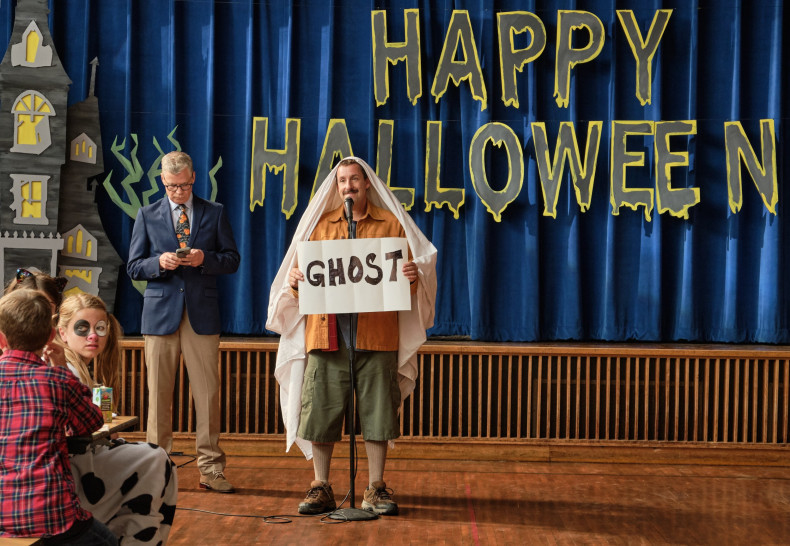 © Copyright IBTimes 2022. All rights reserved.