How Bad Is US Infrastructure? Qatar Promises Donald Trump Billions To Fix Country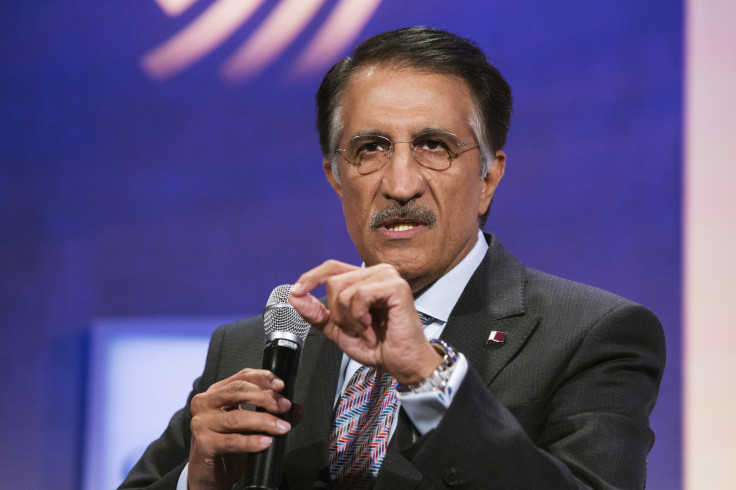 The chief executive of Qatar's sovereign wealth fund pledged Monday $10 billion to assist the United States' ailing infrastructure, validating a key grievance raised by President-elect Donald Trump during his campaign, Reuters reported.
Sheikh Abdullah bin Mohamed bin Saud al-Thani, head of the Qatar Investment Authority and chairman of international telecommunications company Ooredoo, sent a message to U.S. officials including Charles Rivkin, assistant secretary of state for economic and business affairs, saying he would allocate money from the country's massive sovereign wealth fund, one of the world's largest, but did not provide a timetable.
Qatar's sovereign wealth fund is estimated at around $335 billion, based on surpluses from the country's oil and gas sector. Last September, Thani announced he would give the U.S. $35 billion to strengthen "existing relationships and promote new partnerships" in a move seen as intending to shift the focus of Doha's traditional investments in Europe. It was unclear whether the $10 billion proposed Monday would be a part of the figure already promised last year.
During his presidential campaign, Trump often criticized infrastructure, which received a D+ rating from the Society of Civil Engineers. The organization found the majority of categories to be "poor" including vital social and economic institutions such as schools, dams and roads. The estimated cost to bring the nation's infrastructure up to par was $3.6 trillion.
Another D-rated category, aviation, was a specific talking point for Trump who referred to major airports in New York, New Jersey and Los Angeles as "Third World." The billionaire businessman-turned-politician went on to praise airports in some foreign countries, including Qatar.
While Trump admired the infrastructure of oil-rich Arab Gulf countries, his political relationship with the region has been more complicated. The president-elect has worried states such as Saudi Arabia with his talk of energy independence and has raised the possibility of cutting aid to Syrian rebels opposed to President Bashar al-Assad, favoring cooperation with the Syrian government and its Russian allies. The Gulf, including Qatar, has been a primary sponsor of the beleaguered Syrian opposition, which was on the verge Tuesday of being driven out of its stronghold in Aleppo by the Syrian army and its supporters.
© Copyright IBTimes 2022. All rights reserved.
FOLLOW MORE IBT NEWS ON THE BELOW CHANNELS