How To Become A Papal Swiss Guard [PHOTOS]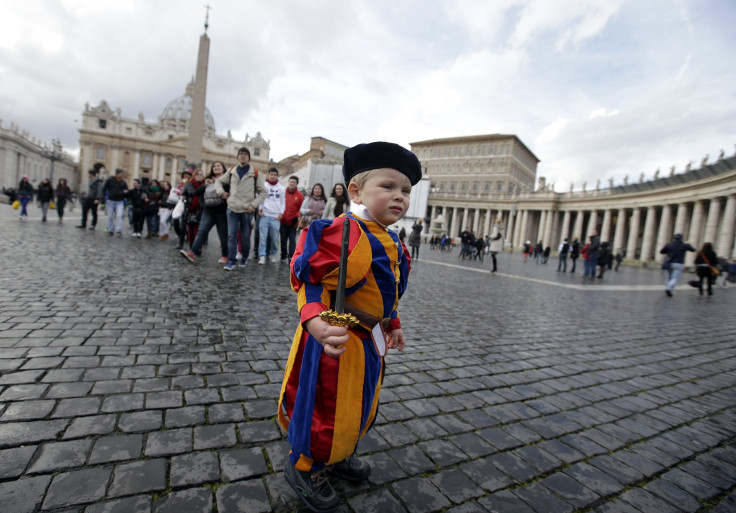 Got a penchant for colorful striped parachute pants and dandy feathered hats? Are you male, Catholic, Swiss, ages 19-30, at least five feet, 8.5 inches tall (174 cm), and unmarried or otherwise unattached? Have you completed basic military training, and can produce a certificate of good moral conduct? Do you have a high school diploma or professional degree?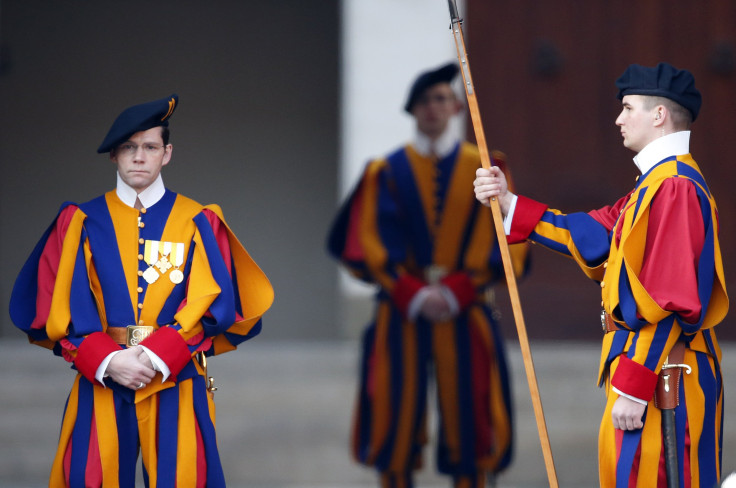 If those criteria describe you, then you're qualified to become a member of the Papal Swiss Guard, the Vatican's official army. The requirements have been the same since 1506, the Vatican's official website said.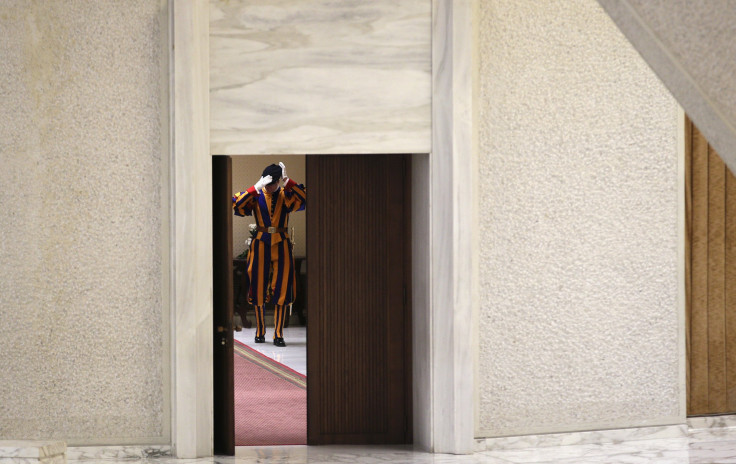 The Swiss have been serving the Vatican since the 1400s. They used to be soldiers-for-hire by states, or potentates, besides the Vatican, but the Swiss government amended the constitution in 1874 so that only the Vatican could rent them out. It wasn't until 1970 that the Swiss Guard became the exclusive, official military force of the Vatican.
New recruits are sworn in May 6 every year, a day of significance for the Vatican: May 6, 1527, was the Sack of Rome, when the army of Holy Roman Emperor Charles V invaded and ransacked the city. The swearing in takes place in the St. Damaso Courtyard within the Vatican City, and each recruit recites the oath, in either German, English, French or Italian: "I, [name], swear I will observe faithfully, loyally and honorably all that has now been read out to me! May God and his saints assist me!"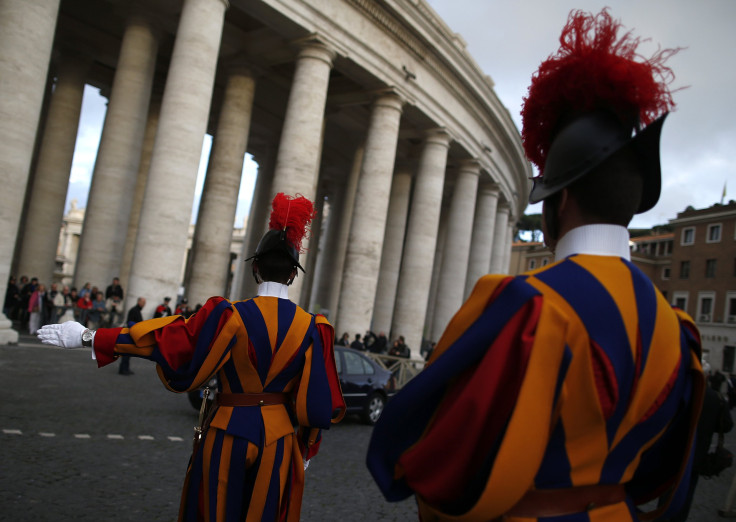 Papal guards are paid a tax-free salary of 15,600 euros annually ($20,200), as well as overtime, room and board. The uniforms, universally recognized, were designed in 1914 and are meant to hark back to the Renaissance.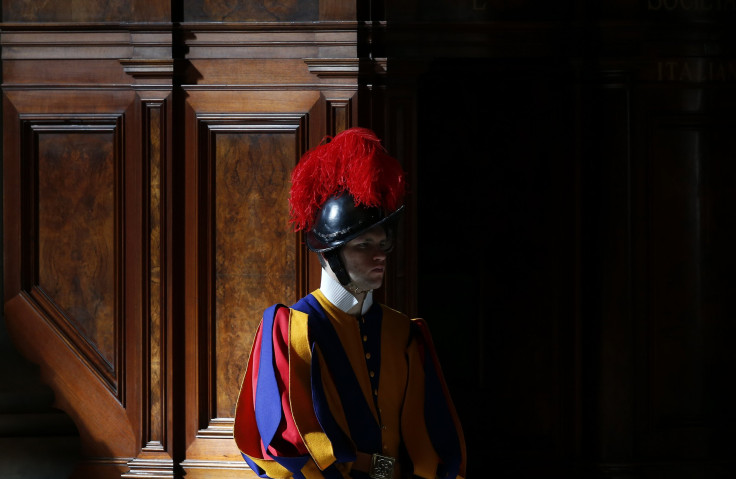 While mostly decorative and ceremonial, the Swiss Guards do have an actual function: guarding the pope and the cardinals. After an assassination attempt in 1981 on Pope John Paul II, more focus shifted to the guards and their roles as protectors, and the men began receiving more comprehensive training with small arms and unarmed combat.
© Copyright IBTimes 2023. All rights reserved.