This Is How Blockchain Can Help Coronavirus Treatment Research
KEY POINTS
Processing power can be shared with coronavirus researchers to be used to conduct protein folding simulations
Contactless payment through QR code lessens the need to hold and transfer physical cash
Blockchain can be used to track medical supplies during the distribution stage
With the coronavirus pandemic still a major concern, blockchain is being utilized in the development of the vaccine to eventually combat the virus.
Bitcoin Depot CEO Brandon Mintz told Cointelegraph that the allocation of blockchain and cryptocurrency resources to fight the virus has been important to combat its spread. For example, Folding@home, an app developed by Stanford University researchers, allows a person to lend his computer's processing power to be used for research. This is similar to thousands of computers and mining rigs, which, by their collective effort, allow them to mine Bitcoin. The processing power shared by the user to Folding@home will be used to run protein folding simulations necessary in antivirus research.
Blockchain's security would be helpful when it comes to contactless payments and online purchases. Contactless payments are touted as one of the ways to ensure that the virus will not spread from one person to another through the use of paper bills. Coca-cola vending machines in Australia and New Zealand, for example, accept payment in Bitcoin through QR code.
Blockchain's utility in coronavirus research extends beyond vaccine development. It can be used in the treatment's eventual distribution. Blockchain excels in tracking data. According to WeForum.org, the World Economic Forum Centre for Fourth Industrial Revolution has developed a Blockchain Deployment Toolkit to bring transparency in the supply chain.
Mintz noted how governments are utilizing the blockchain during the pandemic. The Bitcoin Depot CEO acknowledged blockchain's flexibility in different situations. "We've seen blockchain used for handling patient data and contract tracing all the way to helping businesses with verifying donations."
Blockchain startup Fantom has partnered with the Afghan Ministry of Public Health to combat counterfeit medicine in the country. Hundred tons of fake drugs was seized in 2017 which were mixed with legitimate medicine. Fantom's Opera blockchain will be utilized by creating an immutable audit trail that would not be tampered at any stage in the supply chain cycle.
While there is a unified effort for blockchain and crypto companies to help in the coronavirus fight, Mintz said there is "some fragmentation" in how it is being done. Still, the CEO said the community has banded together in helping fight the virus in their own way. Binance, for example, has been donating masks, PPE, and other medical equipment in several countries through Binance Charity.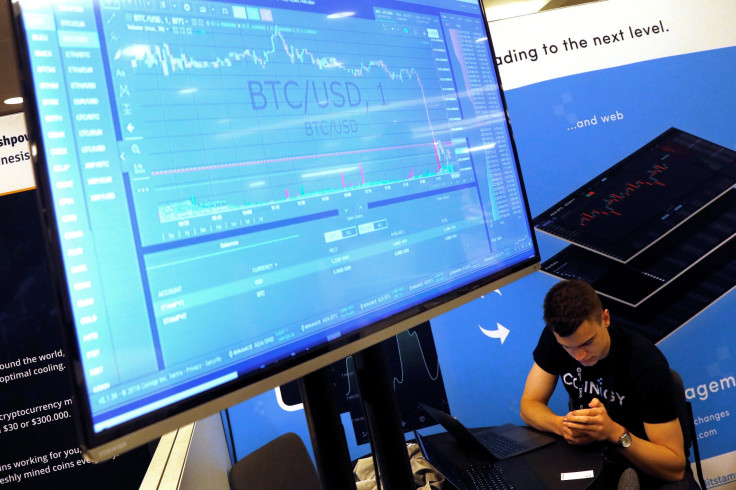 © Copyright IBTimes 2023. All rights reserved.