How Brazil's World Cup Protests Killed Caterpillar's (CAT) Much-Needed Positive Sales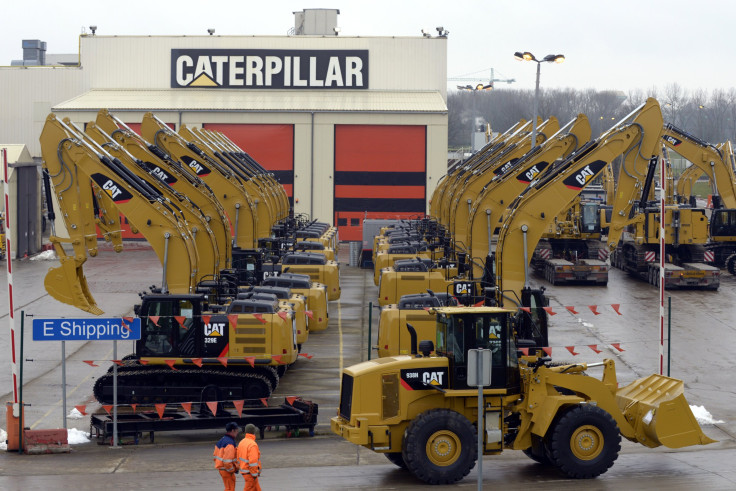 Brazil's building boom buoyed Caterpillar Inc.'s (NYSE:CAT) retail sales for the past year as they declined in every other region – particularly the Asia Pacific – but civil unrest has sent the machinery giant's Latin American sales into the red.
Protests erupted in cities all over South America's economic powerhouse in June as demonstrators challenged the government's vast construction projects – until now the main driver of Caterpillar's regional sales – ahead of the 2014 World Cup soccer tournament. But the country's social turmoil has muddied investors' outlook and sent sales plummeting since July.
"People are focused on those types of issues rather than continuing to grow," Steve Volkmann, an analyst at Jefferies & Company, told International Business Times. "Those things can drive some short-term pauses in markets."
It couldn't come at a worse time.
Already, sales in the Asia Pacific region have been bogged down for more than six months as the equipment manufacturer feels the ripples of China's economic slowdown and a decelerating mining industry.
"Principally, the weakness in Asia has been the result of the pronounced weakness in mining in Indonesia and Australia," Larry Demaria, an analyst at William Blair, told IBTimes. "The pickup is going to take a little bit of time; mining is still, as a cycle, going through an adjustment."
He said he hoped the sector would stabilize in the next six months but added it's a "very challenging market."
Then there are the headwinds dragging the company down in North America.
North American sales fell alongside those of the Asia Pacific in late 2012 – but for different reasons.
Though China's slowdown is closely correlated with economic activity in the United States, North American sales have been crushed by weakness in the coal industry and a tepid building industry.
"The coal industry has faced some pretty tough headwinds of late," Adam Fleck, an analyst at Morningstar, told IBTimes.
But attitudes in the building market mirror Caterpillar's North American sales, too.
"We had a pretty good start at a recovery going in 2011 and maybe early 2012," Volkmann said. "Unfortunately, end-market activity didn't follow through. We haven't seen a big building boom, and my guess is contractors are waiting for business to catch up before a fleet renewal."
© Copyright IBTimes 2023. All rights reserved.