Caterpillar (Cat), Komatsu (Kmtuy), Liebherr: Ultra-Class Haulers Now Represent 16% Of Global Payload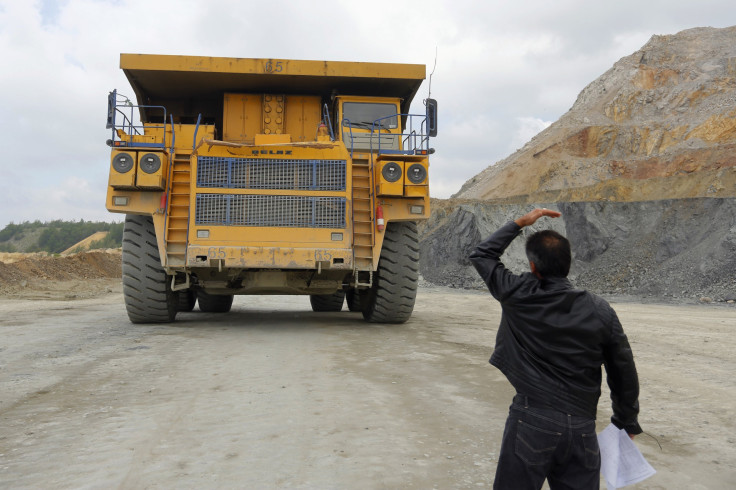 With the mining industry looking to capture economies of large-scale production, the use of ultra-class haulers has risen to account for 16 percent of the global truck payload, as there is a need to lug more mined ore, according to a report by IntierraRMG released Monday.
Since 1996 with the introduction of the first ultra-class (largest-capacity) mining truck, by Komatsu Ltd. (Otcmkts:Kmtuy), the vehicles have evolved to be larger and in greater demand as they lower unit operating costs, the report said.
Over the past five years, the overall truck market increased to around 5,000 unit shipments (despite a sharp reduction during 2009), with the growth in Ultra-class trucks far exceeding that of its smaller counterparts. The other major Ultra-class hauler companies are Liebherr and Caterpillar Inc. (NYSE:CAT).
"The 640 Ultra-class haulers delivered in 2012 accounted for more than 25% of delivered capacity, and the 3,004 units in service at the end of December last year accounted for more than 16% of the total truck payload in operation worldwide," Peter Rossdeutscher, managing director of IntierraRMG, said.

© Copyright IBTimes 2023. All rights reserved.