How Card Blanch is Enhancing Rewards Redemption for Consumers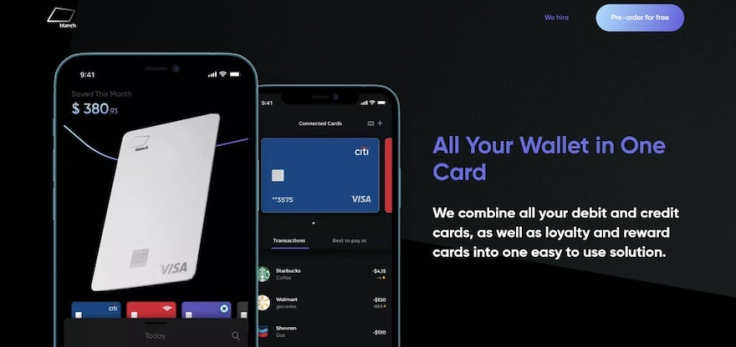 Consumer spending is a big industry. Banks and credit card issuers offer customers several benefits, be it travel rewards, entertainment options, or cashback discounts. Evaluating all of these rewards can be intimidating. Should a consumer prioritize entertainment rewards, or will they need travel miles in the long run?
J.D Power's 2019 Credit Card Satisfaction study revealed that only 66% of credit card holders fully understood the rewards their card was earning them. Further, just 36% understood all the terms attached to these rewards and supplementary benefits. Responders rated card issuers' explanation of benefits and terms as unsatisfactory as well.
The message is clear: Consumers face hurdles interpreting the myriad benefits they have. The need of the hour is a tool that can help them automate rewards redemption and remove the burden of rewards calculation upon payout.
Card Blanch, a San Jose-based fintech startup, believes it's developed the perfect solution.
Seamless Connection
Consumers these days tend to carry multiple cards in their wallets. From bank-issued cards to shopping merchant-issued credit cards, there's no dearth of choices available. However, choosing which card to use at checkout is a perennial headache.
Thanks to complicated rewards structures, the checkout process turns into a game of advanced math. Which card offers the best benefits at a merchant? For instance, if one card offers travel miles as a reward while another offers 2% cashback, which is the better benefit? What if the consumer could spend $100 more and earn 5% cash back? Does this trump the miles on offer?
Card Blanch simplifies this process by removing the need to choose cards. Consumers connect all their cards on Card Blanch's app and view their information in an easily understood dashboard. At checkout, Card Blanch automatically determines the best card for that merchant and applies relevant discounts. As a result, consumers pay using the app, and the best rewards programs are automatically applied.
Furthermore, Card Blanch is payWave ready. When consumers add their physical card information to the app, their Google and Apple wallets instantly update, and contactless payments are easy to execute. Consumers don't face any complicated card setup workflows since Card Blanch takes care of everything behind the scenes. So say goodbye to holding any kind of physical card at all if contactless payments is your style.
Analytics Insights
Thanks to many credit cards and payment options available to consumers, tracking spending is tough. Budgeting apps allow consumers to connect and view their spending patterns on a single platform. However, there's still the issue of connecting every card a consumer uses.
Moreover, some cards don't connect to platforms which means a portion of a consumer's spending is left out of the big picture. There's also an issue with calculating potential rewards since the amount of cashback earned and money saved through air miles (for instance) cannot be accounted for by an app.
Card Blanch goes a long way to solving this issue. First off, there are no connection issues since users can connect every merchant's card to the platform. When combined with the simple dashboard and analytics insights, it results in users receiving a full picture of their spending patterns.
Users can create budget categories and have their spends automatically categorized and displayed in any format of their choice. Card Blanch allows users to view data in multiple formats and displays the number of transactions in each category and merchant. These features can potentially alert users to better offers.
For instance, if a user spots increasing purchases at a specific merchant, they could apply for that merchant's card and capture greater discounts. Alternatively, if they notice a decreasing number of rewards from certain cards, they could shift spending to another, more lucrative card.
A Massive Leap
Card issuers and merchants make it easy for consumers to spend money but don't provide easily accessible information regarding rewards accumulation. Card Blanch solves this problem seamlessly without any disruption to either consumers or merchants.
Currently, consumers can pre-order and receive the first three months of their subscription completely free. There's no doubt that consumers will notice the increased efficiency and rewards that their spending brings them by using Card Blanch.
FOLLOW MORE IBT NEWS ON THE BELOW CHANNELS