How does WikiLeaks get hold of secret documents?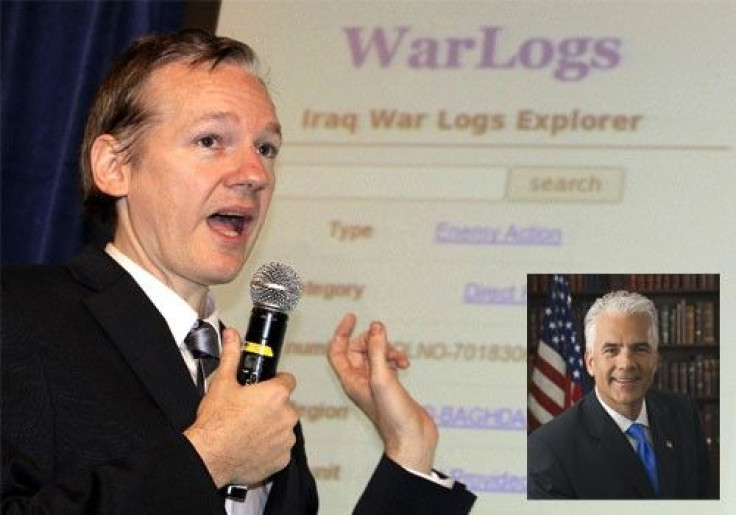 WikiLeaks has been firing up popular imagination by suggesting that the impending leaks will have serious consequences on the world. Its strategy is to get and post on the Internet secret documents flying out of the wraps of governments and businesses.
In getting hold of damaging details about the Iraq and Afghanistan wars, the organization has been apparently assisted by a rogue U.S. Army Private, who downloaded secret cables in their thousands and handed them over to Assange's fledgling organization.
Army intelligence analyst Bradley Manning, who was arrested last spring, had described the cables as documenting years of secret foreign policy and "almost-criminal political back dealings."
"Hillary Clinton and several thousand diplomats around the world are going to have a heart attack when they wake up one morning, and find an entire repository of classified foreign policy is available, in searchable format, to the public," he had boasted in an online chat with a former hacker and associate.
Some experts have tried to explain how Manning was able to gain access to the secret cables in their thousands. It has been pointed out that the U.S. military had recently introduced an information-sharing initiative called Net-Centric Diplomacy which allowed insiders to gain access to classified information.
Under the new initiative, a subset of State Department documents are published through a Secret Internet Protocol Router Network, or SIPRNet, which is supposed to be Pentagon's Secret-level global network. The information available on this network is accessible to authorized American military service personnel.
Manning, who is believed to have downloaded a cache of documents and passed them on to WikiLeaks, gloated before he was nabbed: "Everywhere there's a U.S. post, there's a diplomatic scandal that will be revealed.

"It's open diplomacy. World-wide anarchy in CSV format. It's Climategate with a global scope, and breathtaking depth. It's beautiful, and horrifying," he said.
© Copyright IBTimes 2023. All rights reserved.
FOLLOW MORE IBT NEWS ON THE BELOW CHANNELS