How Donald Sterling Could Keep The LA Clippers: What Legal Options He Has To Fight The Forced Sale of His Team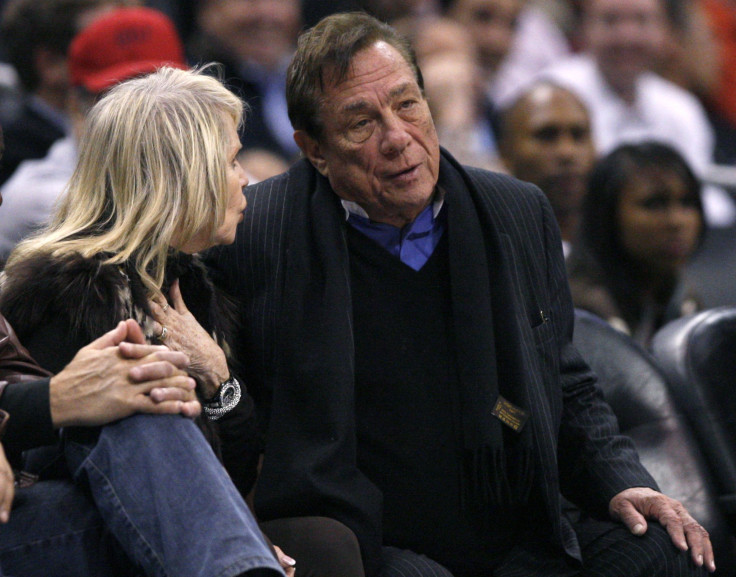 Faced with a lifetime ban from the NBA and a $2.5 million fine for racist comments, Los Angeles Clippers owner Donald Sterling has a few legal options at his disposal that he could use to fight a forced sale of his team.
Sterling, who has a reputation for being litigious, will reportedly file a lawsuit to maintain ownership of the team and seek monetary damages if he's forced to sell by the league's other owners. Sterling may have a case, but not necessarily a strong one, according to sports law experts who spoke to International Business Times.
"Even if he wins, he loses," said Domenic Romano, a sports and entertainment lawyer and founder of Romano Law PLLC in New York. "Legally, he may have recourse. [But] as long as he holds on to the team, its commercial value diminishes."
"No one wants to play for that man," Romano said.
If Sterling decides to move forward with legal action, his immediate response could be to file a court injunction to fight his expulsion from the NBA. He could also file a breach of contract claim or antitrust claims to retain ownership of the team, according to Marc Edelman, an associate law professor at Baruch College's Zicklin School of Business, who specializes in sports and antitrust law.
Under contract law, Sterling can argue that the NBA's constitution, an active contract by which he agreed to be bound, does not afford the NBA the right to terminate his ownership of the team over behavioral conduct. While there is a clause the NBA can use to justify its claim -- that any member who "endorses any statement having, or designed to have, an effect prejudicial or detrimental to the best interests of basketball or of the Association, or of a Member or its Team" shall be liable to a fine, a suspension or both -- the terms don't specifically mention racist behavior as a cause to terminate ownership or membership of a franchise. The related clauses are generally interpreted to apply to an owner's financial and operational obligations.
Sterling's best bet would likely be to pursue an antitrust claim. This would challenge Sterling's ownership termination as an "an illegal restraint of trade or illegal group boycott," Edelman said in an earlier interview with IBTimes. That is, Sterling's attorneys may argue that the NBA and its teams are forcing him to sell the team at below-market value. However, given the rush of high-profile billionaires who seem eager to buy the team, it's unlikely that the Clippers would go for a fire-sale price and that Sterling could show financial harm. Sterling purchased the Clippers for $12.5 million in 1981, and Forbes recently estimated the team's current value at $575 million.
Another option could be for Sterling to settle with the NBA, Edelman says: The league would negotiate a price with the NBA and place ownership in the league's trust for a period of time. Similar actions have been taken in Major League Baseball with the Montreal Expos and the Los Angeles Dodgers.
Why would Sterling take the legal route?
Romano speculates that the owner could be pursue a "nuclear option for spite" -- an alternative that could have lasting repercussions for the league.
A lawsuit could drag out for years, undermining the NBA's lifetime ban, exposing other owners and officials in a negative light or costing the NBA an expensive settlement if Sterling wins, wrote Michael McCann, founding director of the Sports and Entertainment Law Institute at the University of New Hampshire School of Law. Sterling's decision may come down to what he wants more: To help himself financially with a quick sale, or to hurt the league that's turned against him by refusing to disappear.
© Copyright IBTimes 2023. All rights reserved.