How European Leaders Are Battling Over Borders To Confront The EU Migrant And Refugee Crisis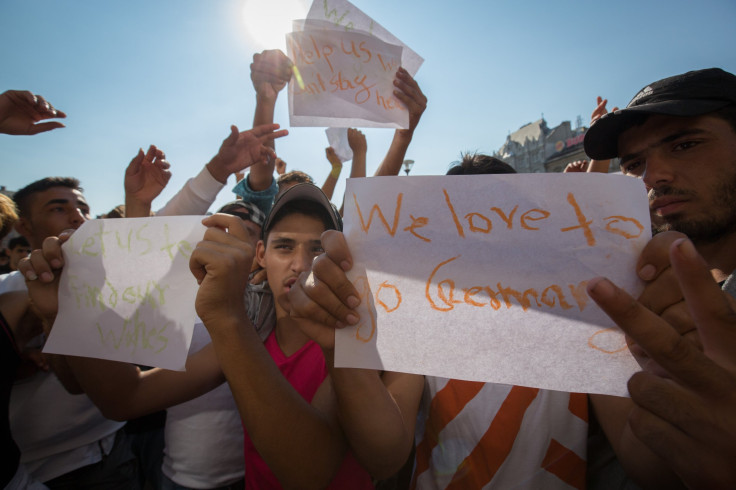 Pleas of "Go free!" were chanted Tuesday by migrants and refugees at the Keleti train station in Budapest as they waited in vain to board trains headed to Western Europe, according to reports. Hungarian authorities, who have already put up a razor-wire fence along their border with Serbia to deter further arrivals, shut down the major transit hub in their response to the migration crisis that is sweeping Europe, with approximately 340,000 migrants and refugees entering the European Union so far this year while fleeing conflict and poor economic conditions across the Middle East and Africa.
European leaders remain divided on how to deal with the steady stream of people, with Germany proposing a quota system to more evenly distribute the migrants and refugees that many Central and Eastern European states have already rejected. While the interior ministers of all EU states are scheduled to meet in Brussels Sept. 14 to discuss a unified response to an increasingly urgent situation, there are no signs of an agreement on the horizon.
"There is no single policy solution," said Elizabeth Collett, director of the Migration Policy Institute in Europe. "There is no one thing that leaders will have to do."
The current situation touches on issues of refugee and border policies and has created a foreign policy crisis for the 28-member EU, Collett said. German Chancellor Angela Merkel has called for a quota system with Germany expected to take in the brunt of the refugee arrivals this year with approximately 800,000. But Slovakia and the Czech Republic, which are willing to take on a portion of refugees, but not economic migrants, and are hoping Hungary and Poland will join them, have said they will reject any such proposal.
"We strongly reject any quotas," said Slovak Prime Minister Robert Fico Monday. "If a mechanism for automatic redistribution of migrants is adopted, then we will wake up one day and have 100,000 people from the Arab world, and that is a problem I would not like Slovakia to have."
In remarks during her summer press conference, Merkel warned that if a fair allocation of refugees is not established, then the Schengen open border system, which has helped Central and Eastern European states grow economically by allowing for the flow of goods across borders, could end up on the table. Collett emphasized that Merkel's remarks could be read in a broader context as an ultimatum of sorts: If states aren't willing to play ball on the migrant issue, they could face challenges on other vital matters, such as ones tied to economic development in the EU.
"It's basically her saying we are taking leadership on this," Collett said. "Germany can manage but can't do it alone."
European leaders have continued to argue and exchange acrimonious barbs over how individual countries have decided to the handle the influx of refugees. Hungary's hardline stance caused Austrian Chancellor Werner Faymann to lash out at his neighbor Monday. "That they are simply getting on board in Budapest and they make sure they will travel to the neighboring country – what sort of politics is that?" On Tuesday, Hungary stopped train transit in Budapest. It is unclear how long this stoppage will remain in place and how it will affect Hungarians who need to travel by train.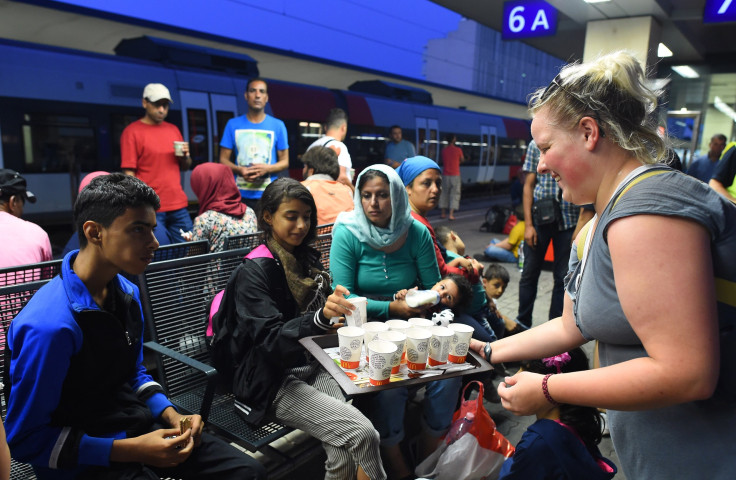 The mixed flow of refugees fleeing war-torn countries, including Syria, and economic migrants from the Balkan states searching for jobs and a more prosperous life has complicated any potential answer. "It makes it very difficult to come up with a simple policy solution that everyone can agree to," said Madeleine Sumption, director of the Migration Observatory at the University of Oxford in England.
The EU has faced border debates in the past with a lack of coordinated policy regarding the flow of fighters recruited by terrorists like the Islamic State group. The fight against terrorism lies with individual states, and even after the terrorist attacks in Paris in January 2015, full implementation of the EU's priorities are still a work in progress. The recent Ebola scare is another example of the EU's difficulty in crafting a unified border policy. At the outbreak of the epidemic, leaders could not come to an agreement over screening policies in airports. With the current migrant crisis not showing any signs of spreading beyond the territory of the EU, Sumption said the worst-case scenario would be a continuation of the current status quo with states like Germany shouldering more of the burden.
The diversity of labor conditions across Europe will make it harder to come to any common solution, Sumption said. While the U.K. has created low-wage jobs making it easier for the labor market to respond, it will be difficult in Germany and Sweden for unskilled refugees and migrants to find work, raising concerns of states having to support those they accept.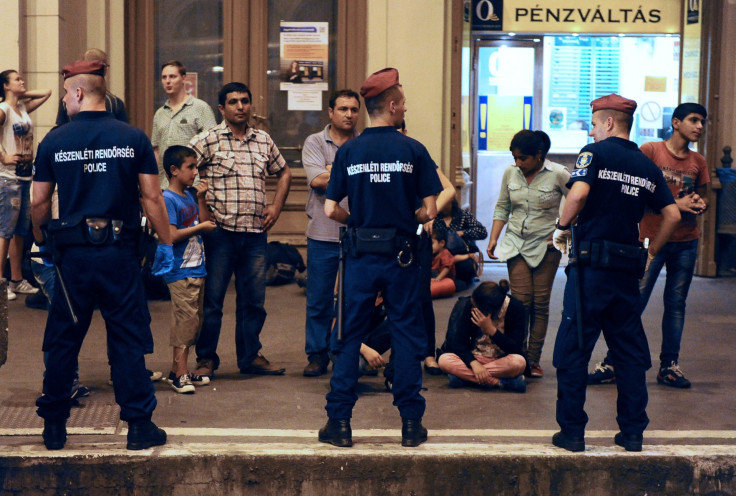 Italy has proposed external processing of migrants and refugees outside of the borders of the EU. Ideas of issuing humanitarian visas outside of the EU have also been floated. But these proposals are controversial, Sumption said, would be complex to implement and have no consensus backing from policymakers. Holding facilities outside of the EU also raise troubling issues about the conditions people would be kept in and could be seen as a way for countries to "wiggle out of responsibility toward refugees," Sumption said.
Possible policy proposals are coming from Western European states but the former Communist states of Central Europe have remained silent thus far, Collett, of the Migration Policy Institute in Europe, noted. "These pressure are not going to go away, you have to proactively think about it," she said.
For Sumption, the major question underlying any possible policy solution and end to the crisis remains: "How long will it take to resolve the underlying problem in the countries people are fleeing?" she asked.
FOR FREE to continue reading
✔️ Unlock the full content of International Business Times UK for free
offer available for a limited time only
✔️ Easily manage your Newsletters subscriptions and save your favourite articles
✔️ No payment method required
Already have an account?
Log in
© Copyright IBTimes 2023. All rights reserved.