How To Help Mexico Earthquake Victims: Where To Donate To Charity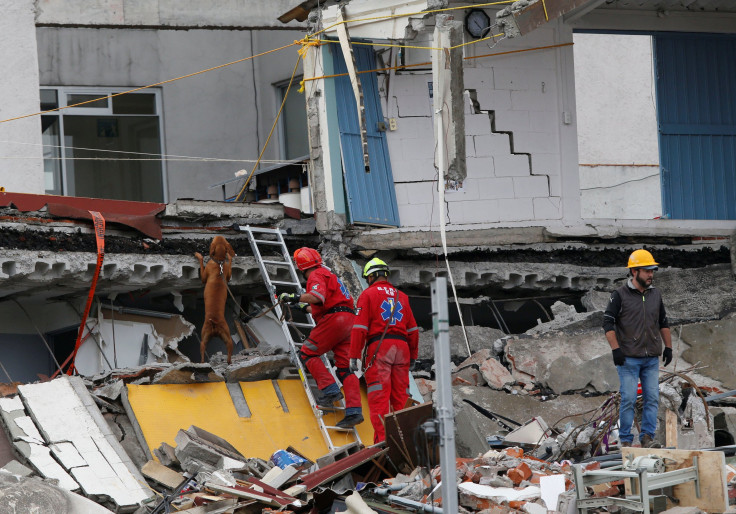 The search for survivors of central Mexico's 7.1 magnitude earthquake continued Thursday afternoon as rescue workers sifted through rubble in Mexico City and Puebla. The Tuesday quake was the country's deadliest in 32 years, killing at least 237 people so far and injuring another 1,900.
The easiest way for people around the world to help those affected by the disaster is to donate to the Mexican Red Cross, officials said. A financial contribution can be made at https://cruzrojadonaciones.org/. The website appears in Spanish, but simple instructions require merely a name and donation, making it easy for anyone to navigate.
A number of other charities are accepting donations to help those in Mexico as well: Oxfam Mexico, International Community Foundation and Global Giving are all involved in relief efforts and accept donations through their respective websites. Experts suggest using the website Charity Navigator and doing additional research before making a donation in order to prevent people taking advantage of others in a time of international need.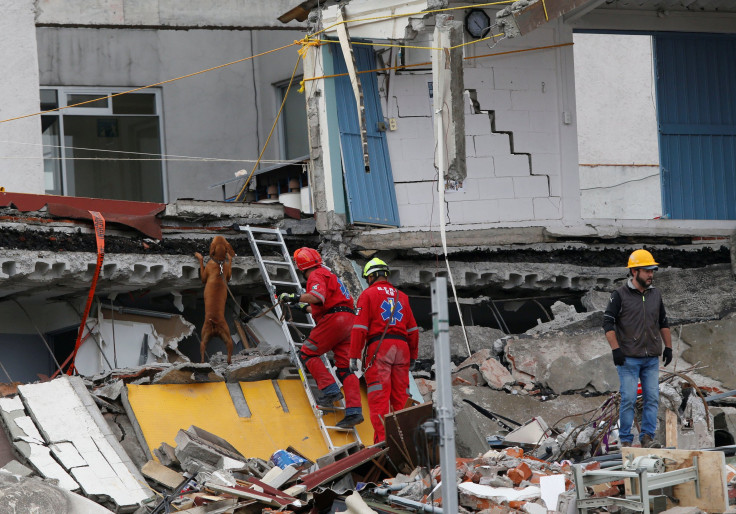 Mexico saw an outpouring of support and volunteering following the earthquake as first responders and local citizens worked to do whatever they could to help those in need.
"Faced with the force of nature, we are all vulnerable and that is why we all unite when it comes to saving a life or helping a victim," said President Enrique Pena Nieto. "If anything distinguishes Mexicans, it is our generosity and fraternity."
At least 50 people have been pulled alive from the rubble since the earthquake struck at 1:14 p.m. Tuesday. An estimated 52 buildings collapsed in Mexico City as a result of the earthquake, with more in the surrounding region.
There have been reports of at least one young girl and possibly others still alive beneath the debris of a collapsed school where 21 other children were killed. Some 15 hours after rescuers started digging, they were still looking for the girl, Reuters reported Thursday.
"There's a girl alive in there, we're pretty sure of that, but we still don't know how to get to her," Admiral Jose Luis Vergara told broadcaster Televisa. "The hours that have passed complicate the chances of finding alive or in good health the person who might be trapped."
© Copyright IBTimes 2023. All rights reserved.
FOLLOW MORE IBT NEWS ON THE BELOW CHANNELS