How High Will it Go? Cyprus Bailout Grows by ?500 Million Overnight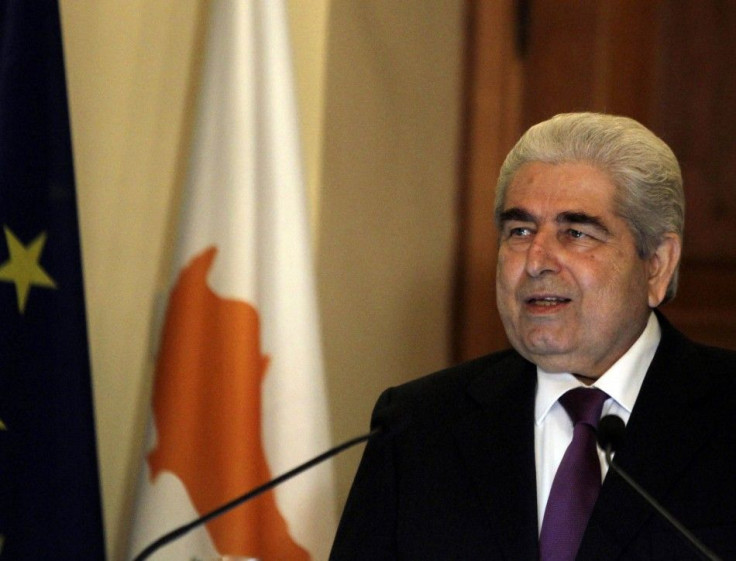 Debt-ridden Cyprus needs another €500 million ($623 million) in emergency bailout money to support the country's biggest bank, it emerged on Wednesday.
The Bank of Cyprus bailout raises the island's original €1.8 billion ($2.2 billion) request -- agreed upon on Monday to support the country's second largest lender Cyprus Popular Bank -- to €2.3 billion ($2.9 billion).
The figure represents a sizeable chunk of the nation's €17.3 billion economy -- the bailout request was largely prompted by Cyprus' significant exposure to Greece.
The purpose of the required assistance is to contain the risks to the Cypriot economy, notably those arising from the negative spill over effects through its financial sector, due to its large exposure in the Greek economy, the Nicosia government said in a statement.
The tiny island state, with a population of just over 1 million, followed Portugal, Spain, Ireland and Greece to become the fifth euro zone nation to ask for lifesaving funds to stay afloat.
Indeed, Cyprus' banks have been badly affected by a write-down in Greek sovereign bonds. Fitch Ratings, which recently downgraded Cyprus bonds to junk, warned that the total amount needed to recapitalize Cypriot banks could potentially reach 4 billion euros.
On Monday, Spain formally submitted its request for up to 100 billion euros of funds to bail out its banks.
Investors are now increasingly concerned that European leaders - due to meet this week for the 20th time since the currency zone's debt crisis hit Greece in 2010 - would fail to come up with radical measures to back up the weaker countries.
Moreover, with more than more than one-quarter of the 17 euro zone members now in the bloc's emergency ward, all eyes are now on Italy's soaring funding costs and the prospect that it could be next.
Elsewhere, Greece's bid to ease its debt burden suffered yet another setback this week with Finance Minister Vassilis Rapanos resigning for health reasons.
Prime Minister Antonis Samaras, who has also been hospitalized for eye surgery, is not expected to attend Thursday's EU Summit.
Meanwhile, Spain couldn't escape the spotlight with government bonds recording losses across the curve after what appeared to be significant signs of improvement late last week.
Spanish debt yields of a 10-year maturity bounced off lasts weeks close of 6.25 percent to around 6.6 percent over the course of the session with investors flocking to the safety of German bunds.
Spain has now formerly requested financial aid in order to recapitalize its struggling banking sector with a capacity of up to €100-billion able to be borrowed on a conditional basis.
© Copyright IBTimes 2023. All rights reserved.