How Lionel Messi Was Discovered
KEY POINTS
A former Barcelona player and executive revealed how the club first discovered Lionel Messi
Messi's father almost took him to Real Madrid after sensing Barcelona was hesitant to sign his son
Messi's first contract was written on a paper napkin
A former Barcelona player revealed how the club discovered the special talent of a young Lionel Messi.
Nearly 20 years ago, former Barcelona player Carles Rexach made a decision that would later help shape modern soccer. Rexach was already a Barcelona executive when he met 13-year old boy during a trial with the club. That boy was Messi.
Messi arrived at Barca in September 2000 and blew people away with what he could do with the ball. Dazzled by the young Messi's unique abilities, Rexach saw a bright future ahead and decided that he wouldn't want to let Messi slip away. What happened next would become an epic moment in the history of soccer.
The Barcelona veteran himself told The Guardian it took only a matter of minutes to know he'd seen someone special.
However, he also revealed that other club executives skeptical about Messi's height. After sensing that Barca wasn't all in for his son, Messi's own father, Jorge threatened to take him elsewhere. And at the time, Real Madrid was among those interested.
It was at this point that Rexach decided to take matters into his own hands. He opted to write out a contract for Messi "on a napkin" signed by all three other members of the Barcelona management present at the time, ESPN reported.
"His father felt that things were not all too clear and told me they would leave. It was then I decided [to sign him] on the fly," Rexach said.
"Once in Barcelona, I decided to sign him on a paper napkin that a waiter gave me because I couldn't let him get away," Rexach revealed.
Horacio Gaggioli, an agent involved in Messi's transfer to Barcelona who was present at the meeting, still has the napkin, which is now lovingly displayed in a frame. And just recently, Iconic Football Photos posted an actual photo of Messi's first contract written on the same paper napkin Rexach used nearly 20 years ago.
Below is what was written on Messi's contract:
"In Barcelona, on December 14, 2000 and in the presence of Messrs. Minguella and Horacio, Carlos Rexach, Technical Secretary of F.C.B. is committed under his responsibility and despite some opinions against signing the player Lionel Messi as long as we maintain the agreed amounts."
Looking back, Rexach couldn't be more overwhelmed with what he has done. He became part of history by introducing one of the greatest athletes of all time to the world.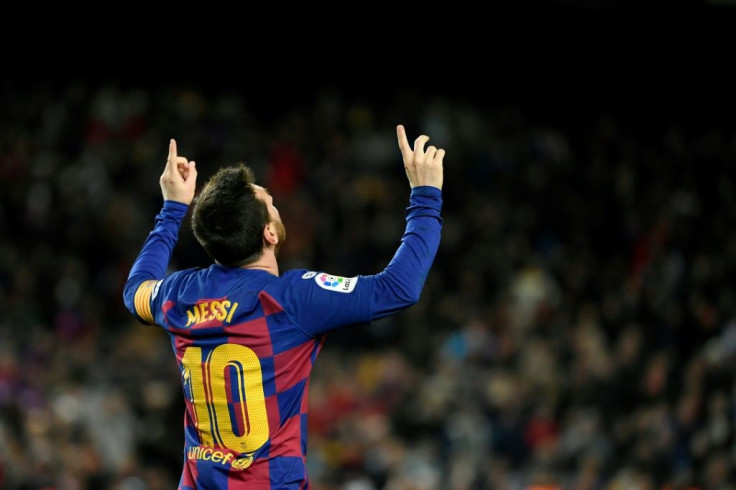 © Copyright IBTimes 2023. All rights reserved.