How To Look Like Ivanka Trump: Chinese Cosmetic Company Can Help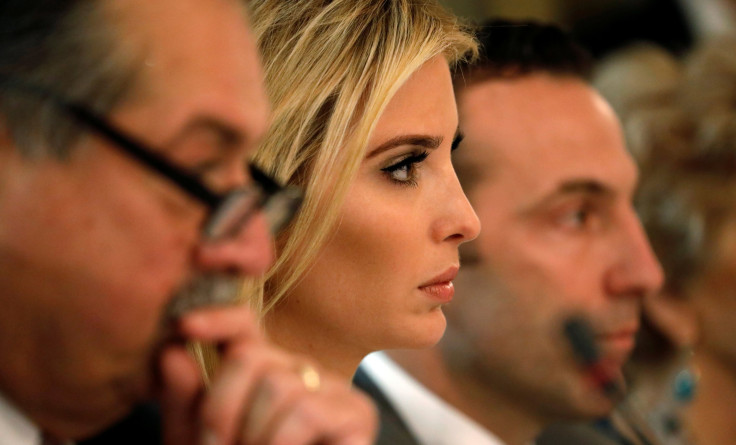 Ivanka Trump may have her critics, but many women admire the first daughter's looks – apparently to the point that they would go under the knife to resemble her.
A cosmetic surgery company in China recently trademarked Trump's name to attract women who might want to undergo surgery to look like the first daughter, the Washington Post reported March 8. The company registered the name Foshan Yiwanka Medical Management to bring the name closer to sounding like "Ivanka."
The company offers standard procedures like breast augmentation and facial surgeries for eyes and nose, but the appeal lies in patients wanting to resemble celebrities and stars from the U.S. Trump could be a homerun marketing vehicle for the company because of her desirable features, People Magazine reported Tuesday.
Read: How Well Do Melania and Ivanka Trump Get Along?
"The Chinese culture embraces plastic surgery as much as any," Dr. Marc Mani, a plastic surgeon based in Beverly Hills who has operated in China, told People. "I've had Chinese patients come to me asking to look like celebrities. Ivanka Trump's face in particular appeals to the Chinese aesthetic because it's close to their ideal – large eyes; a heart-shaped face with a small, feminine chin and cheekbones that are high but not overly defined; and a nose that is small but with a stronger bridge as opposed to flat."
Indeed, Trump holds a particular fascination for China. The Washington Post piece revealed that 258 trademark applications admitted between Nov. 10 and the end of 2016, which covered a variety of "Ivanka," "Ivanka Trump" names in addition to other characters that would make the names sound similar to the former model and businesswoman's name. The trademark applications included products that ranged from diet pills to wrinkle creams.
Of course, the appeal in resembling Trump physically does not only occur in China. Women in the U.S. have undergone reconstructive surgery to resemble her, as well. Tiffany Taylor, a mother in Texas, underwent multiple surgeries so that she could resemble Trump. In an interview with ABC News last November, Taylor said that she spent about $60,000 on the surgeries in total.
© Copyright IBTimes 2023. All rights reserved.