How A Mississippi Lab Taught Us Everything We Know About Marijuana, For Better Or Worse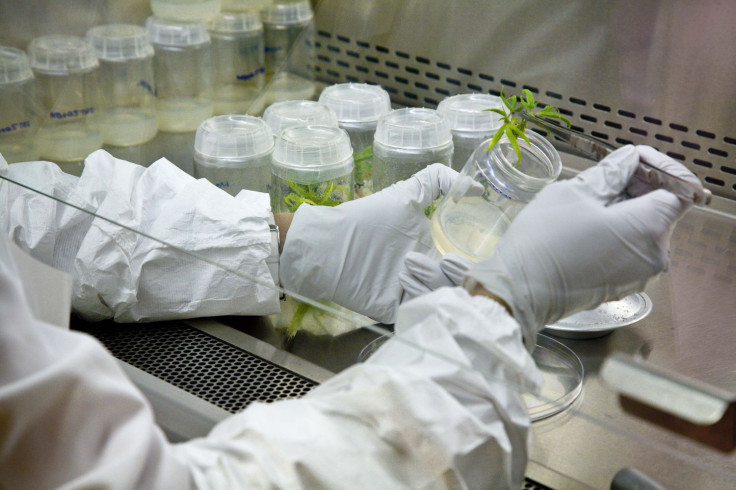 OXFORD, Mississippi -- Spend enough time in or around this city and you're sure to hear a story of a drunken friend of a friend who dared to scale the fence at the federal government's marijuana farm at the University of Mississippi. Mahmoud ElSohly, a pharmacologist who has run the project here for the past 35 years, chalks up those tales to frat house mythologizing.
"That's all just fiction," ElSohly says plainly in a heavy Egyptian accent during a phone interview as he wrestles his bag into an overhead compartment on a trip back to Mississippi from the West Coast. "I think the last time this happened was 20 years ago, and it wasn't really that much. Since then, we had the cameras in the field and motion detectors. Of course, we've always had guards, and we're adding electronic security."
The truth of the matter is there are few people, in Mississippi or anywhere, who fully understand what ElSohly's lab does, much less the monumental role it has played in shaping America's drug policy and much of what we think we've known about marijuana for the past five decades.
Located on 12 acres in the rolling hills of northeast Mississippi, the lab does not bring to mind the opening scene of the stoner buddy flick "Pineapple Express," which depicts a top-secret government research facility housed in a bunker deep underneath the Western desert. Rather, it's a pretty unremarkable structure housed on Ole Miss' otherwise remarkably beautiful campus of manicured landscaping and equally manicured coeds.
Officially, the Marijuana Research Project -- or, simply, the M-Project -- is located at the Coy Waller Laboratory Complex and is part of the university's School of Pharmacy and the National Center for Natural Products Research, which studies the medicinal benefits of various plant species.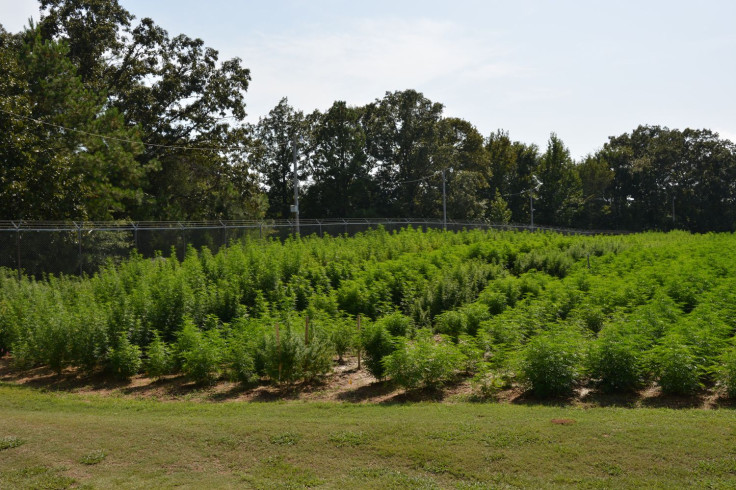 The National Institute on Drug Abuse, a branch of the National Institutes of Health, administers the program and in late March granted Ole Miss a $68.7 million contract renewal, effectively upholding the university's distinction as America's legal weed supplier.
In doing so, the government ended speculation that the feds might expand the program or move it elsewhere. As more and more states and cities move toward legalization or decriminalization of marijuana, interest in the Mississippi lab and the research conducted there has also grown, as has resentment at what critics decry as Mississippi's monopoly on growing legal pot.
Specifically, scientists have become increasingly disgruntled about having to jump through countless regulatory hoops to procure Mississippi marijuana for their research. And because the federal government – namely the U.S. Drug Enforcement Agency – still classifies marijuana as a Schedule I narcotic, along with other powerful drugs like meth and heroin, the DEA also gets to sign off on research proposals. Critics of the process argue that because the DEA has a vested interest in keeping marijuana illegal, the agency gives preference to studies that are likely to highlight marijuana's harmful effects.
But ElSohly takes exception to claims that his lab has cornered the market and that the government has stacked the deck in favor of anti-cannabis science.
"By definition, they send it to whoever needs it," he says, "and it has to go through a very rigorous process of selection, reviewing the proposals, and public-health service review if it's clinical trial."
Regardless of how it came to be, it's clear that most of what we know about marijuana can be linked to Mississippi and the M-Project.
In 1968, four years after Oxford erupted into a bloody riot over the admission of Ole Miss' first African-American matriculant, James Meredith, and at the height of the turbulent, dope-loving 1960s, the National Institute on Mental Health awarded contracts to Mississippi and several other states to start growing cannabis.
Their mission was to beef up the nation's supply of high-quality marijuana, because federal agents couldn't seize enough to meet demand from scientists, starting with marijuana confiscated in drug raids. Over time, the seeds from the illicit weed would sprout the nation's only legal crop of marijuana that would provide a reliable supply of high-quality cheeba.
Carlton Turner, who grew up in Alabama before studying pharmacology at the University of Southern Mississippi, became the first director of what was then called the Research Institute of Pharmaceutical Sciences, or RIPS. Turner was very interested in marijuana use by kids. In one study Turner conducted, he concluded that the younger people are when they first use THC, the greater the long-term effects on the body.
In 1980, when Ronald Reagan won the White House, Turner joined the administration as the president's top advisor on drug abuse. His understudy, ElSohly, took over running the Ole Miss project. In Washington, Turner helped shaped the Reagan Administration's anti-drug agenda, including first lady Nancy Reagan's famous "Just Say No" campaign, which cast marijuana as a gateway to harder street drugs.
Reagan's Anti-Drug Abuse Act of 1986 instituted mandatory sentences for drug-related crimes and stiffened federal penalties for marijuana possession and selling, basing the penalties on the amount of the drug involved. Later, the law was made even tougher with the addition of the "three strikes" policy, requiring life sentences for three-time offenders.
"If you don't want to talk about alcohol and marijuana, you don't have any credibility, because no young person starts with cocaine," Turner said during a trip to Chicago in 1985 to promote drug awareness. "They start with marijuana, alcohol or pills and go up. Our single best indicator of who's using cocaine is who has used marijuana over 100 times."
At times, ElSohly and the M-Project have even indirectly provided fodder for pop culture. Remember Seinfeld's "Shower Head" episode from 1996 where Elaine eats a poppy seed muffin and opium shows up in her drug test? Six years earlier, ElSohly published a study in the Journal of Analytical Toxicology that affirmed previous studies showing "ingestion of poppy seed containing products can result in a positive urinalysis test for opiates."
Much of ElSohly's research focuses on the potency of marijuana, which he says is getting stronger. A study he conducted in 2014 found that the amount of THC in marijuana has increased over the past few decades, from an average of about 4 percent for marijuana and 7.5 percent for sinsemilla (highly potent marijuana) in the early 1990s to almost 10 percent for marijuana and 16 percent for sinsemilla in 2013.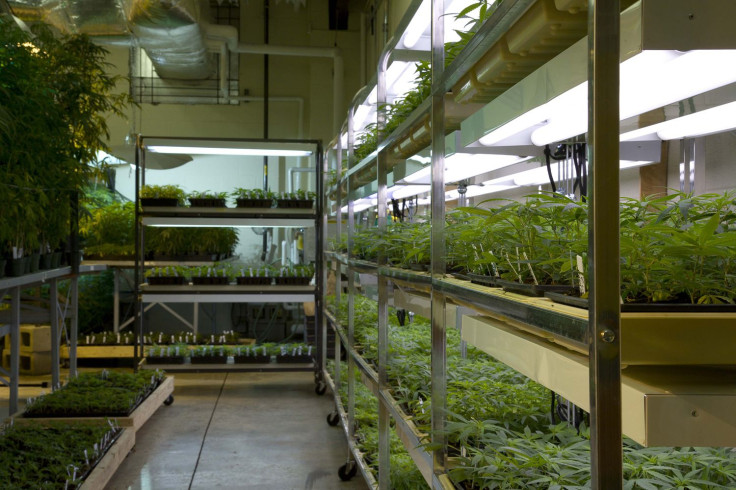 To that end, ElSohly's findings about the strength of weed are often used in NIDA's literature discouraging marijuana use, especially among kids. The "frequently asked questions" on NIDA's teen website states that THC, the active ingredient in marijuana, affects the brain's frontal cortex, which can lead to bad choices, such as having risky sex, which in turn can lead to sexually transmitted diseases like HIV and AIDS.
Another NIDA factoid says that an estimated 1 in 6 people who start using dope as teens, and 25 percent to 50 percent of those who use it every day, become addicted to marijuana. Plus, cannabis use can make you irritable, sleepless and anxious. And a recent study of 13- to 38-year-olds found that those who used marijuana a lot in their teens had up to an 8 point drop in IQ, even if they stopped smoking when they became adults.
These statistics are the result of studies conducted by NIDA and the National Academy of Sciences and presented in publications like the Journal of Addiction Medicine and the journals Brain and Neuropsychopharmacology, all supplied with Mississippi marijuana.
Opposed to smoking marijuana, even for therapeutic purposes, ElSohly has also studied the effects of THC that is administered orally and rectally. He's even developed a THC suppository.
Talking to the L.A. Times in early 2014, ElSohly said the liberalization of marijuana laws scares him: "To have marijuana available just like that? I feel sorry for Colorado and Washington state. In a few years, you are really going to see the impact of the liberal laws they have there."
But the liberalization of marijuana laws is certainly fostering a culture where marijuana is becoming less and less scary to the average Joe. With Colorado and Washington shattering expectations for tax collection on pot-related businesses, even states like "deep red" Mississippi are looking to cash in, which in turn boosts demand for the kind of research that is now possible only through the M-Project.
Jeremy Buffard, a Mississippi native and entrepreneur who started a medical-marijuana trade school in Tampa, Florida, recently returned to his home state to lend a hand to a statewide ballot initiative to legalize marijuana, tax it and grant clemency to people convicted of marijuana crimes.
If passed, Initiative 48 would let individuals grow up to nine plants for personal use. Those interested in growing between 10 and 500 plants would need to get a license and pay $25 to the county. By contrast, under its renewed NIDA contract, the M-Project plans to have approximately 30,000 plants.
In Mississippi, the last state to repeal Prohibition laws against alcohol consumption, incremental progress is progress nonetheless. Buffard said he plans to schedule a meeting with ElSohly in the coming months to get a better feel for the cannabis landscape in Mississippi, and in the research community.
"We have this whole state of closeted marijuana reformers," Buffard says, "and we all just need to come out of the closet."
© Copyright IBTimes 2023. All rights reserved.
FOLLOW MORE IBT NEWS ON THE BELOW CHANNELS