How Much Did Previous Fannie and Freddie CEOs Make?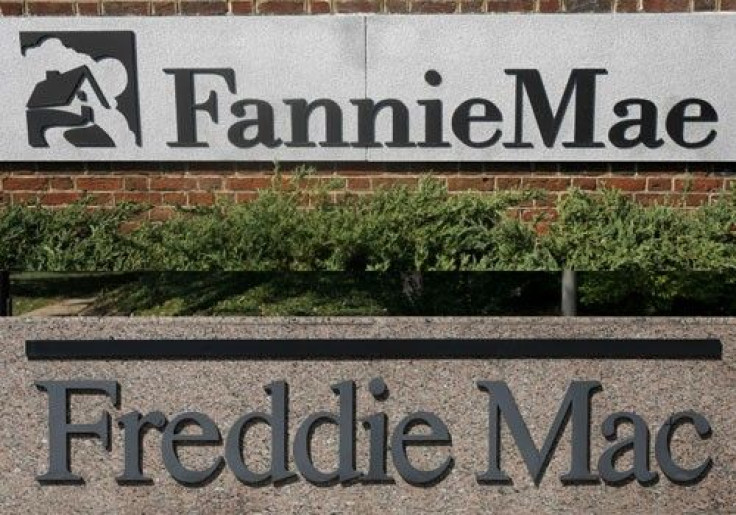 Lawmakers, enraged by the lucrative pay level at Fannie Mae and Freddie Mac, moved Tuesday to slash pay for the companies' employees and suspend bonuses for their top executives. Fannie Mae CEO Michael William and Freddie Mac CEO Charles E. Haldeman Jr. argued Wednesday before a Congressional committee saying pay cuts would harm taxpayers in the long run.
According to a report produced by the House Oversight and Government Reform committee, in 2010, Haldeman received a base salary of $900,000, and took home an additional $2.3 million in bonus pay. He stands to make as much as $6 million in 2011.
Meanwhile, Williams, took home $900,000 in base pay in 2010, along with an additional $2.37 million in performance bonuses. He also may take home as much as $6 million in 2011.
The report also provided a list of compensation packages given to previous Fannie Mae and Freddie Mac CEOs during the past a decade or so. Here is the rundown:
James Johnson (Fannie Mae CEO, 1991-98) earned roughly $100 million in pay over his time at the company.
Franklin Raines (Fannie Mae CEO, 1999-05) earned more than $90 million from 1998 to 2003. Furthermore, the Office of Federal Housing Enterprise Oversight (OFHEO) revealed in 2006 that some Fannie senior executives (including Raines and Johnson) manipulated accounting to bolster their pay from 1998 to 2004.
Daniel Mudd (Fannie Mae CEO, 2005-08) earned $12.2 million in base pay and bonuses while heading Fannie.
Leland C. Brendsel (Freddie Mac CEO 1987-03) took home more than $28.4 million from 1993 to 2003.
Richard Syron (Freddie Mac CEO, 2003-08) earned more than $38 million in compensation while he was CEO. Syron collected $19.8 million of this pay in 2007 alone, the year before the enterprise went into conservatorship.
© Copyright IBTimes 2023. All rights reserved.