How Much Do Track Stars Make? Why Your Favorite Olympian Probably Earns Less Than $15K A Year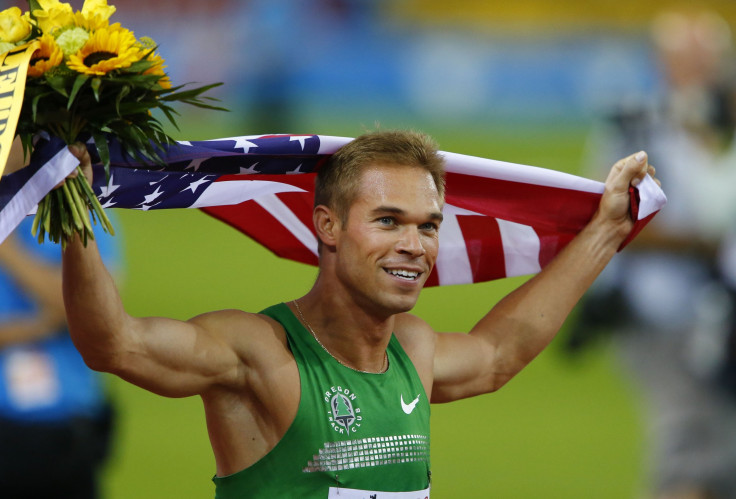 Nick Symmonds has lived the dream of countless young athletes. The middle-distance runner is a two-time Olympian, with a silver medal in the 800-meter race at the World Championships.
But by the most obvious measurement — pay — he made the wrong the career choice. Symmonds, 32, and on self-described "borrowed time" by track standards, is pretty certain he could have made more money with his college degree in biochemistry.
"I've spent 10 years in the sport and have very little to show for it," Symmonds told International Business Times in a phone interview ahead of the 2016 Olympic Trials this week in Eugene, Oregon, which determines who will represent the U.S in track and field events at the August 5-21 Rio de Janeiro Olympics.
At the Summer Games every four years, track and field competitors are thrown into the spotlight in one of the most popular disciplines in the global event watched by billions of people. But, barring a handful of notable exceptions, these star athletes don't live the glitzy millionaire lifestyle some might imagine. Pay is low, endorsements are limited and sponsorship rules set out by governing bodies are described by critics as extremely restrictive. A life of difficult training and monkish dedication for track athletes often comes with very few financial rewards, even for some of the best runners in the world.
"I know Olympic medalists who live below the poverty line," Symmonds said.
About half of all U.S. athletes ranked in the top 10 in their event — the best of the best — made less than $15,000 annually from the sport, the Track and Field Athletes Association, a non-profit organization aimed at supporting professional runners with more than a dozen highly ranked members, found in 2012. That figure included all sources of income, including sponsorship, grants and prize money.
Competitors in some of the more marketable events, like sprinting or marathons, can certainly pull in more. At the top of the list is Jamaican sprinter Usain Bolt, a popular pitchman for brands like Gatorade, who earned an estimated $32.5 million last year, with Forbes ranking him as the 32nd highest paid athlete. Meanwhile, Canadian sprinter Andre De Grasse made headlines last year for signing a deal with Puma reportedly worth more than $2 million per year. But for many athletes, and especially those outside the biggest events, making a living often comes down to combining a mix of income streams.
"Because all but the most elite are largely out of sight, out of mind in the U.S., stars need to make a living through other international meets, training and coaching, and even traditional jobs that provide them a measure of latitude to train," David Carter, executive director of the University of Southern California's Marshall Sports Business Institute and a longtime sports business consultant, said in an email to IBT.
It takes incredible dedication to make it to the Olympics. Runners often put in some 15-18 hours a week in running time alone. That doesn't include the necessary hours of weight-lifting, yoga, stretching or daily drills. For some top athletes, this kind of intense training is their only job. But many U.S. track and field Olympians have held side-jobs in everything from accounting, construction, website design and acting. Boris Berian, who qualified Monday in the 800-meter race for the 2016 Rio games, recently went from working at McDonald's during the day and training at night, to sparring over endorsement deals.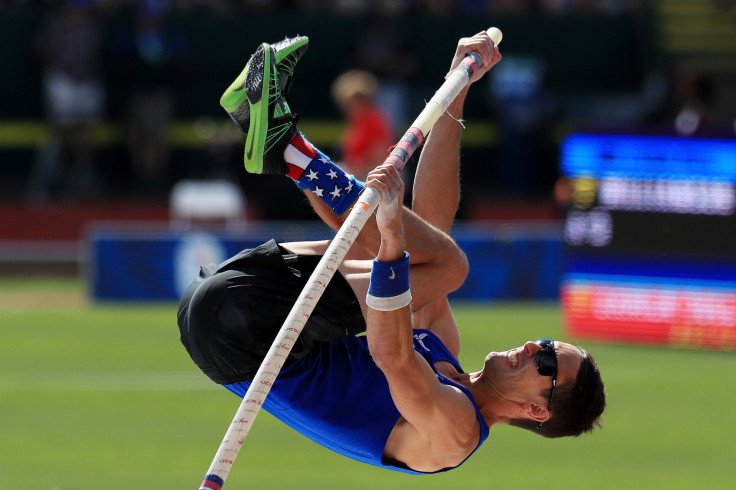 Some changes have been made to get more money in the hands of the athletes. New rules approved last year from USA Track & Field, the sport's national governing body, set aside $10,000 for any athlete that makes a World Championship or Olympic roster. It also outlined new incentives and tiered pay for top-performing athletes, which could pay gold-medal-winning athletes as much as $100,000. That's certainly a living many Americans would gladly take, but medal winners represent only a handful of athletes amid countless professionals. It looks even more paltry when compared against the more than $500,000 minimum salary for an athlete in the NBA.
There are also endorsement restrictions placed on runners representing the United States in events like the Olympics. Nike sponsors the team, so everything outside of watches, shoes and glasses have to be made by the giant Oregon company.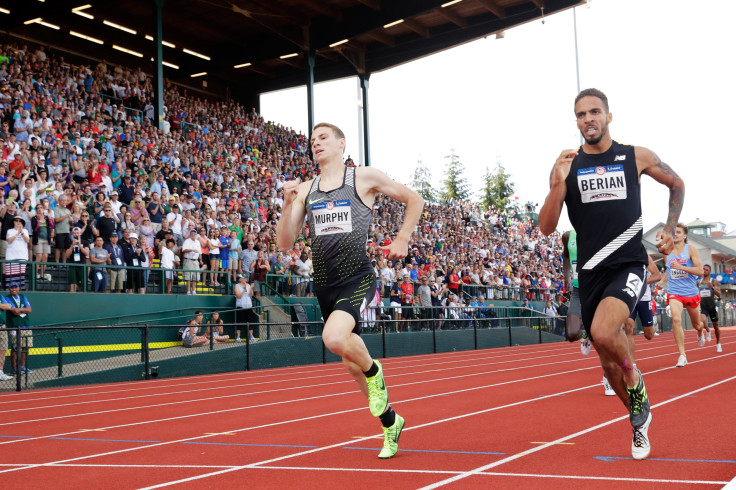 Symmonds has regularly made headlines for battling with USA Track & Field and the International Olympic Committee to expand sponsorship opportunities. Most recently he's fought for the right to wear temporary tattoos advertising his company Run Gum, a chewing gum aimed at giving athletes energy and nutrients. He also refused to sign a waiver in 2015 that seemingly said he had to wear Nike off the track at the World Championships. Symmonds was subsequently left off the team.
A study by sports economist Andrew Zimbalist that year found that track athletes on Team USA really see about 8 percent of all USA Track & Field revenue. Symmonds wants to see a 50-50 split, which would match many U.S. pro sports leagues. It's not an insignificant demand, especially considering Nike and USA Track & Field signed a deal in 2014 reportedly worth more than $20 million per year.
The top few might be very rich, Symmonds said, but "the rest of us, we're working our ass off trying to get what we can."
© Copyright IBTimes 2023. All rights reserved.