How Much Have The Rio Olympics Cost Brazil? Budget Of The Games Explained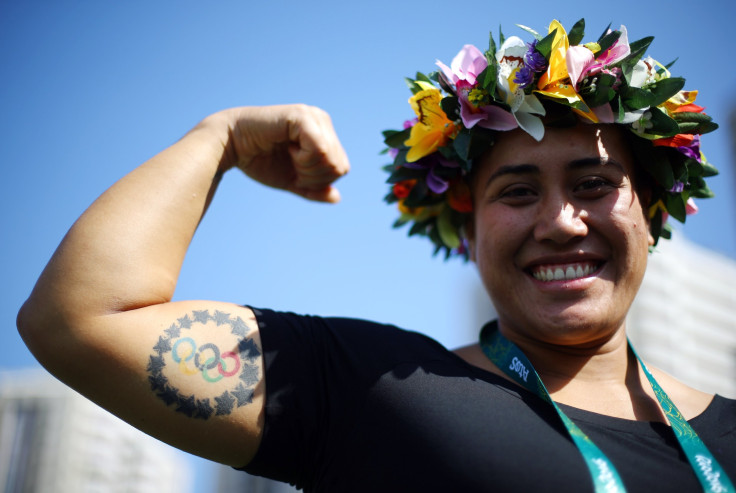 Hosting the Olympic Games is a monumental task that requires heavy lifting and a large budget that usually grows beyond what was originally estimated. The Olympic Games that officially kick off in Rio de Janeiro Friday are no exception and come at a moment of tough economic conditions in Brazil.
The sports-related costs of the games in Rio are likely to end up being approximately $4.6 billion, a recent study conducted at the Saïd Business School at the University of Oxford found. That means the games will end up being approximately 51 percent over budget. The overall cost of the games including all Olympic-related projects has been estimated at $12 billion for which the state of Rio is responsible for a quarter, Reuters reported.
Subway construction, temporary power at venues and seating have all raised the costs of this year's games. Approximately 70 percent of the cost of the games have come from the private sector, policy analysis firm IHS noted. The local organizing committee is running a deficit between $121 million to $151 million, Reuters reported in July.
Both the most recent summer games and winter games have been the most expensive on record. The summer games in London came with a $15 billion price tag and the winter games in Sochi topped off at $21.9 billion. No Olympic Games have come in under budget since 1960 according to the study.
"At 156 percent in real terms, the Olympics have the highest average cost overrun of any type of mega-project," the study found. "For a city and nation to decide to stage the Olympic Games is to decide to take on one of the most costly and financially most risky type of mega-project that exists, something that many cities and nations have learned to their peril."
When Brazil was announced as the host of the first ever games in South America in 2009, the country's economy was booming. Now the games are coming amid the worst economic recession Brazil in the last 80 years.
The road to the Olympics have been bumpy for Rio with headlines announcing infrastructure delays, problems at the Olympic village and health worries due to the Zika virus. In June Rio's governor declared a state of financial emergency asking for federal support to keep basic services running.
A July opinion poll found that 63 percent of Brazilians already think that hosting the Olympics will cause more harm than good for Brazil.
© Copyright IBTimes 2023. All rights reserved.