How Much Would Elizabeth Warren's Ultra-Millionaire Tax Really Cost Jeff Bezos, Elon Musk, Bill Gates?
An Ultra-Millionaire Tax Act could mean big tax payments for some of the wealthiest entrepreneurs in the U.S.
The act — which was proposed by Sens. Elizabeth Warren, D-Mass., Bernie Sanders, I-Vt., and some members of Congress — would hand down a 3% tax on Americans with a net worth over $1 billion, and 2% on those with a net worth from $50 million to $1 billion.
According to Warren, the Ultra-Millionaire Tax Act would bring in at least $3 trillion in revenue over 10 years without having to raise taxes for 99.95% of Americans that have a net worth below $50 million.
But for the richest, it means a heavy-laden tax burden that could end up costing them billions every year.
Amazon founder Jeff Bezos, the richest person in the world, would have owed $5.7 billion in taxes for 2020, while Bill Gates would pay $3.6 billion, according to calculations from the Institute for Policy Studies and Americans for Tax Fairness (via CNBC). Bezos has a net worth of $182 billion, and Gates has a net worth of $136 billion, according to the Bloomberg Billionaires Index.
Facebook's Mark Zuckerberg would also take a hit by the tax, costing him $3 billion in 2020, and the Tesla CEO Elon Musk, the second richest person in the world, would owe $4.6 billion, the institute indicated. Zuckerberg has a net worth of $98.4 billion, and Musk has a net worth of $177 billion, according to the Bloomberg Billionaires Index.
"A wealth tax is popular among voters on both sides for good reason: because they understand the system is rigged to benefit the wealthy and large corporations. As Congress develops additional plans to help our economy, the wealth tax should be at the top of the list to help pay for these plans because of the huge amounts of revenue it would generate," Warren said in a statement.
Senators and House members point to the need for the tax act during the COVID pandemic.
"As working families struggle to put food on the table, keep the heat on, and pay the rent during this devastating economic crisis that has caused the poverty rate to jump by the largest amount in at least 60 years, the rich have only gotten richer and the wealth of billionaires has jumped by 40%," said Rep. Pramila Jayapal, D-Wash.
"The Ultra-Millionaire Tax Act will help level the playing field, narrow the racial wealth gap, ensure the wealthiest finally begin to pay their fair share, and invest trillions of dollars into our communities so we can make a real difference in the lives of people across America," she added.
Critics of the tax claim it is unconstitutional.
Warren maintains that the act would be beneficial, as the monies raised could pay for child care, education infrastructure and clean energy.
Warren championed the tax plan as part of her presidential run. She used the slogan "Two Cents," claiming that the tax is "only two cents on every dollar after $50 million."
To ensure compliance with the tax requirement, $100 billion would be provided to the IRS for stricter enforcement of the act with a 30% auditing fate for those that have a net worth of $50 million or more. Additional tools would be provided to the IRS for appraisal, and a 40% exit tax would be initiated for those that try to leave the country and revoke their citizenship to avoid the tax.
"The implementation part is really a lot easier than it looks," Warren said Tuesday on CNBC's "Squawk Box."
"We learned from some of the mistakes they made in Europe. This version of the wealth tax covers all of your property. It doesn't matter if it's held in stock or in real estate or in racehorses.
"Everything is covered, so there's no point in moving property around. Also, wherever you hold, it is covered, whether you hold it here in the U.S., whether you hold it in the Cayman Islands."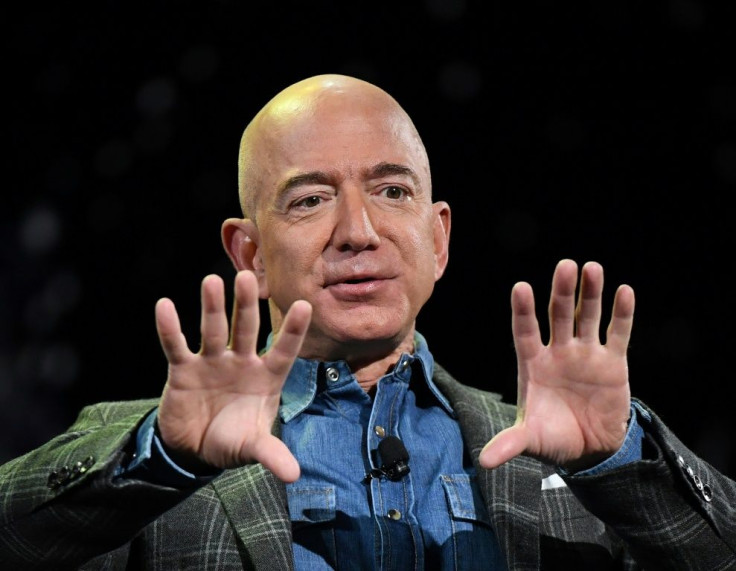 FOR FREE to continue reading
✔️ Unlock the full content of International Business Times UK for free
offer available for a limited time only
✔️ Easily manage your Newsletters subscriptions and save your favourite articles
✔️ No payment method required
Already have an account?
Log in
© Copyright IBTimes 2023. All rights reserved.