Pandemic Pandemonium: 9 In 10 Americans Fear COVID Is Out Of Control
Nearly nine in 10 Americans think that the coronavirus pandemic is not under control in the U.S., a new survey found. Despite this view, even fewer say they will get the COVID vaccine to protect themselves from the virus.
The findings come from a poll that was conducted by ABC News/Washington Post and indicates that 52% of Americans think the virus is "not at all" under control, up from 35% of respondents who were asked a similar question in October.
In particular, the survey showed that Democrats (seven in 10) say that the virus is not at all under control compared to 28% of Republicans and 55% of independent voters.
While the pandemic remains a concern, according to the respondents of the poll, fewer Americans are inclined to get inoculated with the COVID vaccine. The survey reveals that 63% of respondents would definitely or probably get the shot, with 3% saying they already have received it.
This is a decrease in the number of people that said they would get the vaccine in May at 71%, ABC News said.
Party lines also determine whether or not a person will get the COVID vaccine.
A total of 85% of Democrats and 80% of liberals said they would probably or definitely get vaccinated or have received the shot already, while less than half of Republicans (46%) and conservatives (48%) said they would get the COVID vaccine or have done so already, according to the survey.
Age is also a determining factor in whether a person said they will get inoculated. The poll suggested that 59% of seniors compared to just 27% of those aged 18 to 29 would "definitely" get the COVID vaccine.
The Centers for Disease Control and Prevention has been rolling out the Moderna and Pfizer-BioNTech COVID vaccine through a number of inoculation sites across the country. To date, it has administered over 12.2 million doses of the vaccine to 10.5 million people.
The U.S. has reported over 24.1 million positive cases of the coronavirus with 399,500 COVID-19 deaths, according to data from Johns Hopkins University.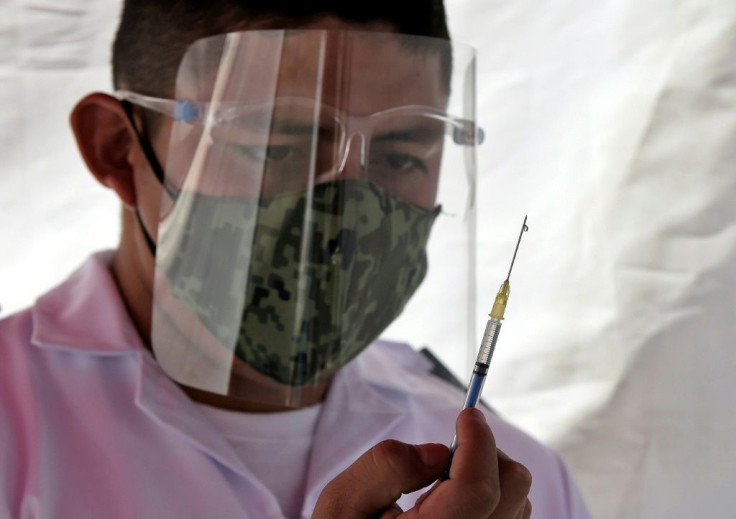 © Copyright IBTimes 2022. All rights reserved.
FOLLOW MORE IBT NEWS ON THE BELOW CHANNELS