How Regulation Affects iGaming Business Around The World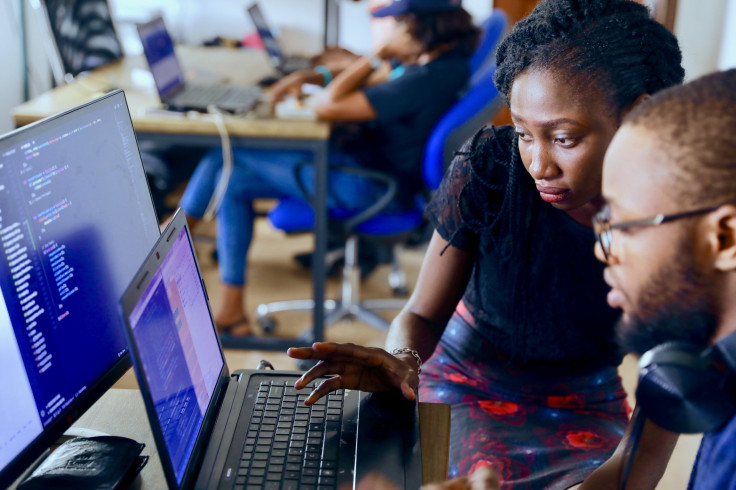 Regulation when it comes to iGaming is a must since many fraud platforms steal not only the players' money but also their sensitive data like personal info and banking info.
National regulations are known to reach and scope every country, and they focus on all forms of gambling such as sports betting, bingo, lotteries, casino games, etc.
Regulations also define taxes while taking into consideration the market preferences and development.
It's important to note that regulations focus not only on online casinos but also on land-based casinos.
You might wonder what national gambling regulations and jurisdictions actually define and structure when it comes to the iGaming industry. How do they change the iGaming business as a whole?
Well, gambling authorities define a number of things like licensing, rules of the games, financial protocols, marketing, business practices, etc. They also govern the technology behind each operator, like the quality of the code, RTP and RNG, the whole IT infrastructure, and more.
Authorities also go through topics related to the players like fairness, age limits, gambling security, access to gambling, and any restrictions and regulations.
If you wonder how jurisdictions and regulations define themselves, jurisdictions regulate the businesses, and regulations handle the laws in a sovereign state. You might find that some sovereign states have only regulations or only jurisdictions, or both.
Because of them, the iGaming market could experience dramatic changes depending on what is decided by the aforementioned authority bodies.
Down below, we will take a look at some regulations that could turn iGaming around in recent times.
New German gambling regulation (July 2021)
From the 1st of July 2021, the new gambling regulation called ISTG 2021, or Interstate Treaty on Gambling, will be effective in Germany. The regulations will include new licensing rules for virtual slot machines (simulations of terrestrial machines), online poker, and sports betting when it comes to German casinos like Wildz. It will also include new rules for ads and a new tax regime. If operators issue a license under the new regulations, it will be effective immediately throughout Germany.
The licenses issued under the ISTG will be valid for five years, and it doesn't include online casino games. Live casino games like poker, roulette, and blackjack are ultimately broadcasts of land-based conducted games. So for operators to obtain the license for online games, they have to cooperate with the individual laws of the federal states.
There is a long list of rules that operators must follow in order to obtain the license, and we will just mention a few of them.
Applicants must provide a deposit of at least 5 million euros, and players must deposit a monthly sum of 1,000 euros at most. This limit applies per player, and it means that they must spend 1,000 euros per month across all online casinos.
Virtual slot machines will also have a limit on the time which is a minimum of 5 seconds per game and a maximum bet of 1 euro.
There also some advertising rules like advertising to vulnerable people and minors is strictly forbidden, editorial content and advertising content will be separated, and advertising to non-players and encouraging them to gamble excessively is also prohibited.
In addition to all of that, there are some tax rules which include taxes (assessment basis) for virtual slot machines and online poker to be calculated by taking the virtual slot machine tax out of the money bet.
Tax amounts are around 5.3% of the aforementioned assessment basis.
Regulation dictates what kind of bonuses casinos are allowed to offer
The reason why casino bonuses like no deposit free spins bonuses in Canada are regulated and why some of them don't make the cut is that casino bonuses tend to be very exploitative.
The majority of casino campaigns include bonuses which are the key when it comes to promoting and marketing. Casinos tend to promise unbelievable things with even more unbelievable terms and conditions.
Some of them even go directly against the competition regulations and consumer protection.
If you take a look at some online casinos and their T&C page, you can see how the bonus conditions require players to be part of publicity campaigns for casino promotion before they even let the players get their winnings.
Usually, players tend to accept bonus offers, gamble with the bonus cash, and then completely miss the guidelines that include wagering requirements .
This is why there is a need for authorities that state what is the max deposit, the minimum wagering requirements, withdrawal limits, the maximum bet, and more.
For example, one of the most significant regulatory bodies is the UKGC (United Kingdom Gambling Commission), and there are many others.
So, whenever you come across an online casino that has the logos of UKGC or any other authority, you can be sure that each bonus is regulated.
So how does regulation affect the iGaming industry?
Regulation can affect iGaming in many positive ways, and the biggest one is bringing awareness and assuring a safe gambling environment for everyone. Casinos should be fun and secure places where people can have fun and potentially earn some winnings along the way.
They shouldn't be places where wagering requirements can potentially ruin your chances of winning and, moreover, lose a lot.
Each game, each reel, each card should be regulated and stamped on as a reliable place to be at. Online casinos are communities filled with many people that deserve respect and fair treatment. And if in 2021 authorities fail to provide that, then the casino industry must have a long way to go for the future.
Generally, we hope that regulations and jurisdictions impose stricter and stricter rules not only on fairness but also on ads, taxes, etc. They should put the businesses to the test and weed out the bad ones.
iGaming has expanded in terms of technology and new ideas, but security and fairness are still soft spots that should be fixed. That's the only way we can go forward and feel completely safe while playing.