How Rick Perry Tried to Profit From Dead Teachers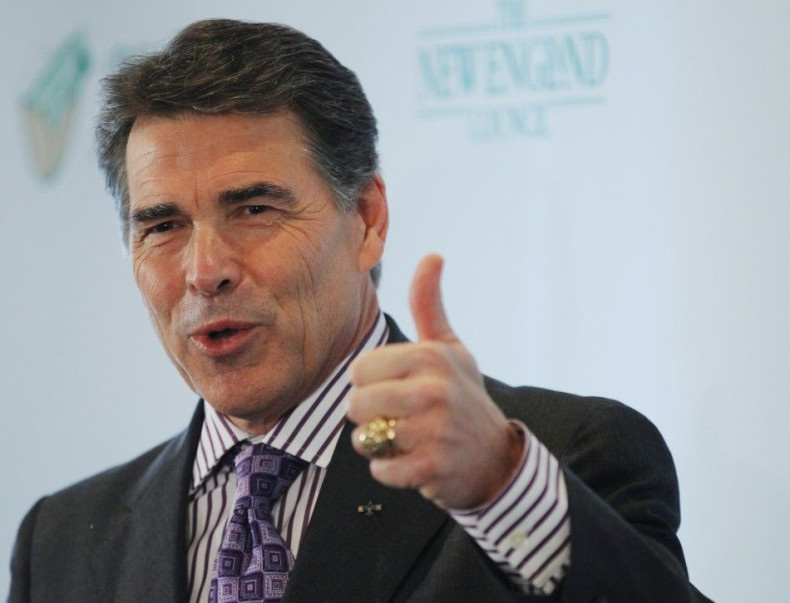 Presidential candidate Rick Perry has touted Texas' thriving economy as a sign that he would make an excellent economic steward, but one of his proposals might not do so well on a national scale: a plan to let Wall Street gamble on when retired Texas teachers would die.
According to notes of a meeting provided to The Huffington Post, Perry's budget director Mike Morrissey advanced a plan in which investors from Swiss banking firm UBS profited from teachers' deaths by purchasing life insurance policies on them. A fee for arranging the deals would accrue to Texas, which Morrissey said could eventually generate as much as $700 million for Texas.
While Perry's office has repeatedly denied explicitly backing the scheme, maintaning that the governor was simply keeping an open mind by listening to the proposal, an attendee at a meeting where the idea was pitched to teachers' groups told The Huffington Post that the governor was fully behind the idea. Insurance Commissioner Jose Montemayor, a Perry appointee, was a particularly enthusiastic advocate.
His office was pushing it, the source said. It was like, 'We've got to do whatever we can. ... Here's an innovative idea. We really want you on board.'
The plan solidified under the guidance of Phil Gramm, a former senator who had become a mentor and top campaign contributor to Perry, sources told The Post. Perry proposed what was essentially a version of the scheme that caused the subprime mortgage crisis, when investors sliced up mortgages, repackaged them and sold them to investors. In Gramm's formulation, UBS would have bought up life insurance from the Texas Teachers Retirement System, Texas' teacher pension fund, bundled it up into securities, and sold them.
It was real nebulous, said a person present at the meeting where the idea was pitched. It was kind of like, 'Trust us, we're big boys who play in this league and we're going to protect you.'
Gramm and former Insurance Commissioner Jose Montemayor tried to find ways to circumvent state regulations and allow the deal to go through, and notes from the meeting indicate that people were told to be intentionally vague about the details. But once the framework of the plan leaked out, the backlash was severe.
It was just pretty morbid and I don't think it convinced anybody it was gonna enrich anybody except Phil Gramm and UBS, Texas State Teachers Association Spokesman Clay Robison told HuffPost. Our members were pretty much appalled by it.