How Trump Is Killing Efforts To Save The Earth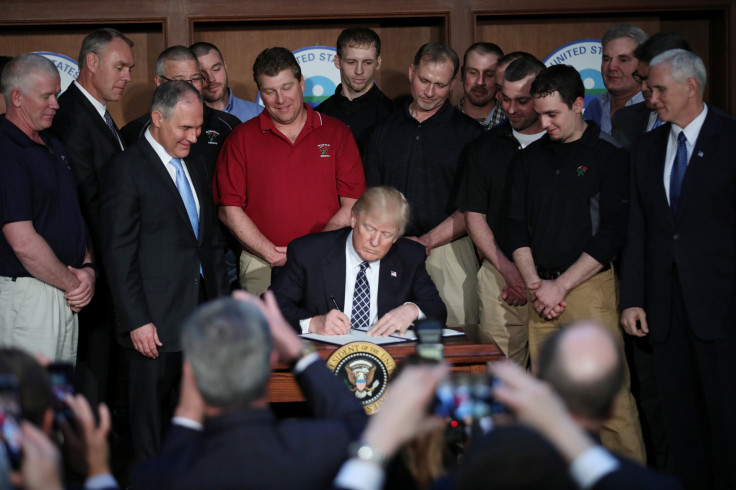 When it comes to climate change, President Donald Trump faces his fair share of opposition. Trump has repeatedly called climate change a hoax, despite a scientific consensus otherwise. He's also in the minority of Americans, as 66 percent of voters are concerned about climate change's effects, according to a Quinnipiac University poll released Wednesday.
In addition, 62 percent of Americans thought Trump should not remove regulations meant to stop climate change and 72 percent said it was a "bad idea" to cut funding for climate change research.
Read: Trump Jobs Update: Is Republican Anti-Climate Change Agenda Killing Potential Employment Opportunities?
But that's exactly what Trump has done in his first few months as president. He proposed dramatic budget cuts to the Environmental Protection Agency that would ditch all climate change research programs, signed an executive order in March that essentially undid the Obama-era Clean Power Plan Initiative and appointed Scott Pruitt to lead the EPA, who has doubted the scientific consensus that human activity has exacerbated climate change.
Read: Human Evolution Through Climate Change: Most Species On Earth Are Changing
Trump
has been clear
about his endgame: He wants to create more energy-industry jobs — especially coal mining — with his curbing of climate change protections. His order that rolled back the clean power initiative, for instance, instructed government agencies to review the initiative and cut any policies that would burden job growth.
"My action today is the latest in a series of steps to create American jobs and to grow American wealth,"
Trump said
before signing the order. "We're ending the theft of American prosperity and rebuilding our beloved country."
The likelihood of coal jobs coming back, however, isn't high. Even executives in the coal industry are doubtful.
Coal employment "can't be brought back to where it was before the election of Barack Obama," Robert Murray, founder and chief executive of Murray Energy, told CNN.
Those cuts to climate protection could have significant ramifications not only in the U.S. but around the world. The U.S. is part of a much larger coalition of countries participating in the Paris Agreement, an initiative meant to curb greenhouse gas emissions. In April last year, the U.S. and China — two countries that account for 38 percent of the world's emissions — officially signed onto the Paris Agreement.
The U.S., for its part, pledged it would attempt to reduce emissions by 26 to 28 percent from 2005 levels by 2025. That amounts to about 1.7 billion metric tons — but after Trump's actions curtailing environmental regulations, the U.S. is on track to miss the mark by about 1 billion metric tons, according to a study from the Climate Leadership Council released in February.
On the campaign trail and again after he was elected president, Trump has threatened to cancel U.S. involvement in the Paris Agreement.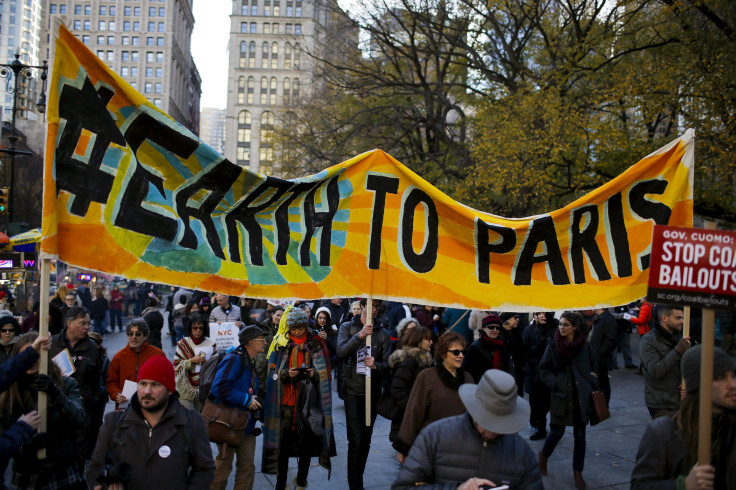 That could also mean political consequences for the U.S. on the global stage.
"Stripped of major regulatory initiatives and funding, the U.S. can no longer wield the influence that brought international consensus in Paris, even if the U.S. remains a party to the accords," wrote Jim Rubin in an editorial in The Hill after Trump signed the executive order.
Now experts speculate that China — a country that publicly doubted climate change until a few years ago — will take the global lead in attempting to limit greenhouse gas emissions.
Besides international politics, the unchecked greenhouse gas emissions could lead to more volatile climate change, rising sea levels, species extinction, permanent negative changes to ecosystems as well as the evolution of several different species as they attempt to adapt to rapidly changing ecological circumstances.
© Copyright IBTimes 2023. All rights reserved.
FOLLOW MORE IBT NEWS ON THE BELOW CHANNELS