How To Watch NASA's Mysterious Mars Announcement Livestream
NASA on Thursday will host a livestream to share findings from its Curiosity rover on Mars. The space agency has not divulged specific information about what it may have found, leaving many to wonder what intriguing details will be learned about the red planet.
The stream will start on 2 p.m. ET on Thursday, according to a NASA news release. Viewers can tune in either on NASA Television or the live page on NASA's website. The stream will also be hosted on a variety of other platforms, including Facebook Live, Twitch and YouTube.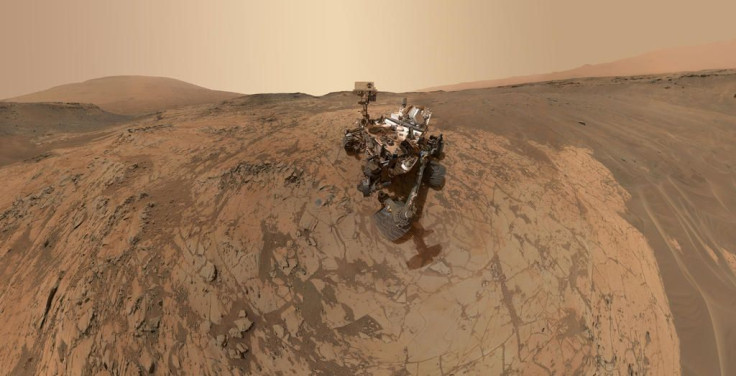 What, exactly, did NASA find that is worth a vague press conference announced a couple of days in advance? The news release did not offer much of a hint, referring to the find as "new science results" from the Curiosity rover and nothing more. Whatever NASA plans on sharing is embargoed by the journal Science until the time of the livestream.
Members of the press can dial in and ask questions, while members of the public can use the hashtag #askNASA to have their questions read on-air.
Curiosity has been on Mars since 2012 and will be there indefinitely as it scours the planet's surface. On Monday, the same day NASA announced the livestream, it was also revealed that Curiosity had drilled its first rock sample since late 2016, to be studied by the rover's onboard laboratories.
It remains to be seen if Thursday's announcement is as significant as previous announcements from NASA, such as evidence that Mars once had water on its surface, tech news site BGR pointed out.
© Copyright IBTimes 2023. All rights reserved.
FOLLOW MORE IBT NEWS ON THE BELOW CHANNELS