HP Unveils Four New All-In-One Windows 8 Desktops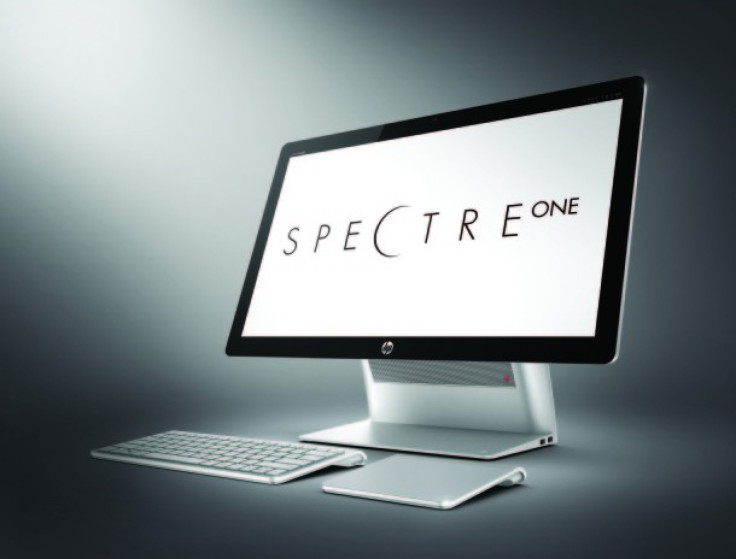 Hewlett-Packard (HP) launched four all-in-one PCs Monday running on Windows 8. The new desktop line-up includes HP Envy 23, HP Envy 20, HP SpectreOne and HP Pavilion 20.
While the Envy 23 and Envy 20 TouchSmart PCs come with touch screens, SpectreOne and Pavilion 20 are the non-touch screen devices.
SpectreOne is billed as the company's slimmest all-in-one PC as it measures just 11.5 mm in thickness, Mashable reported.
With a 23.6-inch flush glass display and curved back, it features a wireless track pad with multi-touch technology. Users can scroll, swipe and tap through Windows 8 tile-based user interface.
In a press release issued Monday, James Mouton, senior vice president and general manager, Personal Computer Global Business Unit, HP, said: "The clean look of an all-in-one PC and the ease of one-cord set-up are key reasons customers turn to HP. The SpectreOne design is art as well as a powerful entertainment hub. Across our rich line of all-in-ones, we continue to drive value and differentiation that have earned us sales of more than 5 million all-in-ones."
Envy 23 and Envy 20 TouchSmart PCs offer 23- and 20-inch diagonal high-definition (HD) displays. They come equipped with the latest Intel processors, optional ExpressCache and solid state drives (SSDs) and up to 3 terabytes of storage for photos, videos and music.
SpectreOne too features the latest Intel processors, an NVIDIA 1-gigabyte graphics card, optional ExpressCache and optional SSD.
Powered by HP's TouchZone Near Field Communication (NFC) technology, SpectreOne offers a full array of ports, including two USB 2.0 ports, two USB 3.0 ports, HDMI-in and a Beats Audio headphones jack.
While Envy 23 and Envy 20 are expected to be available in the U.S. in October with starting prices of $999 and $799, HP SpectreOne is expected to be available in the U.S. in November at a starting price of $1,299. HP Pavilion 20 is expected to be available in October with a starting price of $449.
HP scrip (NYSE: HPQ) closed flat on Sept.7, at $17.42.
© Copyright IBTimes 2023. All rights reserved.