Human Intestine, Heart Experiments Headed For International Space Station
KEY POINTS
SpaceX launched for its 20th cargo flight to the International Space Station
Some of the investigations arriving at the ISS involve human organ experiments
The Bartolomeo facility arriving at the station will be attached to the Columbus module
SpaceX launched for a cargo flight to the International Space Station (ISS) last week. The cargo includes human organ experiments as well as a new facility named after Christopher Columbus's younger brother.
SpaceX Resupply Mission
Last Friday at 11:50 p.m. EST, a SpaceX Dragon cargo spacecraft launched from Cape Canaveral for its 20th cargo flight to the space station under NASA's Commercial Resupply Services contract. The spacecraft, which is scheduled to arrive at the ISS by Monday, is carrying 4,300 pounds of cargo including science experiments and a new facility.
The Dragon will stay at the ISS until April 9 when it is scheduled to return to Earth with cargo.
Gut-On-Chip, Human Heart Cells Investigations
Two of the experiments set to arrive at the ISS are "Gut-On-Chip" as well as an experiment to grow human heart cells. The Gut-On-Chip investigation will examine the effects of microgravity and other space-related stress factors on an Organ Chip called human innervated Intestine-Chip (hiIC).
"The hiIC includes colonic epithelial cells, lamina propria-derived resident immune cells and sensory neurons that are exposed to pathogenic bacteria to better understand how spaceflight might affect immune response," NASA notes.
Research using hiIC may help identify the mechanisms that cause diseases in the intestine as well as the therapeutic targets or drug developments that may eventually help with recovery.
Another investigation coming to the ISS will also examine another human organ: the heart. The experiment will examine whether microgravity conditions will help increase the production of heart cells from human-induced pluripotent stem cells.
The results of the experiment may help add valuable information for cell therapy to repair failing hearts. Because such therapies require a large number of cardiomyocytes, having increased production is key for better and faster treatments.
Columbus's Brother, Bartolomeo
Along with the experiments, SpaceX is also delivering a new facility that will soon be attached to the outside of the European Columbus laboratory. The Bartolomeo, named after Christopher Columbus's younger brother, will provide more room for experiments from NASA, the ESA, and other organizations. It also provides unobstructed views of the Earth and of space, opening up opportunities for Earth observation and astrophysics.
Previous spacewalks have already prepared the Columbus to receive Bartolomeo and, NASA astronaut Jessica Meir has already prepared the necessary hardware inside the ISS that will provide the connection for the new facility.
"Bartolomeo is the first European commercial facility outside the International Space Station, offering a high-speed data feed and a unique view of Earth and deep space," ESA's Bernhard Hufenbach said. "The versatile Bartolomeo service provides easy access to space at competitive pricing and will expand the use of Europe's assets on the International Space Station for many years to come."
Bartolomeo will be installed at the ISS in the coming months.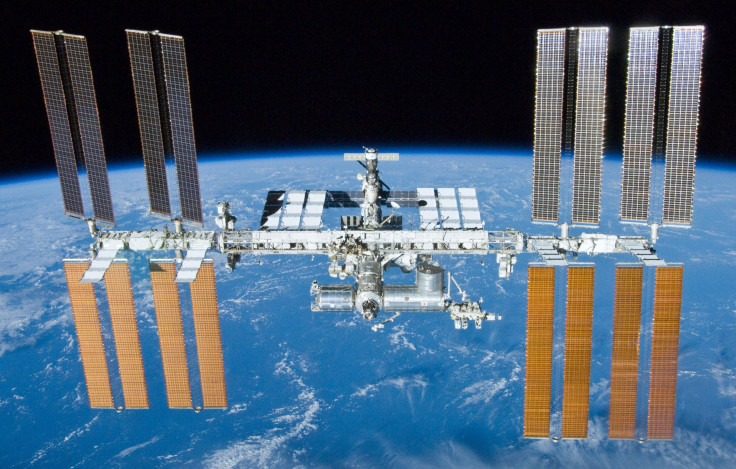 © Copyright IBTimes 2023. All rights reserved.
FOLLOW MORE IBT NEWS ON THE BELOW CHANNELS