'Hurricane Of Rockets': Ukrainian Bureviy Rocket System Helps Push Back Russian Troops [Video]
KEY POINTS
Soldiers said the upgrade is helping them mainly on the frontline
The new system has an armored cabin to protect the vehicle crew
The Bureviy system can fire rockets within a range of 65 kilometers
As heavy fighting rages in eastern Donetsk, Kyiv's forces are putting up a stiff resistance holding the frontline. And helping them in the task is the domestically-designed Bureviy multiple-launch rocket system.
Ukrainians are reportedly unleashing a "hurricane of rockets" on Russia through the Bureviy system, an upgraded version of the Soviet-era Uragan system. The word "Bureviy" in the Ukrainian language means "hurricane" or "storm."
Though the artillery piece is the same as the Soviet Uragan Multiple Launch Rocket System, what makes the Ukrainian weapon different is the vehicle on which it has been mounted - the Czech Tatra truck.
"It is more comfortable than an Uragan. It is easier to drive as it has an automatic transmission. There is a big difference," a Ukrainian soldier was quoted by Radio Free Europe/Radio Liberty. The soldier added that the upgrade is helping them in pushing back the Russians.
Besides, the new system has a better off-road performance and an armored cabin to protect the crew.
"Our mission is to destroy enemy's personnel and highly mobile targets like artillery like infantry and tanks," another unnamed soldier told the news outlet.
The 16-tube Bureviy uses the same munition as the Uragan and can fire all the 220mm rockets. Unlike Uragan, Bureviy can fire rockets within a range of 65 kilometers. The new artillery system is fully designed and produced in Ukraine.
Not just the Bureviy, even the domestically-made Stugna-P anti-tank missile system is proving to be an effective asset in the fight against Russian armor. The Stugnas are reportedly heavier than U.S.-made Javelins but cheaper than the latter. It cost just one-third of Javelins but has a longer range. Recently, a video that surfaced online showed the Stugna-P anti-tank missile system destroying a Russian MT-LB multi-purpose armored tracked vehicle.
Meanwhile, the Ukrainian Air Force reportedly launched seven strikes on the enemy, eliminating 35 Russian soldiers and six armored vehicles in the south of Ukraine.
According to the Armed Forces of Ukraine, they launched seven airstrikes, targeting Russia's manpower, weapons and equipment in Bashtanka, Beryslav and Kherson districts and two strongholds more than 40 km from Kherson. In Beryslav district, Ukraine also reportedly downed an Orlan-10 UAV.
"In total, 35 Russian soldiers, six armored vehicles and vehicles, including a T-72 tank and a command and staff vehicle, were eliminated over the past day," the Operational Command posted on Facebook.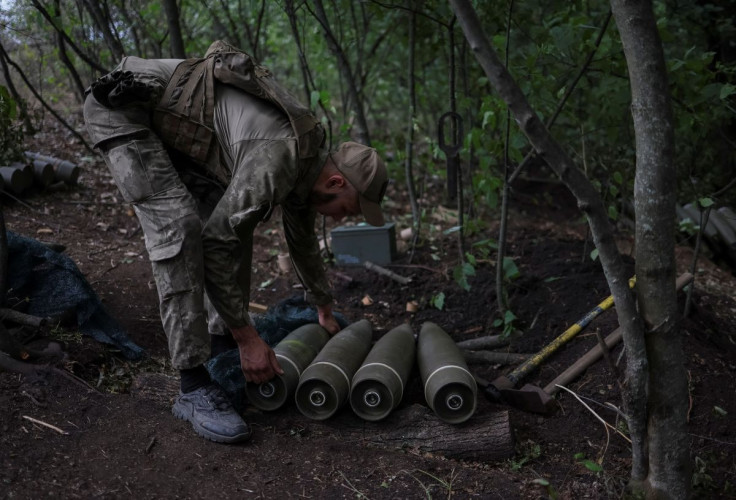 © Copyright IBTimes 2023. All rights reserved.