Hurricane Sandy Could Shut Down NYC Public Transit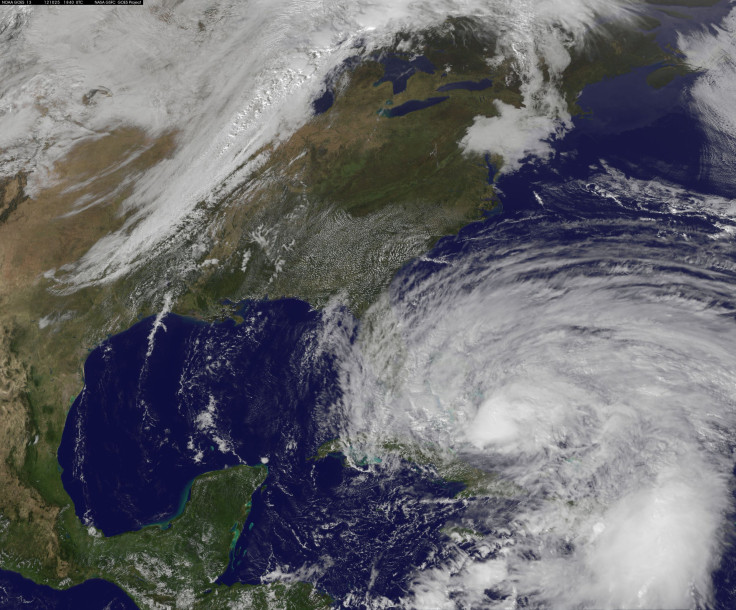 For New Yorkers already comparing Hurricane Sandy and its gargantuan hype to last summer's underwhelming Hurricane lrene, they might want to think again. Sandy, forecasters say, could be much worse than Irene, potentially causing a major shutdown of the New York City transit system, according to the New York Times.
While no such decision has been arrived at yet, transit authorities are prepared to shut down some or all services if Sandy's winds surpass 39 mph. Some predictions so far have yielded 70 mph gusts.
"Our first priority is always safety, and the M.T.A. is taking no chances with the safety of our customers, our employees and our equipment," said the agency's chairman, Joseph J. Lhota. "We are hoping for the best, but preparing for the worst. Whatever happens, we'll be ready."
Lhota assured the public that his agency's decision wouldn't be a snap judgment just as the storm is about to hit. Instead, he says, riders will be given ample time to alter their travel plans.
Whether they will have an alternative is another question. Sandy is supposed to be unprecedentedly inclement. Even though forecasters are unsure where it will make landfall, they're predicting over four inches over rain from it in the New York Metro area. If the storm turns North of Delaware, it could mean 10 inches of rain and heavy river flooding for those same New Yorkers.
"Somebody is going to get a significant surge event out of this system, but it's just too soon to say who that's going to be," said James Franklin, the branch chief for the National Hurricane Center. "We'll be seeing numbers higher than Irene for somebody."
To prepare for the Sandy's arrival, the M.T.A. has already suspended any transit construction scheduled to take place after Saturday at 5 pm. The agency is also ready to remove unmanned trains from flood-prone yards, as well as place sandbags and tarps over vulnerable grates.
On the Long Island Railroad, crews are prepared to remove crossing gates before the storm to protect them. Removing them, however, will indubitably cause train delays.
City bridges are a trickier issue. If winds reach over 50 mph, some vehicles could be barred from using the structures. Wind gusts of over 60 mph would mean the closure of certain bridges.
To ensure customer satisfaction with closure policies—something riders complained about during last year's Irene — the M.T.A. plans to establish an incident command center Sunday morning with customer advocates in place to monitor the effects of M.T.A. storm policies on commuters.
© Copyright IBTimes 2023. All rights reserved.
FOLLOW MORE IBT NEWS ON THE BELOW CHANNELS