'I Want To Want To Have Sex'
A new drug that promises to boost women's libido has inflamed controversy over whether it helps or hurts women. IBTimes interviewed seven women about what it's like to live with a low sex drive — and got their thoughts on a little pink pill called Addyi.
On the night family and friends gathered in a familiar old church to watch her exchange vows with Pete, Kelly's hair was piled high and she wore a strapless dress — the first one she had tried on at the bridal shop. She'll never forget how the priest's quirky sense of humor eased her nervousness during the ceremony, as they stood before stained glass. With its heartfelt promises, sparkling crystal adornments and ceremonial clergy robes, Kelly and Pete's wedding was traditional in every sense — save one.
"My husband and I did not have sex on our wedding night," Kelly admits.
As the reception was winding down, Pete followed Kelly back to their honeymoon suite, where the hotel staff had laid out champagne and chocolates. Pete was feeling hopeful about making love for the first time as man and wife.
"Not right now," Kelly said.
Later that night, Pete gently helped Kelly remove the bobby pins from her hair, one by one. When he started to rub her shoulders and massage his way down her back — something he knew she liked — Kelly withdrew. Eventually, they laid down together and fell asleep.
Kelly, who spoke to International Business Times on condition of anonymity, says that night wasn't so unusual. In fact, for the better part of her 10-year marriage, Kelly has had little desire for physical intimacy with her husband. The two have sex once every month or two. Although she feels pangs of guilt that she's not meeting her husband's needs, she says that's enough for her.
For Pete, however, "it's always been a point of contention," he says. "From the beginning, it was never high on the priority list. She told me, 'I don't want our relationship to be about sex.' Well, it really hasn't. It's been everything else but the sex."
That may soon change. This week, the U.S. Food and Drug Administration is poised to approve a controversial medicine known as flibanserin, the first-ever drug to treat hypoactive sexual desire disorder (HSDD), a form of chronic low sexual desire, in women. The drug will be marketed as "Addyi" by Raleigh, North Carolina-based Sprout Pharmaceuticals, but it has inspired a blustery debate about sexual politics, a measure of hype — and a good deal of misunderstanding about how it purports to work — under its more popular nickname, "female Viagra."
Sprout claims Addyi will help some 16 million women who suffer from HSDD, but the company's aggressive push to gain FDA approval raised concern among doctors and patient advocates. Addyi garnered notoriety in 2014, when Sprout sponsored an outspoken advocacy group called Even the Score, whose members accused the FDA of sexism for twice rejecting the drug in 2010 and 2013. The FDA says those rejections were legitimate because flibanserin had failed to show improvement over a placebo in an early trial and the agency wanted more tests to verify the drug's safety.
"It's like duty sex. I'm obligated to perform. You become a tool, basically, and that's not the way a marriage is supposed to be."
At the same time the FDA heard impassioned pleas from feminists demanding treatments for sexual disorders that rival those available to men the agency was fending off criticism from groups such as the New View Campaign led by Leonore Tiefer. The New York University psychologist decries Addyi's "medicalization of sex," charging that Sprout's approach to low sexual desire as a medical — rather than emotional — issue is irresponsible.
Still others argued that women deserve far better than flibanserin, with its worrisome side effects such as dizziness, nausea and sleepiness. Although many medical experts agree that women have waited far too long for a treatment, others bristle at the suggestion that something so complex as sexual desire could be solved by a little pink pill.
IB Times interviewed women who are attempting to cope with symptoms of chronic low sexual desire, including a few who participated in early clinical trials of Addyi. Their stories illustrate the complexity of personal decision-making that millions of women like them will soon face with the introduction of Addyi, all to answer a single question: Should I try it?
Meet Addyi
Flibanserin, which will be marketed as Addyi, is a once-a-day pill meant for patients with HSDD, formerly defined by the American Psychiatric Association as a loss of sexual desire and fantasies that causes anxiety or personal problems, and which is not attributable to any obvious relationship or medical issue. It was originally conceived of as an antidepressant, and is thought to boost libido by increasing the release of dopamine, and adjusting the levels of two types of serotonin in the brain – neurotransmitters thought to play a role in sex drive.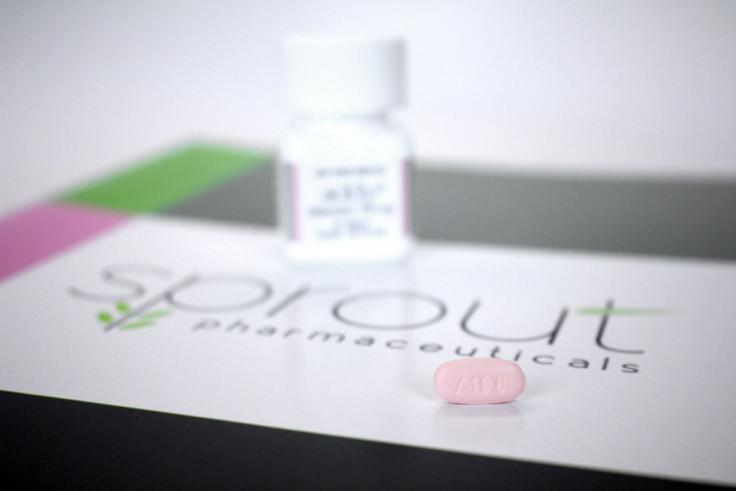 Women who participated in a clinical trial for Addyi started having between 1.6 and 2.5 more satisfying sexual experiences per month on average after 24 weeks of taking the drug. To critics, those results were underwhelming. But the women were only having 2.5 satisfying experiences per month at the start of the trial, so they effectively doubled their rate. Women in the trial also showed a modest increase of about two points on a 4.8-point scale of desire known as the Female Sexual Function Index, which put them just shy of the diagnostic cutoff for HSDD.
Sprout points out that between 43 percent and 60 percent of women who took Addyi in clinical trials ranked their resulting improvement in desire, boost in sexually satisfying experiences or decrease in anxiety as meaningful. Overall, between 9 percent and 15 percent of women who took the drug during the trial showed improvement in these areas above and beyond what could be explained by a placebo.
Critics have charged that treating sexual desire as a medical problem is an oversimplification of the issue. They distinguish between spontaneous sexual arousal and responsiveness — pointing out that many women who do not feel desire can still become aroused by foreplay and be fully satisfied once they start to have sex with a partner.
Opponents have even questioned the very existence of HSDD — although it appears as an official diagnosis in the International Classification of Diseases used by clinicians and gynecologists. There is no clear biological cause of the disorder or any diagnostic test other than a questionnaire. Brain scans of HSDD patients do reveal a lower response to erotic material than those of other women, but scientists cannot explain how, or why, imbalances of serotonin and dopamine might trigger a sudden drop in sex drive. Regardless, female sexual dysfunction disorders, including HSDD, are now collectively recognized by the FDA as an area of unmet medical need.
An Abrupt Loss Of Desire
Sprout Pharmaceuticals, the company seeking approval for Addyi, acknowledges that the drug is not intended to treat the majority of women with low desire. It is only meant for pre-menopausal women who have been diagnosed with HSDD and will only be effective in a fraction of those women based on clinical trial results.
Addyi, however, is likely to be widely prescribed, according to an editorial published last month in the Journal of the American Medical Association. What's to stop postmenopausal women, and others looking for a libido boost, from asking their doctors for it?
After all, nearly every woman experiences a dip in sex drive, whether it's a temporary drop when they're feeling particularly stressed, or a sudden plunge following a life-altering event like childbirth or the death of a parent.
"You ask any practicing ob-gyn what the most common problem they see among patients regarding sexual issues is, and it's low desire," says Dr. David Portman, an ob-gyn at Ohio State University who served as a principal investigator during clinical trials for Addyi.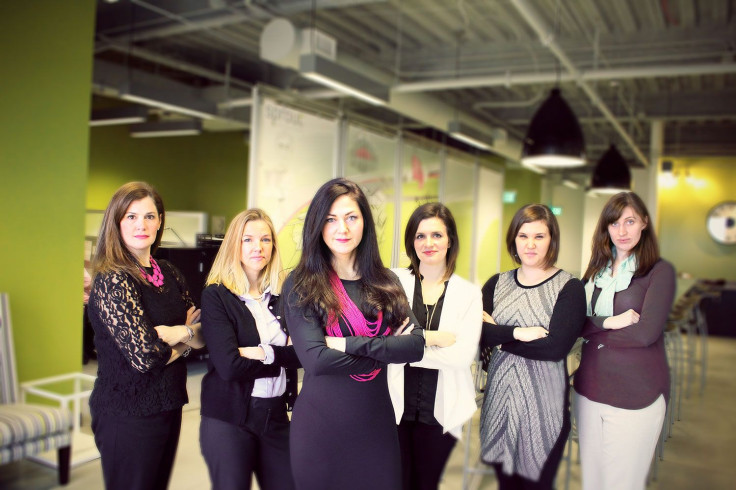 For most women, their libido eventually rebounds, occasionally with the help of counseling or sex therapy. Some women, though, describe a sudden and unexplainable drop in interest that can't easily be explained by relationship issues or life changes – and their libido doesn't return.
To them, low desire is a perplexing issue that devalues their sense of self-worth, harms their relationships and most of all — prevents them from having the amount and quality of sex which they know is possible. Some have tried everything from therapy to hormone replacement to sex toys – to no avail.
'Would He Drift?'
Katherine Campbell likens it to a light switch. That switch turned off three years ago, right after she had her first child, Turner. The 30-year-old mother of two struggles to remember when she last had sex with her husband.
"I'm trying to think back to the last time I did. Maybe six weeks have gone by?" she says. "Wow, that sucks to think about."
Campbell met her husband, Chris, while she was in her early 20s and touring with a rock band in northern Indiana. She was instantly drawn to him. "It was just like — done, game over," she recalls. "I kind of cornered him and said, 'Are you going to ask me for my phone number?'"
When they were first married, the newlyweds had sex six or seven times a week. But after their son was born, Campbell, who lives in Noblesville, Indiana, never really felt in the mood. The situation hadn't improved by the time the couple decided they were ready to expand their family once again.
"My second child was born from obligation sex," she says.
Today, Campbell says she feels immense attraction to her handsome and hardworking husband, but has absolutely no desire to have sex with him. And while Chris has expressed continued love and support, he has more or less given up on initiating sex with her. At times, she grows uneasy about the impact her lack of desire may have on their bond.
"I think — would he drift? Would he want someone else?" she says.
A Daily Struggle
Since there is no clinical test other than a questionnaire for HSDD, doctors often diagnose it by looking for symptoms such as Campbell's – a sudden and lasting lack of desire that causes strife in a patient's personal life. They also rule out the usual suspects that contribute to a loss of sex drive – relationship struggles, boredom in the bedroom, health issues or a radical life event.
Kelly, a 34-year-old writer who lives in North Carolina, met Pete at an amusement park where they both worked in their early 20s. Years later, Pete pulled Kelly behind the jousting bleachers at a Renaissance Faire and proposed. Their wedding cake was topped with a two-headed dragon wearing a veil on one side.
That night, back in their hotel room, Kelly says Pete exploded in anger when she turned his advances down. He remembers staying calm on the surface, but simmering on the inside.
"I knew she would be tired and stressed but I figured we would work through it — it was our wedding night," he says. "I got frustrated."
That feeling didn't go away. On the first day of their honeymoon in Jamaica, Kelly forgot to take a birth control pill, which she admits provided a convenient excuse to stave off her husband's advances. They booked a couples' massage and drank cocktails by the beach, but she felt sticky and stressed.
They fooled around a few times — Kelly even wore a special nightgown she had packed — but did not have sex that week, either.
"He was very disappointed — we had huge, huge fights about it," she recalls.
Eventually, this became an all-too-familiar routine: Pete would try to excite her, and she would turn away. Kelly says she feels immense guilt for not fully satisfying her partner and her disinterest still causes fights with her husband, nearly 10 years after their honeymoon.
"I want to want to have sex," she says.
Obligated To Perform
Of the 16 million American women of all ages that Sprout Pharmaceuticals says have HSDD, Dr. Lisa Larkin, who directs the Women's Health Center at University of Cincinnati and serves as scientific co-chair of Even the Score, estimates that nearly 5 million premenopausal women will soon be eligible to take Addyi.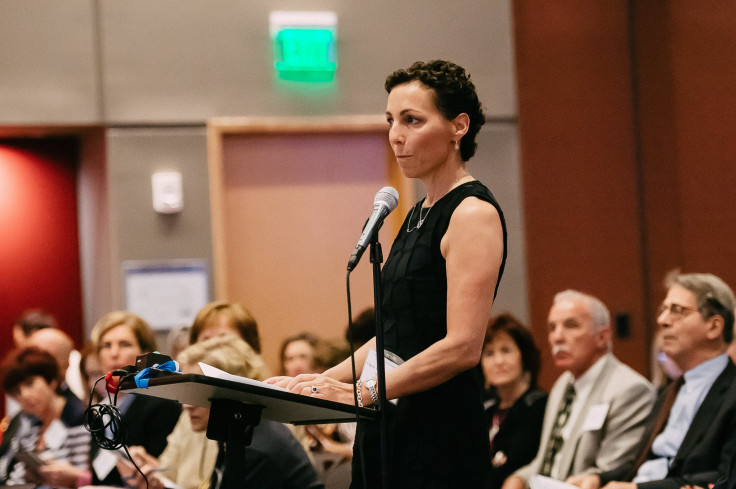 Still, Larkin says it's best to proceed with caution. Addyi's side effects, which include nausea and sleepiness have prompted critics to deride it as unsafe. Taking the drug at the wrong time of day or with alcohol may also cause rare instances of fainting from low blood pressure. One in eight women who took the drug in a study experienced dizziness, and 13 percent of women dropped out due to side effects as compared with 6 percent while on a placebo.
"I don't think it is a perfect drug," Larkin says. "I think this will open the field for R&D, which will lead to better drugs and a better understanding to define these patients."
In June, Addyi earned the endorsement of an FDA advisory committee that recommended the drug for approval, a hard-fought victory for Sprout. But the suite of side effects prompted committee members to command the company to launch a special program to manage the drug's risks. That program, which will be rolled out prior to the drug's first sales, may require doctors to undergo training in order to prescribe it, or pharmacists to receive a mandatory certification to distribute it.
In the end, women and their doctors will be left to decide whether the drug's potential side effects are worth it.
Barbara Gattuso, a 66-year-old woman who lives in San Diego, already knows the answer, as she took part in an early trial of Addyi. She spent the better part of a decade ignoring her lack of desire after it disappeared abruptly about 25 years ago. She began going to bed or waking up early to avoid any chance that her husband, Gregg might try to initiate sex. When they did make love, she participated begrudgingly.
"It's like duty sex," she says. "I'm obligated to perform. You become a tool, basically, and that's not the way a marriage is supposed to be."
It certainly didn't start out that way for the two of them — she clearly remembers a very different feeling when they first met.
"We would have sex everywhere," she recalls. "You know, when you're in your 20s — there's a construction site, let's go behind there and see what we can do."
Gattuso, an avid fisherwoman who recently led six friends on a fishing trip to Alaska, says she and Gregg rarely talked about the lack of sex even though they both knew it was causing a rift in their 42-year marriage. Eventually, they began to drift apart.
"It was just this silent strain on our relationship," she says. "It was just something I didn't want to talk about it because I had no answer."
In Search Of A Solution
Seeking treatment for low desire is a complicated affair. There's little scientific knowledge about the biological mechanisms that cause HSDD in women who have no clear emotional or relationship issues.
Well-meaning doctors have suggested everything from romantic getaways to relationship counseling and from antidepressants to sex toys to women who show up in their offices concerned about their lack of sex drive.
"I certainly talk about self-stimulation, I sell a lot of vibrators and I really talk about making time for sex," Larkin says.
A devoted triathlete, Kelly in North Carolina recalls struggling up a punishing hill on a cheap mountain bike in her first competition. She still finds temporary relief from stress and anxiety in the rhythm of a race. Unfortunately, sex has the opposite effect – summoning feelings of guilt and failure whenever Pete shows any indication that he wants her.
"I've just rejected him so many times."
"The anxiety is the worst when he's making a move which is why he really has a hard time making a move now," she says. "I've just rejected him so many times."
Discouraged, Kelly began to look for a solution about a year ago. When a woman in her triathlon training group raved about an ob-gyn who specializes in sexual medicine, Kelly felt she didn't have much to lose. That doctor determined that she had low levels of testosterone, a hormone which is thought to play a role in shaping a person's sex drive. Kelly began receiving testosterone doses for about $80 a month.
"I'm doing it for my husband," she says. "That part of the relationship is very important to him and there's a lot of guilt from the years built up that I feel bad about, not being able to provide that aspect of the relationship to him."
Weighing Her Options
Physicians have prescribed testosterone and the antidepressant Wellbutrin to women with low desire for years. Though these treatments are not formally recognized by the FDA for low sex drive, some doctors think they help .
Judith Reid-Haff, a 67-year-old businesswoman who lives in Temecula, California, was willing to try anything. She enjoyed an incredibly active sex — once or twice a day — with Derek, her 72-year-old husband, until she felt a shift in her libido after undergoing treatment for breast cancer nearly 20 years ago. She caught herself shying away from it for the first time in her life.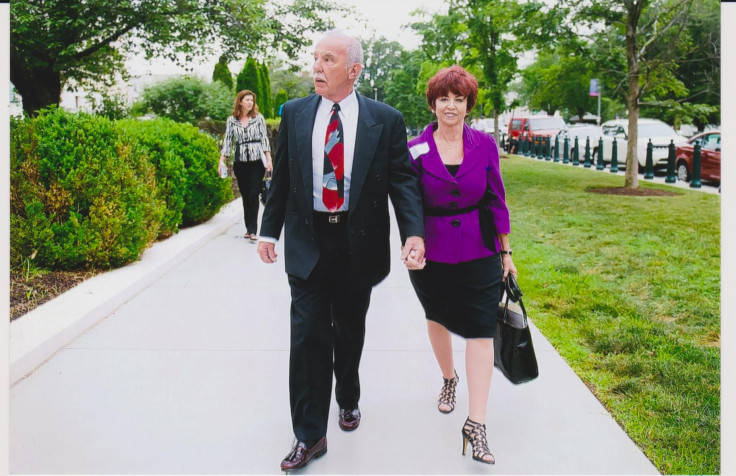 She and Derek had been married for nearly 25 years by that point and Reid-Haff felt strongly that they were entitled to a good sex life for many years to come. She knowingly points out that her father lived to be 100 years old.
"I feel like healthy sex is like sleeping and eating," she says.
Reid-Haff is a go-getter — she once purchased a travel agency in Vancouver with a friend and lifted its annual sales from $200,000 a year to over $1 million. Today, she runs a unit of about 70 beauty consultants as a regional sales director for Mary Kay. (She has been with the company for almost as long as she has been with Derek.)
So she scheduled a visit with Dr. Irwin Goldstein, director of sexual medicine at Alvarado Hospital Medical Center in San Diego. Goldstein led clinical trials for Addyi and is considered a leading expert in the field of sexual medicine. He identified part of the issue — Reid-Haff had stopped hormone replacement therapy as she recovered from cancer, and begun to suffer from vaginal dryness. At that point, intercourse became painful, which further deflated her sex drive.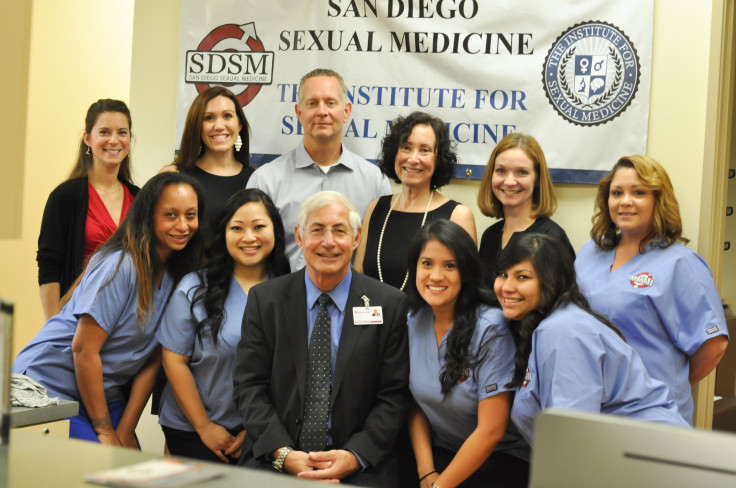 So now Reid-Haff uses multiple products to combat dryness and boost her desire: an estrogen treatment called EstroGel which costs about $150 for a one-month supply, a $100 testosterone gel called Testim, and a $26 drugstore steroid called DHEA that boosts the production of estrogen and testosterone.
It seems to be working — she and Derek now "shoot for once a day"— but she would still like to take Addyi to see if she can regain the full passion she once had.
Kelly also says testosterone made a real difference in her sex drive — though Pete was slow to pick up on it after so many years of rejection. But once he got the hint, Kelly and Pete started having more sex than they'd ever had before.
"I went from once every couple of months to once a week, which was fabulous," she says. "It makes me feel closer to him, too—when you're not intimate, there's a disconnect. I think that makes it harder for you to trust each other and feel that closeness like when you started dating."
Though it has worked for Kelly and Reid-Haff, other women are wary of the potential side effects of testosterone therapy, which include acne, oily skin and unwanted hair growth.
Seeking Better Treatment
Rather than take those risks, Amanda Parrish, a 52-year-old woman who lives in Nashville, Tennessee, says she can't wait to get back on Addyi. She was enrolled in a clinical trial for the drug back in 2009 when it was owned by the drug company Boehringer Ingelheim, which then sold it to Sprout.
Long before she'd ever heard of the drug, Parrish knocked on the door of a neighbor to hand out invitations to a Halloween party. The day after the party, that neighbor called to ask her out on a date.
She and Ben had sex every night they spent together for the first several years of their relationship, all the while juggling the schedules of their combined six children from former marriages. But then, she started to "opt out," as she calls it, and refuse sex on at least half of the nights they spent in the same bed.
"I just began to notice that I was one of those people who, if given the choice to go to bed to have sex or go to sleep—I would rather go to sleep," she says.
Parrish was particularly thrown because she didn't necessarily feel as if sex itself had become less enjoyable. "I was insanely attracted to Ben and when we had sex, we had great sex," she says.
Once she lost interest, though, all of the responsibility for making the first move fell to him. And even when she had an orgasm, it felt "obligatory."
Parrish visited a therapist and ordered testosterone online but was too afraid to take it once it showed up. After years of wondering what had happened to her sex drive, she asked her ob-gyn about the problem. The doctor asked if she'd like to sign up for the Addyi clinical trial.
"I went home and had a very difficult conversation with Ben because it's not easy to look at the man you love and say, 'I love you and am attracted to you but am just not interested in sex,'" she says.
A few weeks after she started taking Addyi, though, they both started to notice a big difference — Parrish began leaving love notes in his car and sending texts asking him to meet up with her in the middle of the day. On one occasion, she even mailed a pair of red silk panties to his office.
"I was the one who at dinner would say — 'Hey, let's don't get dessert, let's just go straight home,'" she says. "It was back to the way that it was when we first met. He no longer felt guilty and I no longer felt guilty and it was wonderful."
Eventually, though, the trial ended. Now, Parrish is eagerly awaiting the drug's approval so that she can begin taking it again.
"It was extremely meaningful and erotic," she says. "Suddenly, that was gone again."
Gattuso, who also participated in an Addyi trial, says she suddenly woke her husband up at 3 a.m. for sex one night after taking the drug. They went from having sex once a month to being intimate two or three times a week during that period.
"I felt like I had so, so many years ago," she says. "It was just fantastic."
Not every woman who took Addyi reported such extraordinary results — in fact, Gattuso's experience was so positive that Sprout paid to fly her — along with Reif-Haff, Campbell and a host of other women — to Washington, D.C., in June to testify in front of the FDA advisory committee as it pondered the drug's fate. Overall, about 25 percent of women in the trials experienced an increase of as many as four or more satisfying experiences per month while on the drug as compared with 15 percent who were on a placebo — a result that Gattuso and Parrish found quite meaningful.
Opting Out Of Addyi
But not all women with low desire believe that taking medicine such as flibanserin or receiving hormone injections is the right approach. It's clear that some will opt out of treatment all together and choose to approach their desire from a different angle.
Susan, a 53-year-old counselor in Seattle, who prefers to use only her first name for professional privacy, first noticed a drop in her desire a few years after she got married. It persisted for about five years. Eventually, she lost her ability to have an orgasm.
"I was resigned to the idea that sex was going to be a drag for the rest of my life," she told a panel of FDA officials last October at a patient-focused meeting that called together women with low desire.
"My second child was born from obligation sex."
Just like Kelly's physician, Susan's doctor found that she had low levels of testosterone. But after thinking it over, Susan wasn't comfortable treating her lack of interest as a purely biological problem. She began to talk it over with her husband and focus on the desire she had for their relationship rather than forcing herself to want intimacy. She paid closer attention to his glances, touches and acts of kindness. As she tells it, prioritizing this connection dispelled all the pressure she felt to initiate sex.
Susan is still not easily aroused by her husband, even when she doesn't feel a spontaneous pang of desire — and she says simply accepting that this is how her libido works was a turning point for their marriage. They have both learned to think of her sex drive as more responsive than automatic.
Although Susan knows Addyi promises to provide the magic spark of desire she once sought, she's not at all interested in taking it.
"For me, it was understanding that desiring my relationship created my desire for my partner. It didn't mean that I had these lusty feelings," she says. "Once I took that out of the picture for me, I relaxed."
Susan is not the only woman to reach this conclusion. Laurie Mintz, a 55-year-old psychologist from Gainesville, Florida, who wrote a self-help book for women with low libido, lost her desire for sex in her 30s after her second child was born. One day, her husband left a newspaper clipping on her desk touting testosterone, thinking that a few doses might help.
Instead, the couple simply agreed to have sex twice a week on specific days. Mintz says scheduling sex in this manner removed all the anxiety and pressure she felt about sex when her husband wanted it and she did not.
"It was really helpful because on those days I knew I was going to have sex and I saved my energy and I was ready for it," she says. "It took away all the tension of getting into bed and thinking, 'Is he going to want to do it tonight? Oh, s___, I'm so tired.'"
Now, they wake up and read the newspaper together over coffee and Kahlua on Sunday mornings – and they always have sex. If the routine starts to get boring, they mix it up with new positions, sex toys or lubricants.
Mintz says once she starts to have sex with her husband, they both enjoy it.
"My husband and I have a great sex life — amazing. And still, unless I'm on vacation — I'm never horny," she says.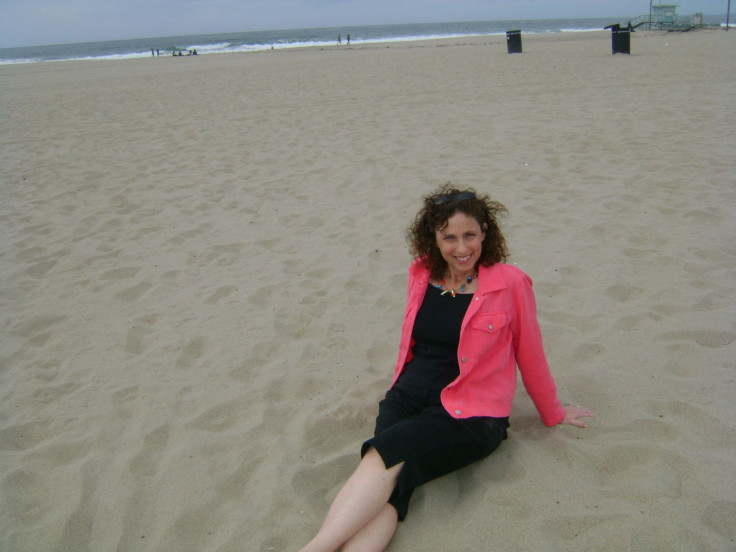 What Is Satisfaction?
Each woman with a persistent lack of sexual desire interviewed for this story has a personal preference for pursuing treatment. Sprout says that Addyi will simply add another tool to their toolbox.
But Melissa Donahue, a sex therapist with the New Jersey Center for Sexual Wellness, contends that the drug may distract women from finding a solution through other means — such as honesty with their healthcare providers, the involvement of partners and a frank examination of what a healthy sex life means to them in the first place.
"Everybody wants a magic pill to fix the problem. But if we're not addressing the background issue, no pill is going to fix this," she says.
Though Kelly was relieved to find an explanation for her low libido, she acknowledges that receiving testosterone didn't solve all of her problems. She isn't yet sure whether she will try Addyi, but she's pretty certain that the drug won't be an instant fix, either. She and Pete still fight about other issues that bleed over into their bedroom, and they each prefer quite different styles of sex.
"His approach is kind of manic — it's very high energy. I'm an introvert, that's too much for me," she says. "We've had a couple of conversations about that, but we haven't really sat down to work it out."
Kelly knows it will take time to break through their decade-long stalemate on the issue of sex. And even though she's having more sex with her husband than at any other point in their lives together, she's also more aware that sex is not simply about the drive.
© Copyright IBTimes 2022. All rights reserved.
FOLLOW MORE IBT NEWS ON THE BELOW CHANNELS