'I Was Spiraling Out Of Control,' Tennis Star Admits To Suffering From Depression
KEY POINTS
Nick Krygios has opened up on his struggle with depression
Krygios starting seeing a psychologist in 2018
He has dropped to No. 45 in the ATP singles rankings
Australian tennis star Nick Kyrgios has admitted to having suffered from depression while on an ATP tour, which he said left him in a "lonely, dark place".
"When I was struggling – and it wasn't just about tennis – there were moments when I was seriously depressed. I remember waking up in Shanghai, one year, and it was 4 pm and I was still in bed, curtains closed. I didn't want to see the light of day," Kyrgios told Sydney's Sunday Telegraph.
The 25-year-old Nick Kyrgios began seeing a psychologist in 2018, while he also decided to reduce his schedule, prioritizing his mental health over everything else. Kyrgios, who has won six ATP titles so far in his career, has not played since February after limiting his travel because of the coronavirus pandemic, and as a result, he has dropped to No. 45 in the ATP world rankings.
"I felt like no one wanted to know me as a person, they just wanted to get a hold of me as a tennis player and use me. I didn't feel like I could trust anyone. It was a lonely, dark place. And things came from that. I just lost joy for the game and I was spiraling out of control," Kyrgios added in the Telegraph interview.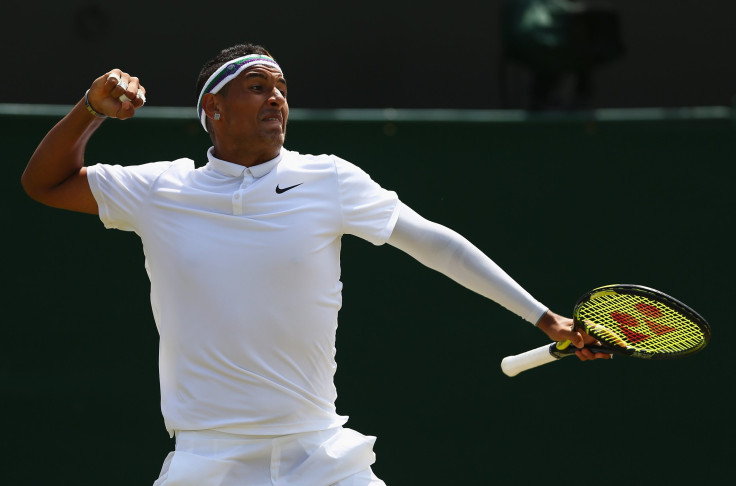 One of the most controversial players in tennis, Kyrgios is considered to be the bad boy of tennis. He was slapped with a 16-week ban and fined $25,000 in September 2019 because of "aggregated behavior".
"I fell into depression because of the things I thought I had to be. I was afraid to go out and talk to people because I thought I'd let them down because I wasn't winning matches," Kyrgios further said.
Kyrgios, who turned pro in 2013, has managed to secure the highest ATP rank of No. 13 so far, while his best Grand Slam results have been quarter-final finishes at Wimbledon (2014) Australian Open (2015).
© Copyright IBTimes 2023. All rights reserved.