'I Will Take Legal Action,' Manchester United Star Rubbishes Reports Of International Retirement
KEY POINTS
Paul Pogba took to social media to slam the media outlets
Pogba also singled out U.K. media outlet The Sun
He has scored once in 7 matches for Man Utd this season
Manchester United and France midfielder Paul Pogba has said he will take legal action after "fake reports" stated that the star player was going to announce retirement from international soccer.
Following France President Emmanuel Macron's comments about Islam, there were reports that Pogba, who is a Muslim, is set to leave the French national soccer team.
While The Sun was among the various media outlets that reported the news, Pogba took to social media singling out the U.K. publisher before adding he would take legal action against all "The publishers and spreaders of these 100% Fake News."
In the same social media post, the Man Utd superstar expressed that he was "angry, shocked, and frustrated" that his name is being used to create fake headlines amid the sensitive issue that is hovering France at the moment.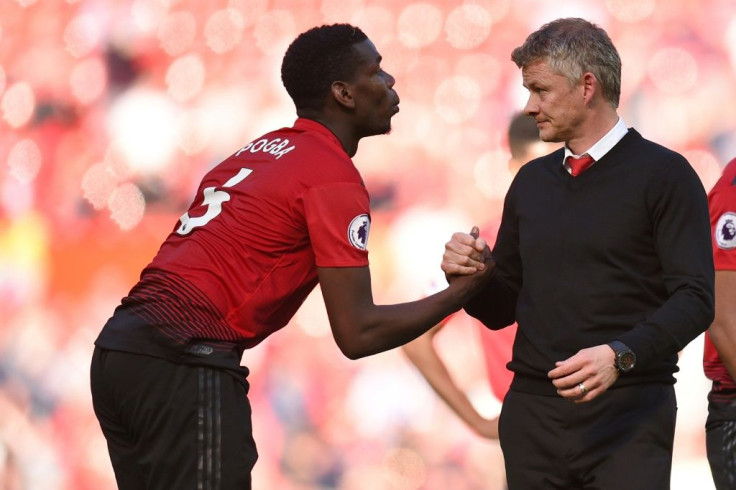 "I am against any and all forms of terror and violence. My religion is one of peace and love and must be respected. Unfortunately, some press people don't act responsibly when writing the news, abusing their press freedom, not verifying if what they write/reproduce is true, creating a gossip chain without caring it affects people's lives and my life. I am taking legal action against the publishers and spreaders of these 100% Fake News," Pogba wrote on Instagram.
In a special shoutout to The Sun, Pogba wrote, "In a quick shout out to The Sun, who normally could not care less: some of you guys probably went to school and will remember how your teacher said to always check your sources, don't write without making sure. But hey, seems you did it again and on a very serious topic this time, shame on you!"
In the ongoing 2020-21 season, Pogba has scored once in seven appearances for Man Utd, while he has played thrice for the French national team this year, but is yet to score for them. Pogba played a crucial role in France's FIFA World Cup win in 2018, where he was among the goal-scorers in France's 4-1 win over Croatia in the final.
© Copyright IBTimes 2023. All rights reserved.