IAEA Director General Says Iran Nuclear Investigation Stalled By Lack Of Funds, Resources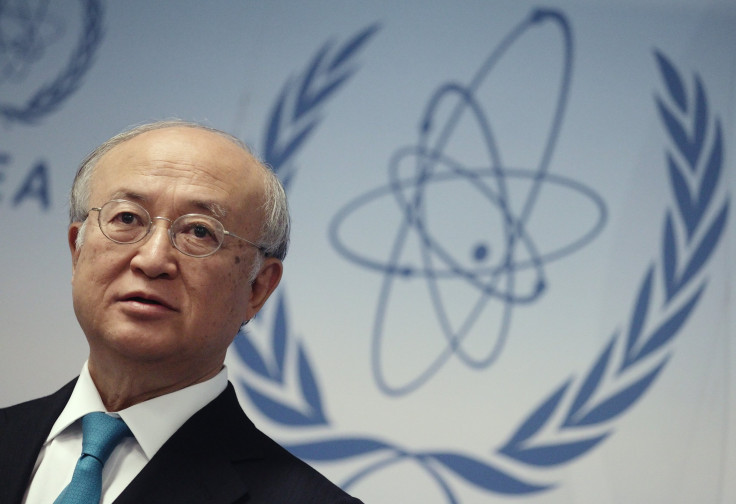 The International Atomic Energy Agency, the organization investigating whether Iran plans to use nuclear material for weapons, is still waiting for information to "conclude that all of the country's nuclear material remains in exclusively peaceful activities," the director general of the agency, Yukiya Amano, said Friday, admitting that the investigation has been marred by a lack of agency resources.
"The world in which we implement safeguards today is very different as are the challenges we face. New tech and modern communication have made it easier to access knowledge and materials and expertise. That makes nuclear proliferation easier now," Amano said. "Demand continues to grow and the budget is being squeezed. That means we must constantly find ways to work more effectively and efficiently."
In an interview, one expert on the issue, who asked to remain anonymous because he is not authorized to speak on the matter, said the problem is that the people working on the Iran case don't have the resources or the expertise needed to complete the investigation. He said the agency only has three people working on the investigation into the possible military dimensions of Iran's nuclear program. One is looking into its centrifuges and two others are looking at the potential for weaponization of nuclear material.
Amano, who spoke at the Brookings Institute in Washington, said that since 1999 the amount of nuclear material under IAEA safeguard around the world has risen by 70 percent. But in the face of this rising challenge, "IAEA resources are limited," Amano said.
A lack of funds and increased demand for agency safeguarding, Amano said, mean that the IAEA needed to think of a new strategy to carry out the investigations. Now, the agency conducts most of its investigation remotely from Vienna, relying on monitoring with satellite imagery, and considers "state capabilities as a whole rather than focusing on individual facilities," Amano said.
Yet despite these new tactics, the IAEA has still not been able to gather enough concrete evidence to convince the international community that Iran is not using its nuclear material to make weapons. As of now, Amano said, Iran is abiding by its agreements and does not seem to be engaged in a program to develop nuclear weapons. But, Amano said, "we cannot provide assurance that all material is for peaceful purposes." The international community still has its doubts -- it still wants clarification. That inquiry process will depend on Iran's level of cooperation."
"The IAEA has not said they have nuclear weapons. What we have said is that Iran has to clarify these issues. In other words, Iran has a case to answer," Amano said. "I talked to President Rouhani [and] Iran is willing to accelerate the process of the clarification of the ... issue. For now the progress is limited."
© Copyright IBTimes 2023. All rights reserved.