IATA raises airline industry's 2010 profit forecast, but warns of tough conditions next year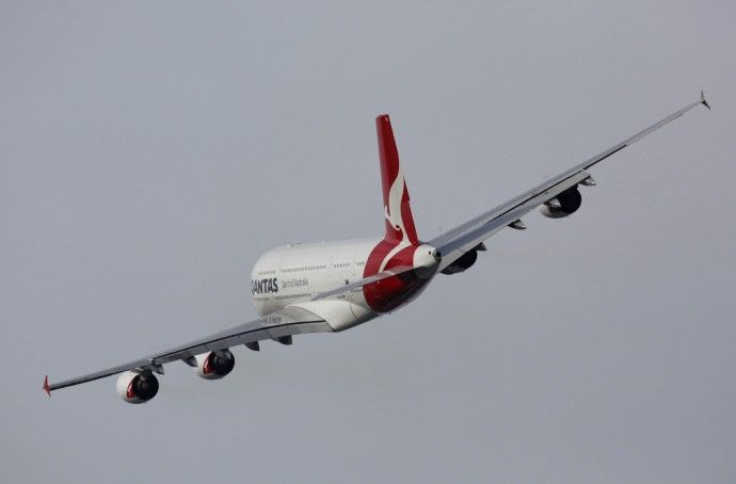 The International Air Transport Association (IATA) estimated that airlines will earn net profit of $15.1-billion this year – a 70 percent jump from its previous forecast made only three months ago when it forecast profits of $8.9-billion.
IATA attributed the higher profit expectation to greater-than-expected passenger numbers and strong third-quarter numbers.
"The third quarter of 2010 was exceptionally positive in terms of passenger traffic volume," said Giovanni Bisignani, IATA's director general.
"Airlines met increased demand by utilizing their fleets more intensely. Fixed costs remained constant, passenger yields firmed and the increased revenues went almost directly to the bottom line."
However, Bisignani cautioned that while the increase in the profit forecast may seem dramatic, it must be viewed in context of total revenues for the airline industry – estimated at $565-billion. Thus, the profit forecast increase amounts to just 1.1 percent of total revenues.
As such, the group warned that net profit margins in the airline industry are pathetic (expected to amount to only 2.7 percent this year) and that the sector remains on a knife edge.
(Net margins are expected to fall further to 1.5 percent in 2011).
"We are nowhere near covering our cost of capital," Bisignani lamented.
"The industry is fragile and balancing on a knife edge. Any shock could stunt the recovery, as we are seeing with the results of new or increased taxation on airlines and travelers in Europe."
Bisignani added that "the fact that we can increase our profit forecast by 70 percent and still be left with a net margin of just 2.7 percent shows just how far this industry has got to go to achieve a normal level of profitability, Bisignani said.
The IATA also indicated that the growth in Europe is lagging, while Asia is surging, suggesting the divergent nature of the global airline sector.
Bisignani commented that "despite higher profit projections, we still see the recovery pausing next year after a strong post-recession rebound. And the two-speed nature of the recovery is unchanged with European airlines continuing to underperform other regions."
Next year the airlines industry will face "tougher conditions than what we are experiencing today," he added, citing increased fuel costs, slower global GDP growth, and austerity measures and taxation, particularly in Europe, which are expected to dampen demand.
By region, IATA indicated, North American carriers will see a 2010 profit of $5.1 billion decrease to $3.2 billion in 2011.
"Since 2007, US carriers have improved profitability successfully by adjusting capacity ahead of demand changes," the body explained.
"The weak US economic recovery will limit demand increases to 3.7 percent (below the global average of 5.3 percent) while capacity will increase by 4.6 percent, driving the decrease in profitability."
Asia-Pacific carriers will record the largest profit in 2010 at $7.7 billion, decreasing to $4.6 billion in 2011.
"It remains the most profitable region of the world for airlines based on strong GDP growth (outside of Japan) of 6.6 percent, led by China," IATA noted. "The 6.9 percent demand growth for 2011 is above the global average, but below the expected capacity expansion of 7.8 percent. The region's carriers are particularly exposed to fluctuations in cargo markets. While this accelerated improvements in 2010, the region's carriers will also be disproportionately affected by the expected slowdown in cargo next year."
Middle East carriers are expected to see 2010 profits of $700 million decline to $400 million in 2011.
"It will be the fastest growing region in both 2010 and 2011." IATA stated. "But the pace of demand growth will halve from 21.5 percent in 2010 to 10.5 percent in 2011."
European carriers will lag the most among the major regions with a $400 million profit in 2010 contracting to just $100 million in 2011.
"Intra-European market conditions remain depressed as a result of the debt-crisis, slow economic growth, government austerity measures and increasing taxation," IATA added. "Profitability is further weakened by below trend demand growth of 3.5 percent alongside a 4.4 percent increase in capacity in 2011."
Latin American carriers will see their $1.2 billion profit in 2010 cut to $700 million in 2011.
"Demand growth of 6.3 percent in 2011 will be outstripped by a capacity expansion of 7.2 percent," IATA indicated. "Consolidation within the region and a robust regional economy, led by Brazil, will continue to support solid and profitable growth among the region's leading carriers."
© Copyright IBTimes 2023. All rights reserved.