If Gaddafi survives, West faces terrorist reprisals: Cameron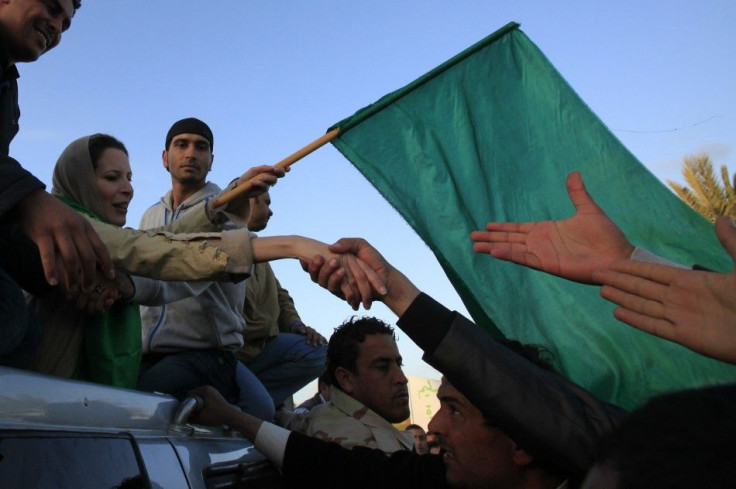 As a coalition of western nations launch airstrikes on Libyan military targets, British Prime Minister David Cameron warned that the UK could face terrorist reprisals should Moammar Gaddafi's regime somehow remains in power.
Cameron told members of parliament that British national security interests would be at risk if the Gaddafi survives in Tripoli after the attacks, especially in light of Britain's prominent role against the Libyan leader.
Gaddafi was one of the world's leading state sponsors of global terrorism (including the bombing of the Pan Am airplane over Lockerbie, Scotland in 1988 which killed 270 people), until the Sept. 2001 attacks in New York and George W. Bush's invasion of Iraq in March 2003.
By that point, Gaddafi seemed to make amends for past activities and sought a kind of rapprochement with the west.
Now, however, Gaddafi may avenge today's air strikes on his country by again financing terrorist acts (should he survive).
In the House of Commons, Cameron said that while Britain has no formal policy in place of removing Gaddafi immediately, there will likely be repercussions if he is not defeated.
"We should be clear about where our interests lie. In this country in particular we know what Colonel Gaddafi is capable of, and we should not forget his support for the biggest terrorist atrocity on British soil," Cameron said, referring to Lockerbie.
"We simply cannot have a situation where a failed pariah state festers on Europe's southern border, and that is why we are backing today our words with action."
Charles Tannock MEP, the Conservative foreign affairs spokesman in the European Parliament, echoed Cameron's warnings.
"[Gaddafi] cannot be left to revert to type, to support terrorism against the West, and to continue attacks against his own people. He and his sons must go now," the MEP said.
Cameron's fears are reportedly shared by US intelligence officials.
In front of a Senate committee last week, William Burns, the US Under-Secretary of State this, said if Gaddafi survives, the Western will face "considerable risks" including "the danger of him returning to terrorism".
In fact, Gaddafi's government recently warned that it would consider attacking civilian and military aircraft and ships in the Mediterranean Sea in response to foreign intervention in its internal affairs.
Now, that scenario has become a reality.
Libya's defense ministry warned that Western targets would face reprisals "not just in the short term, but also in the long-term."
Gaddafi himself warned that if Libya were attacked by Western forces, "we will leave the international alliance against terrorism and ally ourselves with al-Qaeda and declare a holy war."
FOLLOW MORE IBT NEWS ON THE BELOW CHANNELS