Illegal Immigration 2014: Shut Down All Ports Of Entry Group Plans To Block US-Mexico Border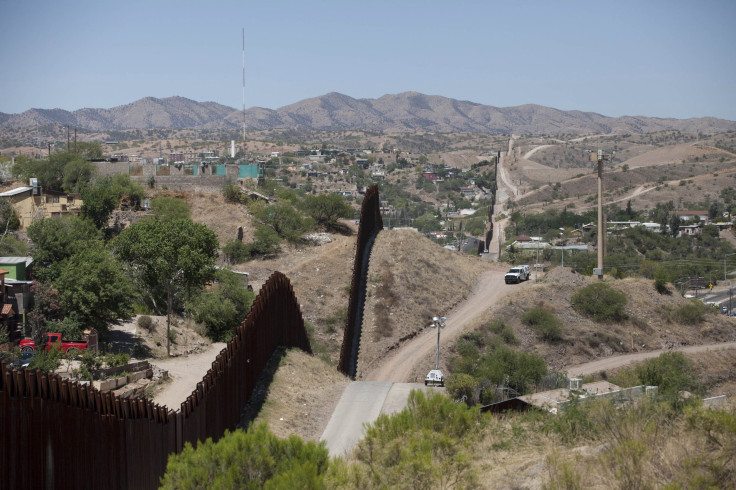 A conservative group concerned about illegal immigration and the imprisonment of a U.S. Marine in Mexico is planning to shut down 17 border crossings between the U.S. and Mexico Saturday. The group, called Shut Down All Ports Of Entry, said its members will stay at border bridges "until our goals are met, in writing, from both the United States and the Mexican governments."
Shut Down All Ports Of Entry's demands include sealing off the southern border with razor wire and ending government assistance to illegal immigrants. The group claims it can stop about $1.4 billion in trade between Mexico and the U.S. by shutting down the border crossings. It's scheduled to begin the protest at 8 a.m. PDT (11 a.m. EDT) Saturday at border areas in California, Arizona, New Mexico and Texas.
"This action will force the elected officials in the United States and Mexico to come up with a permanent and legitimate solution for dealing with the illegal immigration issue and enforcing our rule of law," the group says on its website. "This protects all American citizens and those legal immigrants who wish to come here through legal channels."
Aside from illegal immigration, Shut Down All Ports Of Entry is also angered over the detention of U.S. Marine Sgt. Andrew Tahmooressi, who is being held in a Mexican federal prison after being arrested on the Mexican side of the border for having guns considered illegal there but legal in the U.S.. The Marine's supporters say he made a wrong turn and didn't mean to cross the border.
"Sgt. Tahmooressi has done his part. Now it's time to help him," said Stayci Barth, the organizer of the border shutdown protest. "I will never sit by and let an honorable soldier be wrongfully persecuted without fighting for them. Ever."
© Copyright IBTimes 2023. All rights reserved.
FOLLOW MORE IBT NEWS ON THE BELOW CHANNELS